A new Child Hunger Working Group of The Michigan Conference encourages United Methodist churches to learn, act, and advocate for the feeding of hungry children and families across the state.
KATHY PITTENGER
Coordinator of Children's Initiatives, Michigan Conference
In June 2021, Michigan United Methodist churches participated in a 5K as part of the Annual Conference. The purpose was to raise money to support child hunger relief across Michigan. Dozens of churches participated, over 500 people and 50 pets took part, and churches invited their neighbors to join in, too! As of mid-August, over $54,000 has been donated!
The funds are being distributed to ten organizations that work to relieve child hunger in their regions. These organizations include:
Feeding America West Michigan
Food Bank of Eastern Michigan
Blessings in a Backpack
Weekend Survival Kids
South Michigan Food Bank
Kids' Food Basket
Food Gatherers
Gleaners
Greater Lansing Food Bank
Forgotten Harvest
Every county in Michigan is served by at least one of these organizations. Your donations are making a difference all across the state! Thank you for walking, running, biking, and donating to relieve child hunger.
We received several "thank you" letters from organizations that received donations:
From the Food Bank of Eastern Michigan:
Now that the schools have let out, we are excited to put an additional focus on the children of our community that rely so heavily on support through the summer months. The Food Bank will be providing meals to 45 summer sites throughout our service area. Roughly one-third of these locations receive meals delivered directly to housing complexes, churches, and schoolyards. These meals are free for all children and especially important for those who rely on free or reduced-price lunches during the school year. In addition, on Thursdays and Fridays, the Food Bank also distributes nutritious, non-perishable, easy-to-prepare food to children to ensure they do not spend their weekends hungry. We are so fortunate to have partners like you that allow us to continue these essential programs supporting our next generation.
From Kids' Food Basket:
Kids' Food Basket continues to serve our nourishing meals working with over 70 local schools and community partners. We can nourish our community because our neighbors have shown up to make a stronger and more vibrant West Michigan.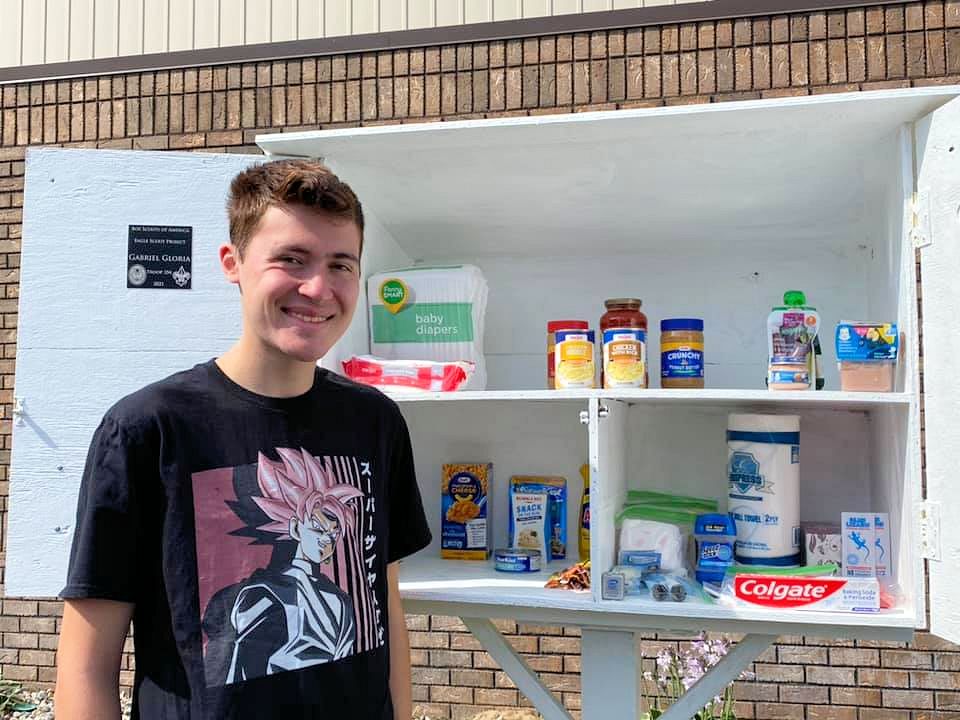 From South Michigan Food Bank:
Together, we were able to give 14.6 million pounds of food to our eight counties in 2020, and in 2021, the impact you're making has only grown. Throughout this year, we continue to distribute over 1 million pounds every month while adding new programs and expanding our outreach even further so that we can be there for anyone who needs us.
From Gleaners:
On behalf of Gleaners Community Food Bank, please accept my heartfelt thanks for the Michigan Conference of The United Methodist Church's incredibly generous gift. Please pass along my gratitude to all the churches and ministry leaders (and their pets) that participated in our 5K fundraiser. Their generosity is so humbling!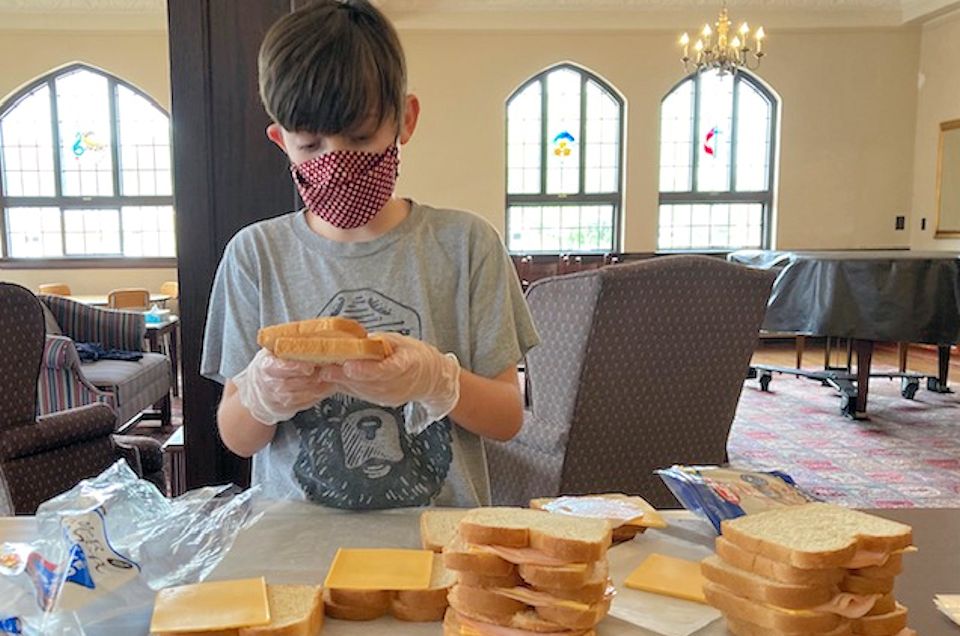 This was a great start, but there are still kids and youth who go to bed hungry. There are still kids and youth who do not have access to a balanced diet of nourishing food. To continue learning, acting, and advocating for child hunger relief, a Child Hunger Working Group has been formed to keep the needs of hungry kids before us.
September is Hunger Awareness Month. We encourage churches to learn about how hunger impacts your community, find out how you can partner with organizations caring for those needs, and advocate for continued child hunger relief. The Child Hunger Resources page on the Michigan Conference website has been updated with examples of what churches do in their community. There is also information about child hunger and its impacts. In addition, you can share this informational sheet and placemat with those in your congregation. Additional ideas for Hunger Awareness Month are:
Take a "noisy offering" (collect coins, bills, checks, etc.) and give the money to a local food pantry or bank.
Contact a local school and see if you can collect food items (snacks for classrooms, etc.) to support them.
Help Kids' Food Baskets reach a goal of 150,000 decorated bags by September 30th. 
Host or participate in a virtual food drive (Do this with Gleaners  or Greater Lansing Food Bank.
Organize a "Hunger Committee" at your church. Learn about hunger in your community and beyond and take action.
The Child Hunger Working Group would love to share stories of how churches in Michigan alleviate childhood hunger. Please help us build a network of churches that are child hunger relief advocates. Share your story and/or leadership contact information with Kathy Pittenger ([email protected]).
Last Updated on December 22, 2022