The churches of the Michigan Conference surrounds the village of Oxford with love as events continue to unfold after a school shooting on November 30, 2021 that claimed four lives.

KAY DEMOSS
Senior Content Editor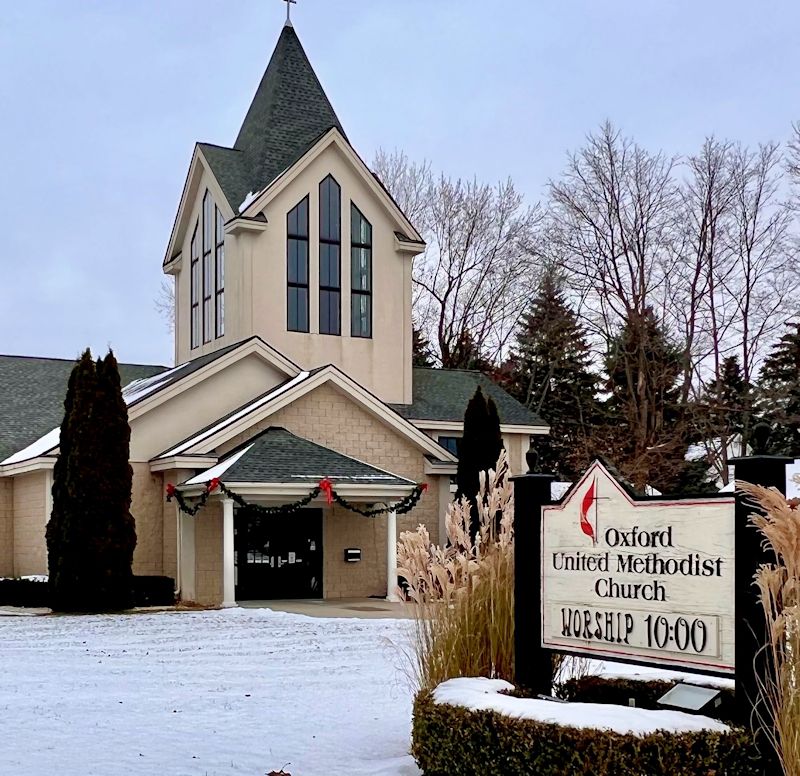 On Sunday, November 28, 2021, Bishop David Bard said this in an Advent message to The Michigan Conference. "Christmas is coming, and there are bound to be some surprises along the way. The psychoanalyst Wilfred Bion once wrote, 'life is full of surprises, most of them bad.' Not exactly a cheery holiday thought, yet it contains a modicum of truth."
Little could the bishop know that 48 hours later a very tragic surprise would come to Oxford, MI, a village 30 miles north of Detroit. On Tuesday, November 30, a sophomore unleashed an assault that left three students dead and eight others injured. A fourth student perished from his injuries on Wednesday. A CNN report called it the "deadliest U.S. school shooting since 2018."
Upon hearing the news of the shooting, Bishop Bard released a statement. It began, "Dear friends in Christ, on Tuesday afternoon, the typical hum, chatter, laughter, and learning of the school day at Oxford High School was shattered by gunfire." He then expressed sorrow on behalf of the Michigan Conference saying, "Three young people will never receive their diplomas from Oxford High. Eight others will need to heal from their wounds, while many will need to address their trauma. Our hearts break, and we need to let them."
Bard then asserted, "We must never allow ourselves to grow numb to the tragic consequences of gun violence in our society. Let us pray from our broken hearts." After encouraging prayer for all involved in the tragedy, he asked for a special prayer, "that we might grow in our courage and capacity for engaging in conversations that move us toward actions that diminish such violence. 
The bishop concluded with words of hope and a call to action, "The world does not have to be like this. Children should not have to wonder or worry about whether they will come home from school alive. Pray that we might hear anew God's call to be repairers of the breach, restorers of streets to live in, blessed peacemakers in the name and spirit of Jesus."
Read Bishop David Bard's full statement here.
Oxford lies within the East Winds District of The Michigan Conference. Minutes after the shooting, East Winds Superintendent John Hice said in an email message, "The wave of violence visiting schools across the country has visited our home. We have all experienced loss. This is one of those moments that we need to count on God." He noted that Oxford UMC and six United Methodist congregations in adjacent communities would be "alert to ministry needs around them … responding to care of people and community."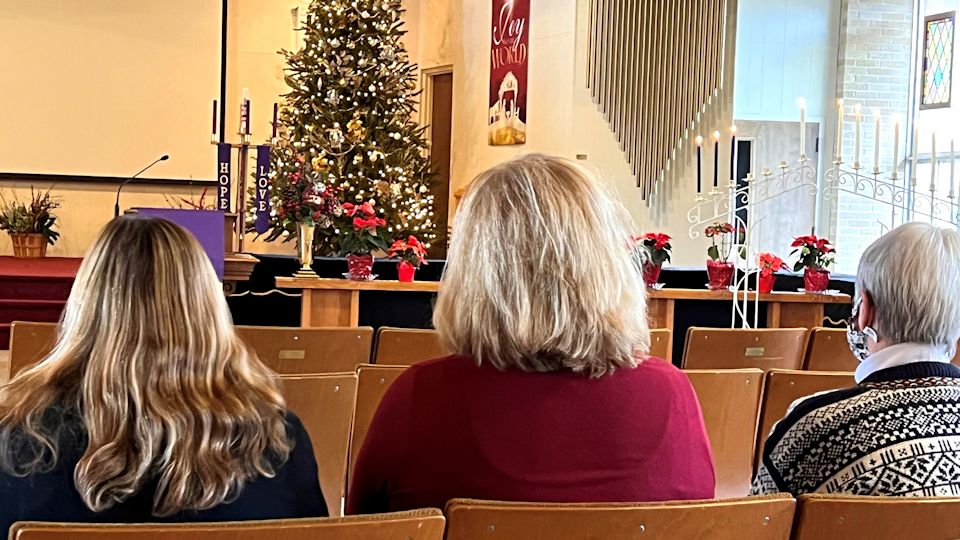 Oxford United Methodist Church hosted an Open-Door Prayer and Meditation Time on Wednesday, Dec. 1, from 11 am to 2 pm. It was a quiet time for reflection. The Rev. Grant Lobb, pastor of Trinity UMC in Lapeer, and the Rev. Paul Perez, Director of Connectional Ministry for the Michigan Conference, were present to offer support and guidance. The Rev. Jean Snyder, a retired pastor who once served the Oxford church, drove in to offer comfort, as well. Oxford's current pastor, the Rev. Julius E. Del Pino, was out of town when the shootings occurred, but reflected in condolences posted on Facebook, "We pray for the teachers and administrators who have already been under a lot of stress over this past year. This will be heartbreaking for them So, give them strength and give them the courage to face the future with the assurance that our God will lead the way."
The Michigan Conference has posted a webpage of Trauma Resources for Ministry with Families. Find it here. There are tips for parents and church leaders to guide children and youth through anxious times following disasters. There are links to articles with more information and digital playlists that may provide understanding and healing in troubled times.
At the conclusion of his Sunday Advent message, Bishop David Bard proclaimed, "The good news of Christmas is that there are surprises filled with wonder and joy and that no matter how many difficult surprises we encounter in life, surprises of wonder, joy, and love remain more powerful."   May the youth, parents, teachers, and school administrators in Oxford, MI be touched by the Spirit's power in this awful moment.
Last Updated on October 23, 2023