Youth 2019 is a national gathering of young people from across the U.S. Over 160 participants from Michigan join the 3,000 gathered in Kansas City, July 10-13.

KAY DEMOSS
Senior Content Editor
"I came all the way from the U.P. because I love the Conference, I love these people and I love the church," says Sarina Maki. Sarina, from Wesley United Methodist Church in Ishpeming, is one of over 160 youth and leaders from 19 Michigan churches participating in Youth 2019. She and others climbed aboard four buses on July 9th to travel to Kansas City for the event hosted by Discipleship Ministries.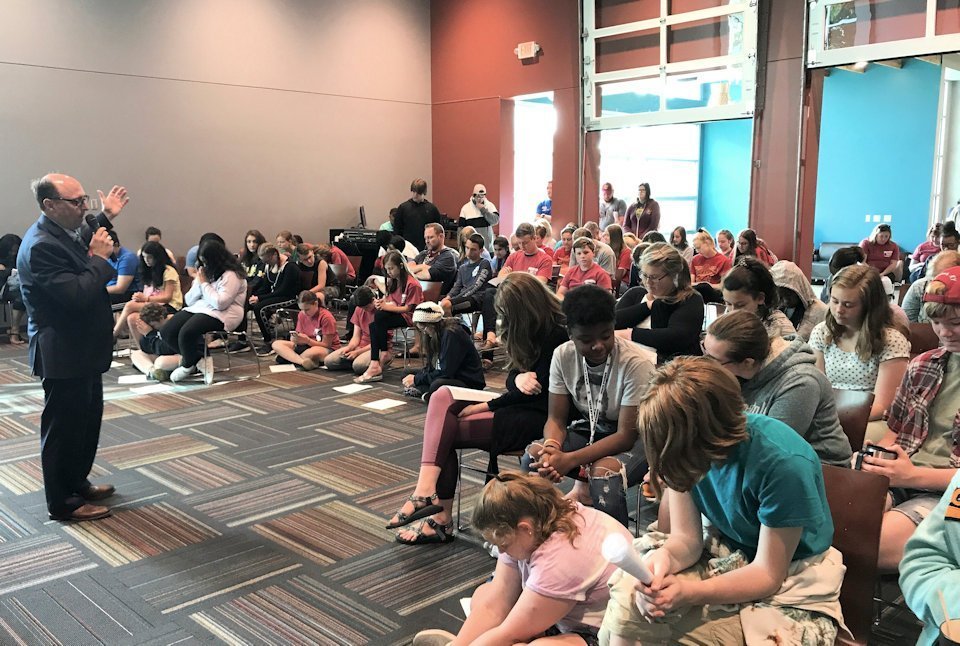 Bishop David Bard was in Kalamazoo to meet the four bus-loads of people who converged on the Wesley Foundation at Western Michigan University on Tuesday morning. Bridget Nelson, the Coordinator of Youth Ministry Development for The Michigan Conference reports, "We sang a few songs, we heard about the Wesley Foundation, and the bishop spoke. He told the kids that 'the church needs you' and added that he hopes they will stay close to the church, so they can be regularly reminded that God loves them." 
After the blessing by Bishop Bard, the group headed southwest together, anticipating arrival in Kansas City by evening of July 9.
The General Board of Discipleship hosted the first national gathering of United Methodist youth in 1988. Youth 2019 "traces it roots" back to that event. The theme is "Love Well" based on Romans 12:9-10. Sponsors explain: "[Those verses] remind us that authentic love means we are called to treat each other like brothers and sisters in Christ. And you know what? Siblings don't always get along. Siblings fight, they tease each other. Yet siblings also lift each other up, have each other's backs, and they love authentically … at YOUTH 2019, you will worship and learn as a beloved family member, eat with new friends, and discover how you are a part of the incredible diversity of a family of United Methodist Youth."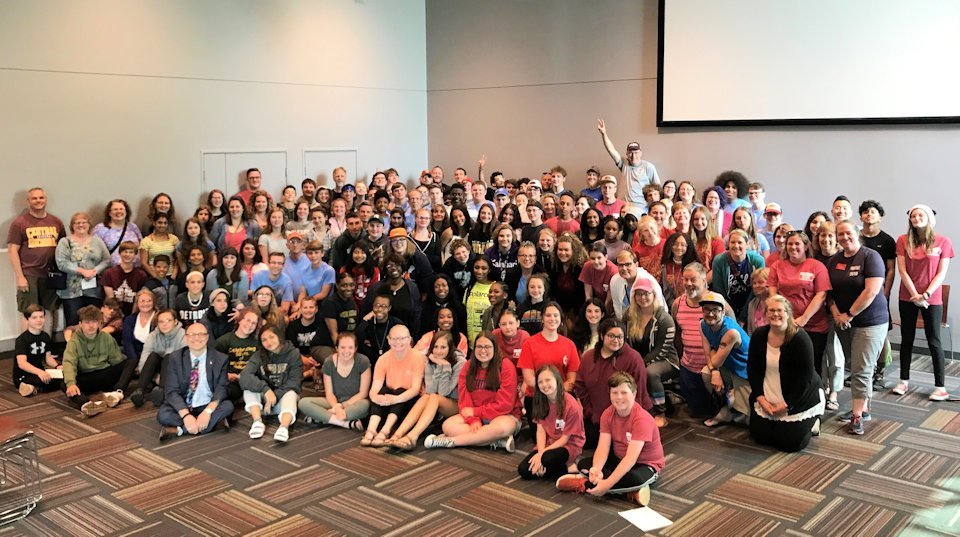 Over 3,000 youth, grades 6-12, are expected to experience Youth 2019 for four days of worship, Bible study, service opportunities, and life-changing fun. It is also an opportunity for leaders with youth to connect and network. The 50 workshops offered July 10-13 include topics like: Finding hope; Weird Bible — Relearning stories you thought you knew; Date Safe; Our dollars, God's economy; Creating a world without racial mascots; Hearing God in a noisy world; How to pick a fight with hunger; Haters back off –how to deal with relational aggression the Jesus Way; and Finding Faith in total darkness.
There will also be hands-on opportunities to put new learning to work like packing School Kits for Midwest Mission Distribution Center, meal-packing for Rise Against Hunger, and sorting and packing produce for Harvesters.
Here are some Michigan voices on the bus headed for Kansas City …
"This is an opportunity to think about my future and better understand how God can guide me." ~ Gavin Ward, Port Huron, 15
"I hope to learn more about God, and I love trips with my church!" ~ Reese Sloan, Port Huron, 12
"I'm looking forward to the service opportunities and small groups, where we can meet new people from our larger Methodist church family." ~ Ashley Olevnik, Birmingham First. 14
"The adults at Adrian 1st UMC were so encouraging about wanting me to go. They supported fund-raising and donations to send us." She adds, "No bus ride is too long when you're surrounded by these cool people to talk to." ~ Goldie Mesaros- Winckles, Adrian First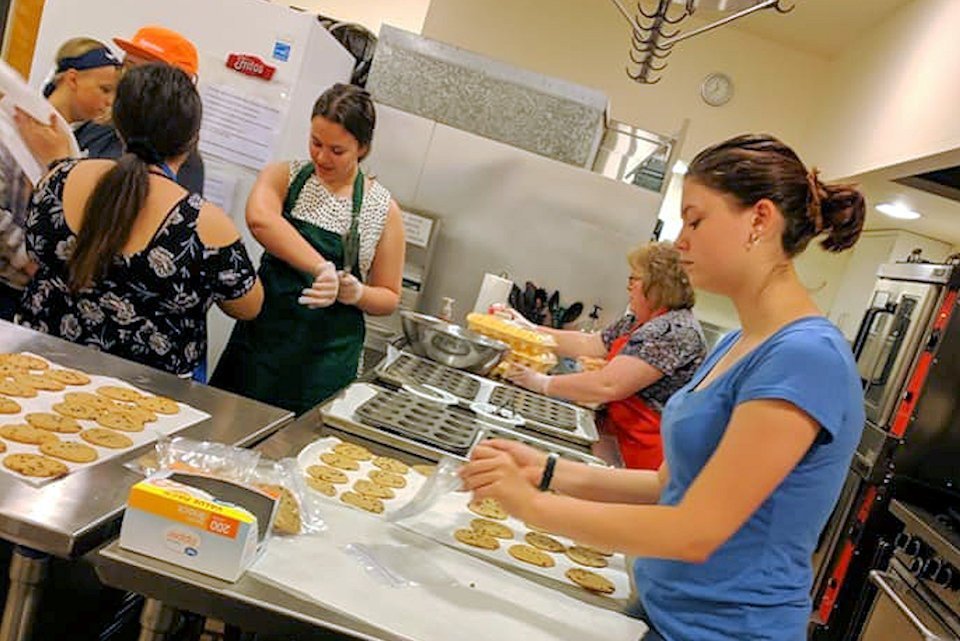 The theme of the 2019 Michigan Annual Conference was Bold and Effective Leaders. These 160 teens, men, and women will doubtless come home from Youth 2019 more bold and more effective. These world-changing disciples of Jesus Christ are expected back in Michigan Sunday night, July 14th.