"From everywhere to everywhere" … three GBGM missionaries with Michigan support are reassigned. They asked for continued support and prayer.
Michigan United Methodists have supported the Rev. Paul Webster, the Rev. Nkemba Ndjungu and Mbwizu Ndjungu for many years.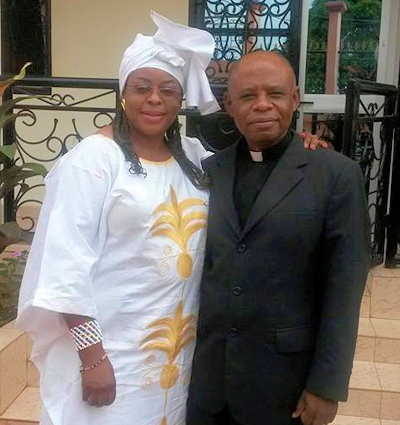 Paul Webster has served as an agricultural specialist at Mujila Falls Centre in Zambia since 2000. He now returns to his home in Wisconsin as a "Mission Advocate" for agricultural missionaries deployed by the General Board of Global Ministries.
For the past 10 years Nkemba and Mbwizu Ndjungu have provided leadership in the Cameroon Initiative of The United Methodist Church. Now they leave Africa for service in Central America.
Nkemba reports in a recent email: "We have received a new assignment to serve as missionaries in Belize. We arrived September 10. The Methodist Church of Belize is part of The Methodist Church in the Caribbean and the Americas, composed of Belize, Honduras and Haiti. My task is supervising the work in the Stan Creek Circuit, to groom pastors spiritually. Mbwizu will serve as Director of Christian Education. Our prayer and hope is that you will continue to support us in this new adventure."
Paul announced on Facebook: "It is official. I have taken a new job with the General Board of Global Ministries and will be moving back to the U.S. for a three-year term as a Mission Advocate for newer and younger agricultural missionaries. Bishop Kasap Owan gave me a departing blessing from the Zambia Annual Conference and presented Temba Nkomozepi as the new missionary at Mujila Falls. It is hard to leave my friends and project of many years but I know I am leaving it in capable hands and some of my skills can be passed on to others. I will be leaving Zambia after the 15th of October to live at my farm in western Wisconsin. Another adventure begins."
Here's how to reach them with well wishes or questions: pwebster@wisconsinumc.org;   ndjungunkemba@yahoo.com.