A judge dismissed Ded Rranxburgaj's suit against the government. The "Let Ded Stay" effort continues in the face of deportation.
DETROIT | September 16, 2019 — U.S. District Judge Denise Page Hood ruled Thursday, September 12 that her court is not the proper venue for the case brought by Ded Rranxburgaj, the immigrant who took sanctuary in Detroit's Central United Methodist church nearly two years ago.
Last November, he argued before Judge Hood
that Immigration and Customs Enforcement (ICE) labeled him a fugitive and never considered his petition to stay with his wife and children on humanitarian grounds. In her ruling, Judge Hood said, "Since Rranxburgaj's claim pertains to a final removal order, he must pursue his claim with the Court of Appeals."
The grounds for a case for humanitarian relief is that Ded is the caregiver for his wife, Flora who suffers from Multiple Sclerosis. "I've been in the church for almost two years, and I am not going to give up now," said Ded. "I am going to keep fighting for my family. I won't leave my wife sick to die until I have no options left. I will continue to fight."
His attorney, George Mann says Ded cannot possibly be characterized as a "fugitive" considering he has at all times conscientiously kept ICE fully apprised of his whereabouts. "ICE knows perfectly well where Mr. Rranxburgaj can be found," said Mann. "Accordingly, Mr. Rranxburgaj sued ICE in federal district court, requesting only that ICE be required to consider his request for humanitarian relief on its merits, rather than abdicate their responsibility to render a verdict based on his supposed status as a 'fugitive'."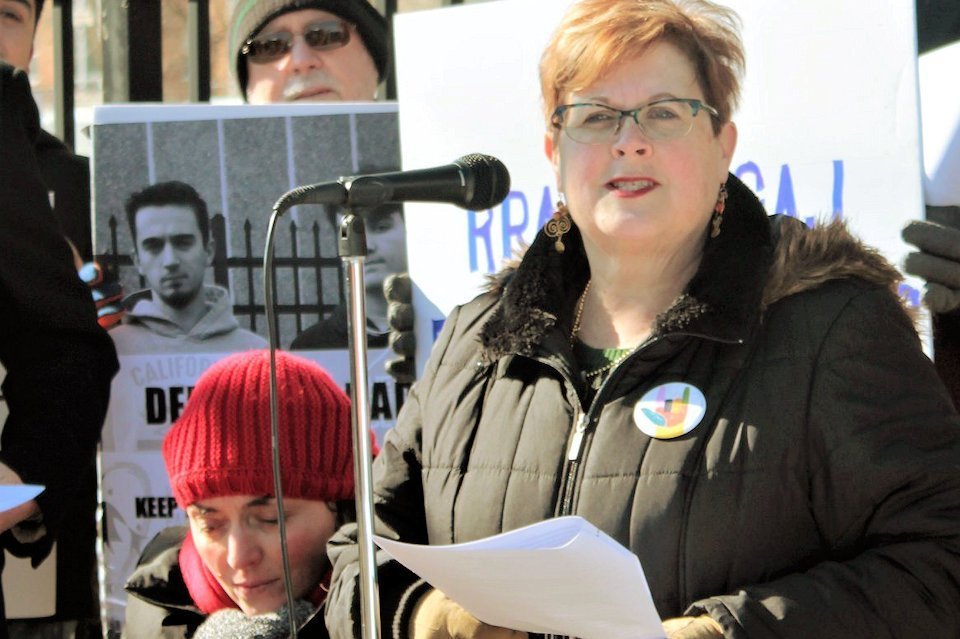 The Rranxburgajs' stay in the historic, downtown church has been compared to house arrest. But the congregation has done its best to support the family and keep their spirits up. "We will continue to fight as long as it takes to keep this family together," said Pastor Jill Hardt-Zundel. "They will live safely with us as we take this fight to the next level." 
Ded and his family have called Detroit Central United Methodist Church home since January 16, 2018. 
~ Reported by Michigan United, a broad, statewide coalition working to reform the immigration system, protect the environment, and end mass incarceration. More information can be found at the Michigan United website: www.miunited.org.