A local unit celebrates UMW Sunday online, and the Michigan Conference UMW provide a spiritual growth study by video. United Methodist Women remain alive in fulfilling their purpose.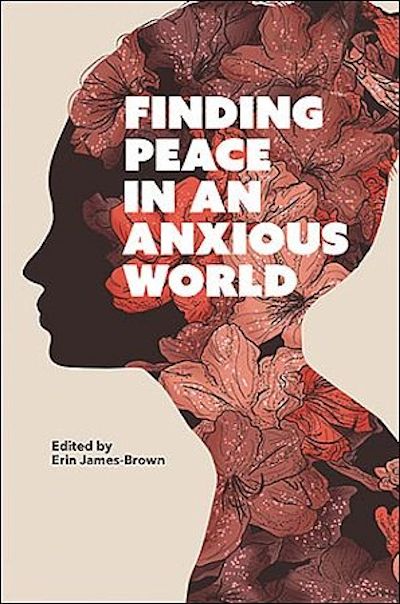 The leadership of United Methodist Women's 2020 Mission u note, "It is unfortunate that amid the COVID-19 pandemic, all of the Mission u events in the United States have been canceled.  However, the Michigan Conference Mission u Team, co-chaired by Jackie Euper and Simmie Proctor, is providing a video study on the 2020 Mission u spiritual growth topic: Finding Peace in an Anxious World. 
The Rev. Dr. Devon Herrell, the pastor of Big Rapids First United Methodist Church, leads the study, which will be presented in four video sessions of 45-60 minutes each. The first video presentation will be available on the Michigan Conference UMW website on May 12. The remaining three videos will be released on Tuesdays–May 19, May 26, and June 2. 
This is an opportunity for individual or group Zoom study of a very timely topic. The study book is available through UMW Mission Resources, P. O. Box 742349, Atlanta, GA 30374-2349; 800-305-9857. 
Jeanette Harris reports that the internet was used to celebrate United Methodist Women's Sunday at Detroit Metropolitan UMC on April 26. The following is her account …
"Metropolitan United Methodist Church's United Methodist Women remind us that being a community of women whose purpose is to know God and to expand the concepts of mission need not be delayed by the challenge of online worshiping. Working as a community of women, the Metropolitan UMW created an online celebration. 
"Starting at the opening strains of, "You'll Never Walk Alone," beautifully sung by Sawyer Evans,  Sunday, April 26, was a reminder that mission doesn't stop because we are staying at home. Social isolation is not relationship isolation.
"Casting the net wide for mission and fellowship in the past 12 months, the Metropolitan Women have completed a variety of projects. They prepared lunches at the Noah Project (Ministry Partner in the Engage MI), collected books to fill Little Free Libraries, provided birthday parties for disadvantaged children, hosted several bereavement dinners, and even funded meals for visiting Motown Mission participants. Just before the March church closing, the Metropolitan United Methodist Women hosted a discussion of race relations in the United States following a viewing of the film "American Son." 
"During the online service, Mrs. Sharon McCarty was recognized for year-round work with Detroit Public Schools Holiday Box Program.  The Metropolitan United Methodist Women is a major donor for this program. The message provided by Mrs. Leslie Call on the Children's moment talked about mission in turns of what we can to do be of help to others. Specific suggestions given that are not just for children:  leave a thank you note for your postal carrier and/or send pictures to folks who are shut-in.
"Ms. Amanda Mountain, Director of the Motown Mission, addressed the present situation. Her message, "You are Not in Charge," challenged women to stay in communication with each other. She spoke of her grandfather, who has learned to use Zoom as her family is now holding regular online meetings. Mountain, also invited continued preparation of bag lunches for the Noah Project.  The work will just have to be done differently.
"Metropolitan's four soloists ended the service with lively strains of, "I'm Gonna Live So God Can Use Me," with the at-home audience singing along.
"Money, which would have been spent on a reception, was donated to the local food bank. The viewing audience was invited to support the Gleaners Food Bank in Detroit."
To learn more about the Michigan Conference United Methodist women and to find the unit nearest you, click here.