When it comes to Christian education, relationships are more important than the curriculum's content, says Kathy Pittenger, Coordinator of Children's Initiatives for The Michigan Conference.

GLENN WAGNER
Michigan Conference Communications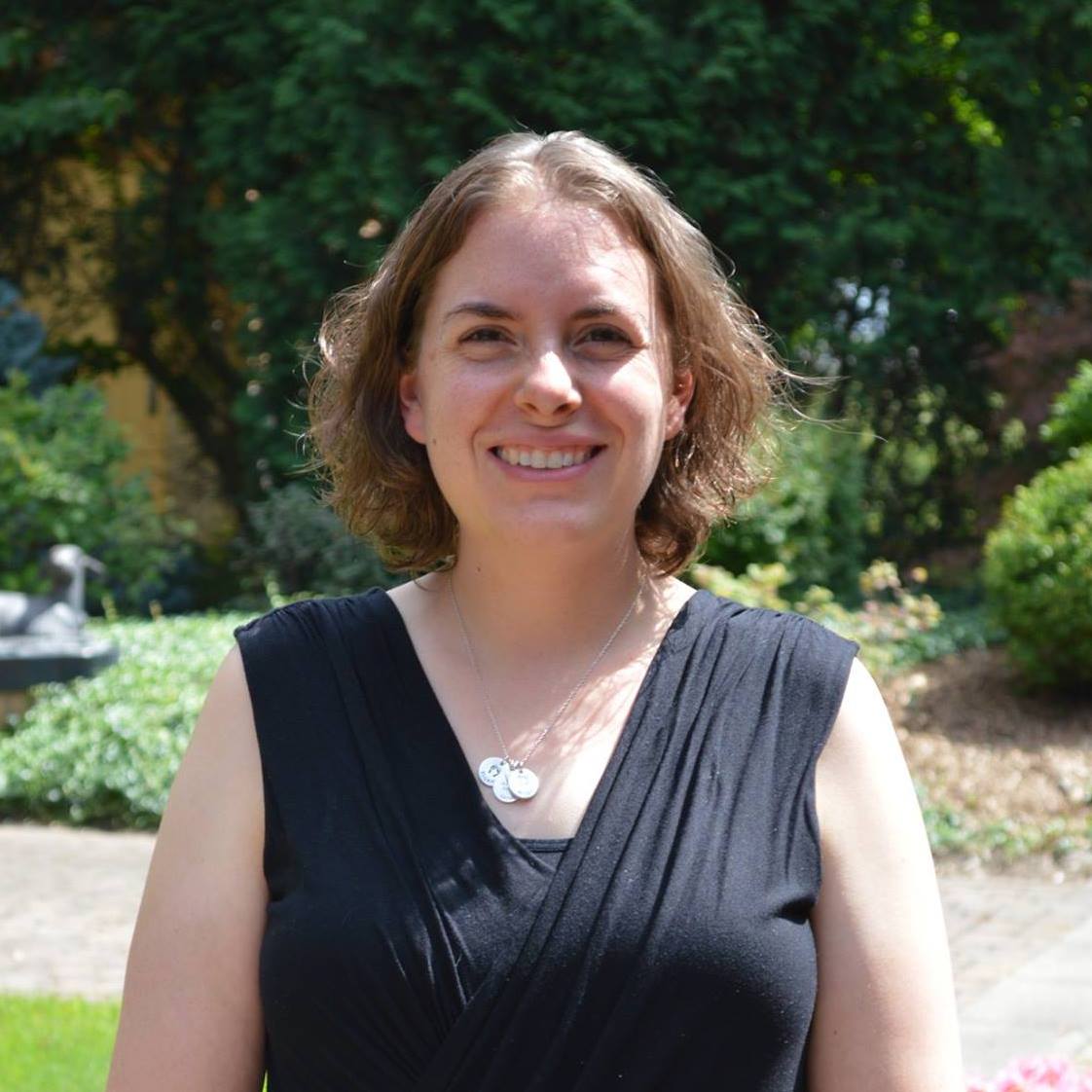 Healthy ministries share common traits. Healthy ministries make significant investments in the future. Healthy ministries are led by Christ serving champions who inspire their team by their integrity, passion, and personal example to do great things for Christ.
This is a look at a significant Michigan Conference investment in the future and the champion leading the efforts to help churches be effective in ministry with and for children. This is also an invitation offering helps and examples for how you and your congregation can grow in vital ministry with children.                                         
Kathy Pittenger is the Michigan Conference's first full-time staff person hired as a Coordinator of Children's Initiatives for the state's churches. Kathy began her work on July 1, 2018. 
Before the pandemic, Kathy spent a lot of time in her new conference leadership role for children's ministry on the road traveling to each of the Michigan Conference's nine districts. She listened and learned from district leaders and local church Christian educators during brown bag luncheon gatherings. More importantly, Kathy developed significant working relationships across the state, which have continued to grow virtually during the pandemic.
Kathy credits the pandemic with forcing all of us in the church to change to meet the circumstances and to get creative in how we equip and inspire others in ministry. 
Resources for churches
Kathy invites anyone working with children to join the Facebook group page for Michigan Conference Children's ministry. This growing private group is dedicated to sharing ideas and resourcing children's ministry across the conference. Kathy also helps to maintain an online children's ministry resource library that can be used by anyone working with children. This resource library located at also offers additional links for easy download of other helpful resources such as child protection policies and programming materials for churches and families to use with their children at home. One timely link for creative family-friendly Lenten activities is called "Lent in a Box."
In addition to these online resources designed to help ministry with children, Kathy also helps lead valued Zoom meetings on the first and third Wednesdays of every month at 10:00 am. Zoom conferencing is also offered again on the same day each month at 7:00 pm for persons across the state who get together to share ideas and mutual support for their work with children. Participants are parents, Christian educators, pastors, and anyone who works with children in faith formation. Kathy is pleased that these free calls also have occasionally featured presentations from resource people, such as a recent conversation with a licensed therapist who spoke on issues affecting the mental health of children, and another by Author Traci Smith who spoke about helpful material from her book, Faithful Families for Advent and Christmas: 100 Ways to Make the Season Sacred.
Kathy also emails a free e-newsletter that contains helpful information and resources for ministry with children. Just contact Kathy to get added to any of these useful ministry groups and lists. She is also available for phone or Zoom consultations about children's ministry issues. Email [email protected]; phone (517) 347-4030  extension 4077.
Inspiration for ministry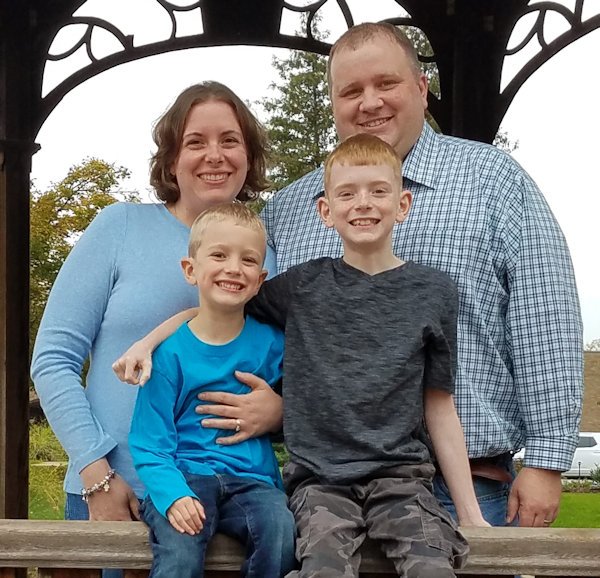 Kathy Pittenger was ordained a deacon in the Michigan Conference in 2011 and is also a mother of two and wife of Rich Pittenger, who works as a member of the Finance and Administrative team in accounts receivable at the Michigan Conference office in Lansing.
Kathy has a deep sense of calling to her role and a passion for Christian education, working with and on behalf of ministry with children.
Kathy received inspiration for her ministry from a Christian educator in her home United Methodist Church in Rush, NY. Barbara Bruce wrote a book with Kathy's help when Kathy was still in high school titled Teaching Children Bible Basics by Barbara Bruce – (for her help in writing, Barbara recognized Kathy in the book's dedication).
Kathy received her Bachelor of Arts degree in Educational Ministries from Malone University in Canton, OH. As a part of her undergraduate training, she experienced two internships working in an inner-city church and a suburban church. She received her Masters of Divinity Degree from Asbury Seminary in Wilmore, KY. While she was at Asbury, Kathy met her husband, a native of Holly, MI.
Before accepting her leadership staff role for children's initiatives in the Michigan Conference, Kathy served for 12 years at Waterford Central United Methodist Church. She worked with children and families, confirmation, intergenerational, and adult faith formation. She also served as chair of the Board of Christian Education for the Detroit Conference. Kathy is grateful for the many valued lessons learned and relationships formed that continue to assist her in her new conference role.
Relationships are key
Kathy notes many who work with children know their "what?" They know "what" they will teach. She advocates it is absolutely essential we first understand our "why?" "Why are we doing what we are doing?" She is also convinced the relationship between parent and child or teacher and student or believer and non-believer is even more important than the content in Christian education. Children are more likely to embrace the love of Jesus when they experience that love in the person of a parent, teacher, neighbor, mentor, or friend than they are by just reading about Jesus in a book.
Kathy knows too that our life-changing relationships with children extend far beyond Sunday mornings at church. She has observed children's lives being changed for Christ by babysitters, daycare workers, Vacation Bible School leaders, volunteers at food banks, and after-school tutoring experiences. She knows Christian education and children's ministry have to find new ways to do faith formation. What worked in the 1950s is not working anymore in most places. Single-parent homes, dual-career families, changing societal values, sports leagues on Sunday mornings, a more secular culture, and now a global pandemic preventing in-person gatherings create ongoing challenges for the vital work of faith formation in children and families.
Kathy marvels at Christian educators in United Methodist churches who are regularly connecting with children and parents over Zoom. Some are organizing teams to deliver take-home boxes filled with creative ways for parents to interact with their children, such as a conversation card to use at a family meal, a scripture to tape to the bathroom mirror, a prayer to use at bedtime, or ideas for a faith forming and relationship building family nature walk. Kathy believes that empowering families to do their own faith formation, which the pandemic's realities have driven, will continue to be important even after in-person gatherings in churches can resume in the future.
Kathy's passion for her work is evident as she talks about it. "I love this ministry. I love connecting with children's ministry leaders. I love listening to leaders and churches' needs and creating and curating resources to meet those needs. I love collaborating with colleagues on relevant projects and support churches."
COVID Challenges
Kathy is also honest in her assessment of the challenges posed by the pandemic.
"The pandemic has created lots of challenges and lots of opportunities. One of the things I repeat over and over is the importance of relationship over content. People are far more likely to remember their relationships than they remember what they learned. In this time of physical distancing and less gathering, especially with winter in Michigan, a note or a card or an email or a driveway visit, or box drop off can make a big difference."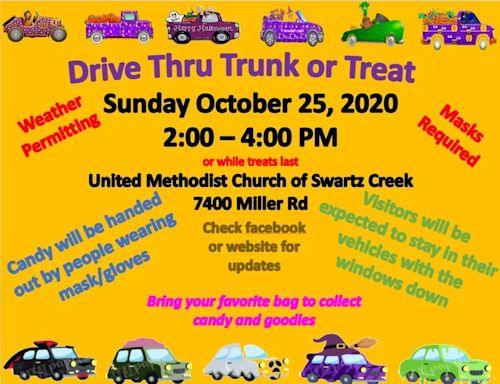 She adds, "Parents are exhausted – whether they work in the home or outside the home – trying to keep everything going. Supporting family faith formation by offering one small thing that can be easily incorporated into family rhythms have often been successful. Many churches have moved to an online format for Sunday school or a midweek program."
As she ponders the next steps for the church, Kathy observes, "The churches that seem to be navigating the best through the pandemic are ones who know their 'why' and have been able to pivot and transition along the way more easily. That doesn't mean it is has been easy, but they have been able to swing around their 'why' using different formats and methods. They are also able to keep the main thing the main thing and keep that consistency for families.
"There are still a lot of unknowns about spring and summer and even next fall that we will continue to wrestle with. We will need to spend time brainstorming and considering how the pandemic may shift and shape our society moving forward and where the 'church' fits. This pandemic gives us all a push to find new ways to continue to be relevant so that we can share the good news of Jesus Christ in a hurting world."
Kathy is a gifted champion for children's ministry across Michigan. She knows that success in this shared investment for the kingdom happens when individuals, groups, parents, and grandparents, inside and outside our churches, also place a high priority on imparting the love and grace of Jesus through faith formation in meaningful relationships. 
As you are looking for help, guidance, support, and resources to assist you in your local ministry with children, know that contacting Kathy can connect you for the sake of your efforts with the strength of a larger team.
Last Updated on October 31, 2023