After a virtual experience in 2020, 18 youth enjoyed coming together in-person, August 1-6, at Michindoh Retreat Center. The theme of the 12th annual Urban Youth Camp was "New Beginnings."
ARIEL BOWMAN
Michigan Conference Communications
The end of Summer can be met with a sense of nostalgia for beach weather and warm summer nights, but it can also include adventurous activities. From August 1-6, 2021, a group of Michigan's youth were able to end their summer together at the Urban Methodist Youth Camp, learning new skills and being reminded that they were on the cusp of exciting beginnings.
Sponsored by The Michigan Conference of The United Methodist, 18 youth attended camp this summer. The camp—like many other organizations—was impacted by the coronavirus pandemic. The camp was held at Michindoh Retreat Center in Hillsdale, MI, not Judson Collins Center as in previous years. The Urban Methodist Youth Camp Program Manager Audrey Mangum said this change was necessary due to the closing of the Judson Collins site.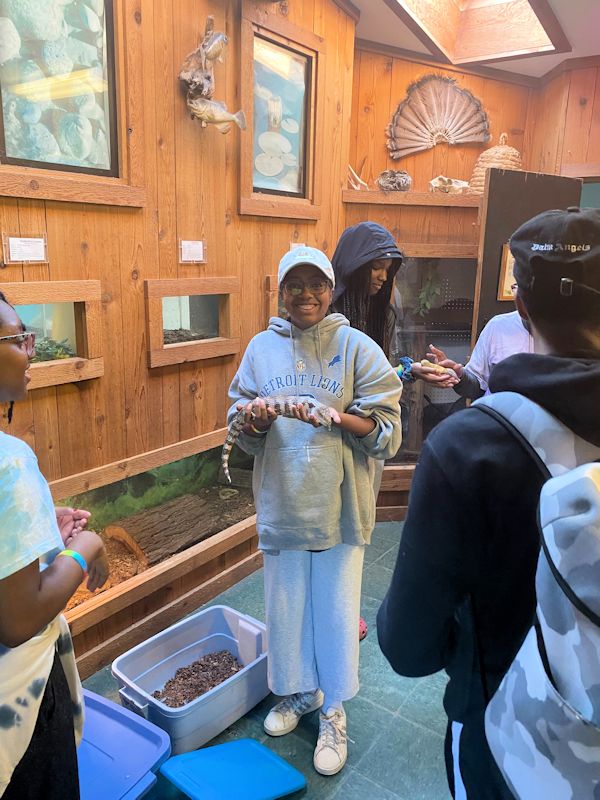 "First, we received the initial blow of the closure of Judson Collins, and we began a search for a new campsite," Pastor Mangum said. "After we decided on Michindoh, the country went into lockdown. S0, we pivoted once again and planned a virtual camp for 2020."
Mangum said the youth were excited and relieved that this year's camp could be held in-person.
"The youth were not interested in another virtual camp," Mangum said. "They were tired of Zoom and being indoors. Though some were disappointed that we were not going back to Judson Collins, they were happy to have a somewhat normal camp."
Since the coronavirus is still impacting the world, the Urban Methodist Youth Camp organizers took precautions to ensure the environment was safe for everyone. Mangum reported that all campers, counselors, and resource personnel were vaccinated against the virus. She said a medical professional was also on the campsite.
"We are fortunate to have an experienced RN, who is in charge of all of our medical needs at camp," Mangum said. "Nurse Donna is also an experienced public school nurse and an Army Reserve Officer who provides medical officer duties at Army camps."
Pastor Jonathan Combs, Garden City First/Graceful Journey UMC served as the Dean and Lead Camp Pastor. The camp's volunteer staff included 16 other persons: a Camp Pastor and Visiting Camp Pastor; an Activities Dean; six Counselors; three Instructors; two Computer Technicians; and two general resource persons.
Camp History
Mangum said Urban Methodist Youth Camp was first organized in 2009 by several people, including herself, the camp's dean Cliff Stallings, the Revs Carter Grimmett, Charles Boayue, and Darryl Totty.
"[We] came together to form the Urban Methodist Youth Camp to provide an affordable, fun, [and] safe camping ministry for urban youth," said Mangum.
She said the camp is an environment "where all are loved, discipleship is provided, youth and young-adult leadership and decision-making skills are enhanced, and issues related to urban youth are addressed."
Camp Activities
Urban Methodist Youth Camp is packed with compelling activities. This year, Mangum said youth were placed in groups upon arrival and remained with their groups throughout the camp's duration. Campers began and ended their days with group devotions, which allowed them to choose Bible passages relevant to the "New Beginnings" theme, based on the scripture, "I am about to do a new thing; now it springs forth, do you not perceive it?" (Isaiah 43:19a)
In addition to devotions, campers participated in numerous informative and fun activities. Mangum listed some of them:
Job search—an activity that allowed campers to choose and research different professions, develop resumes, and mock-interview for the positions
College day
Nature center visit
High/low ropes course
Wall climbing
An FBI presentation—an activity that included fitness training and fingerprinting demonstration
Miniature Golf
Outdoor sports—such as volleyball and archery
Talent show
Closing ceremony/Prayer service
Future and Impact
After 12 years, the Urban Methodist Youth Camp is still an attractive end-of-season activity for young people. Mangum said the camp provides youth with an opportunity to connect with God, each other, and mentoring adults.
Mangum observed that camp was especially rewarding because of the "breakthroughs" youth have. She said campers feeling comfortable enough to voice their thoughts and concerns indicates the camp is "a real example of God's love for them."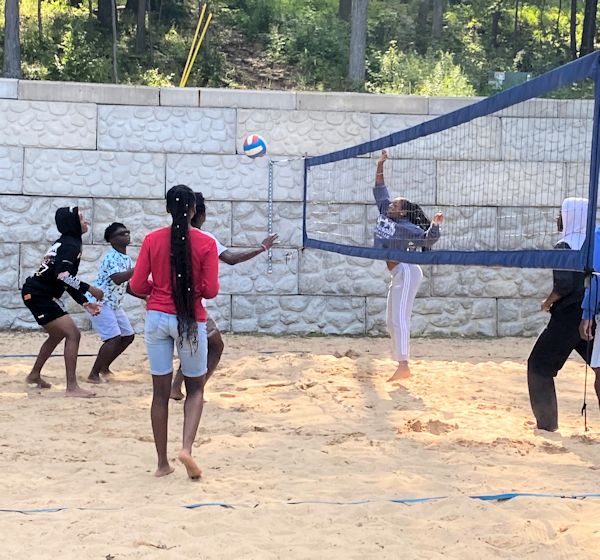 Urban Methodist Youth Camp parent Lynn Garrison was elated by her daughter Mia's experience at camp this summer.
"I want to thank you [Rev. Mangum] and the entire UYA [Urban Youth Alliance] camp team for creating such an exciting, loving, memorable experience for the campers this year," Garrison said. "Mia has not stopped talking about the memories and friendships she formed at camp this year. She told me that they didn't want to leave and that they formed a second family with how close they became."
The Urban Methodist Youth Camp's future may expand to include activities throughout the year, Mangum said. She would like to see more youth attend, more multi-cultural campers, and an expansion of leaders from different backgrounds and churches. Mangum said she learned two important lessons following 2020's pandemic.
"God is with us, and we must be open to the guidance of the Holy Spirit," Rev. Mangum remarked.
She also learned, "that we [Urban Methodist Youth Camp] are needed. Both parents and youth look to us to provide opportunities for engagement with Jesus Christ, for fun, and to hold important conversations with youth."
Editor's Notes:
As the successor organization responsible for conference camp and retreat ministry since the merger, Michigan Area United Methodist Camping provided support and training for this summer's event through its Executive Director the Rev. David Berkey.  MAUMC has also set up a $100,000 fund from the proceeds of the sale of Judson Collins Camp for the use of the Michigan Conference urban camp program.
Meet Ariel Bowman, new writer for Michigan Conference Communications …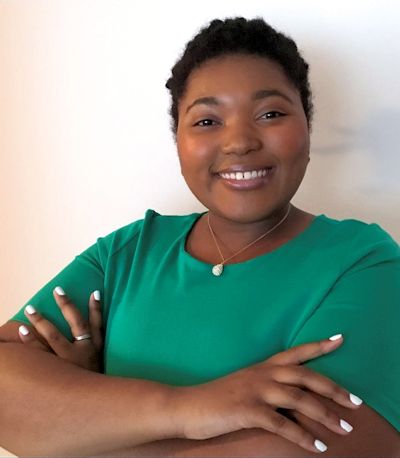 Ariel Bowman grew up in Detroit, graduating from Cass Technical High School in 2016. In Dec. 2020, she graduated from Wayne State University with a BA in Journalism. Ariel's love for content creation precedes her time in university, as she has been writing creatively since she was 10 years old. At her current age of 23, Ariel has articles featured in Wayne State's newspaper The South End, and articles, videos, and other digital content published on her portfolio website, anbproductions.wordpress.com. Ariel was part of the arts and entertainment show MetroArts Detroit as an editor in 2020, which aired on Detroit Public TV. Though she is a skilled writer, photographer, and videographer, Ariel is still a passionate storyteller at her core. She is an active member of Scott Memorial United Methodist Church in Detroit.