After 19 months, the Delta Variant of the virus continues to make demands on clergy and laity as churches strive to keep their members safe and ministries with neighbors vital.
KAY DEMOSS
Senior Content Editor
In a recent op-ed in the New York Times – "What Should you Do with your COVID Fatigue" – Tish Harrison Warren says, "Isn't this supposed to be over now? When the pandemic was new, my family went into lockdown with purpose and determination, embracing new rhythms, rising to the occasion. But in this season of Covid Round 2, all that inner strength has fizzled. It feels as though the race is getting longer."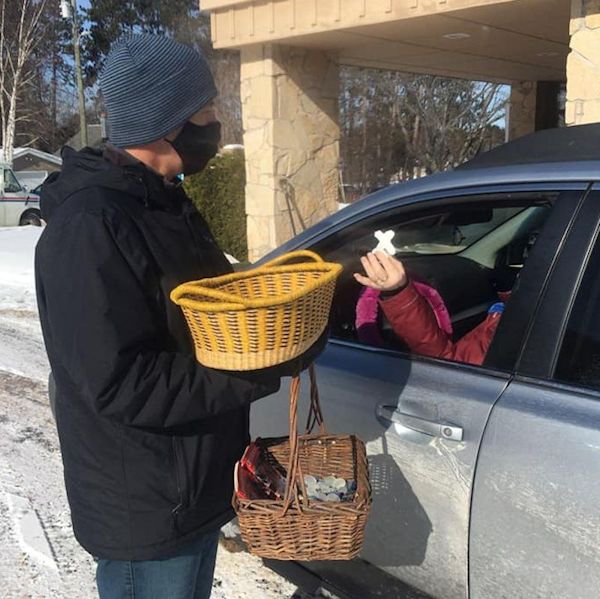 Longer, indeed. Now 19 months into the pandemic, one might ask, "What was your last vivid memory of the church before the virus locked us down?" For me and many, it was the special called Michigan Annual Conference that took place in March of 2020 in Albion College's Goodrich Chapel. Bishop David Bard adjourned that session on March 7, sending members home to await the 2020 General Conference, then a little more than two months away. Less than a week later, however, the bishop was asking every United Methodist church in the state to close its doors to all in-person worship and activities. Things have not been "the same" since, for the church and for the world.
Today, some members have returned to their place in the pews, but many feel safer worshipping on their living room sofa. Small groups have started to gather again, first outdoors, then indoors, but Zoom seems here to stay. Most feeding programs continue as take-out rather than at the table. Communion is served, though many who partake are reminded of coffee creamer in addition to the body and blood of Christ. The word "hybrid" is on the lips of those planning the next season of ministry. Everyone is living into a "new normal" during what Warren calls, "COVID Round 2."
Mifaith reached out to district and conference lay leaders to ask how Michigan's laypersons have coped with all the changes since coronavirus entered their lives. This is the first of several articles that share their observations.
Annette Erbes began her role as Michigan Conference lay leader in July 2020. Looking back, she remarks, "I do believe this 'pandemic time' has challenged both clergy and laity alike to adapt and rise to the occasion of sharing God's love in new, previously unimagined ways. At times (especially at the onset) overwhelming and exhausting, yet now fruitful, appreciated, and accepted." 
Erbes says one of the hardest aspects of the COVID-19 era for many laity is "missing the in-person fellowship with their church family. Some of the familiar, cherished church and community events have yet to return or are now happening in altered ways." Ruby Anderson, Greater Detroit District lay leader, adds, Many laity I know find it difficult wearing face-covering all the time. It is also stressful realizing that friends and family not living with you could mean danger for your health." Central Bay District Lay Leader Denny Wissinger says many believe they can't "effectively serve on committees and leadership roles" without face-to-face meetings. As the pandemic months stretch on, he adds that "opportunities for fellowship—potluck dinners, coffee hours, mission meals—are sorely missed.
And yet, all three lay leaders have seen laity grow in their personal faith during the pandemic. "I have seen laity become more involved in faith formation through online small group studies and virtual learning experiences," Erbes notes. "Opportunities for learning and dialogue have become available to persons around the globe as well as those next door who might never have crossed paths. This presents new opportunities for listening, learning, relationship, accountability, and growth." Anderson says that she sees more empathy. "People are praying more, sending caring notes or cards. I've seen caregivers recognizing the need to be in touch with other caregivers to lend support." Anderson cares for her 98-year-old mother daily since the pandemic. She shares, "My friend Deborah, from my church, also has a mom she cares for who is 102. Deborah sent my mom and me a beautiful bouquet to wish us good health and care. It was such a wonderful surprise and blessing!" Wissinger has seen laity share their technical skills, developing media that assist their pastors in reaching the congregation and community.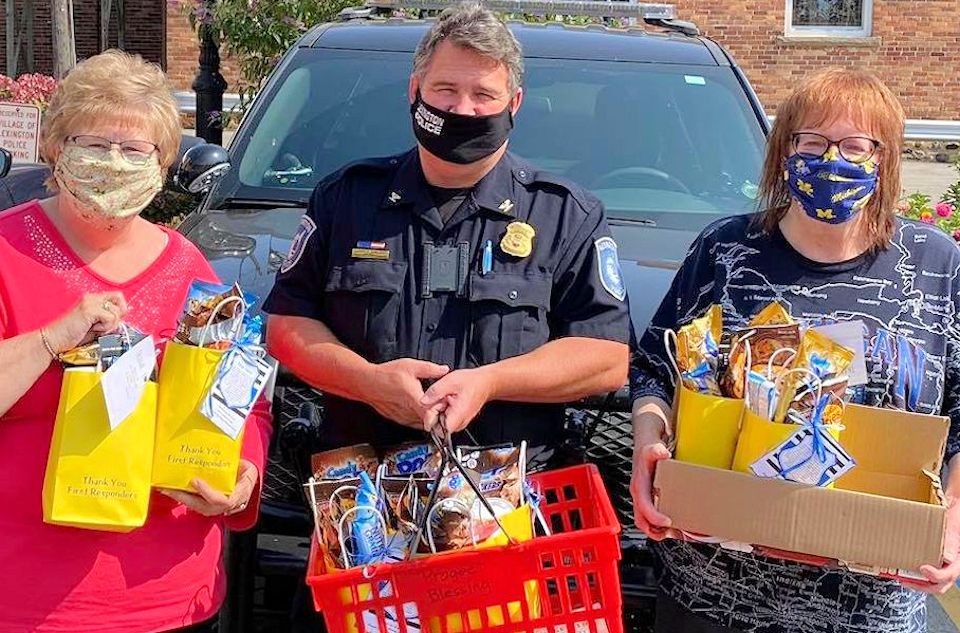 The need for COVID safety measures has not stopped churches from loving their neighbors. Anderson reports that Greater Detroit laity have helped take communion to those unable to return to in-person worship. They have also driven members and neighbors to vaccination sites. Erbes has seen Little Food Pantries spring up when traditional food pantries had to close. Churches have also made meal deliveries to first responders, school personnel, and others. "Outreach has continued to children and families in need with backpack and clothing give-aways. Lay volunteers have offered shelter and support for those who are homeless," Erbes notes. Wissinger stresses the importance of online worship as a way of reaching those in the community who continue to experience isolation.
These lay leaders emphasize the need for mutual support between clergy and laity during these days of COVID fatigue. Wissinger states, "Clergy can encourage laity to become more involved in taking leadership and serving the church and community with the provision that proper pandemic protocols are followed. This may involve clergy relinquishing some control." He adds, "Laity should become more proactive in helping clergy with the planning and executing worship services as an additional workload was placed on clergy by including the use of media." Erbes also acknowledges the burden that COVID has placed on clergy. She says, "This is a time to ask pastors, 'How is it with your soul?' or 'How can we pray for you?'" She continues, "Now, more than ever, laity should encourage clergy to take time for Sabbath, family, vacation, and self-care." At the same time, the Conference Lay Leader asserts that pastors should embrace what the laypersons in their congregations can do. Erbes hopes pastors will "encourage creative ideas for new ministries and invite laity to serve in new ways. Now is the time to identify ways laity are called and gifted for ministry while offering avenues for those who feel disconnected to reconnect." Anderson values regular communication from pastors to the flock. "Clergy can best support laypersons at this stage of the pandemic by being available by phone, texts, emails, and zoom. My pastor, the Rev. Cornelius Davis, Jr., does a robo-call every Wednesday with a brief update and a prayer." Anderson encourages laity to support their pastors and churches "by continuing to pay tithes and offerings."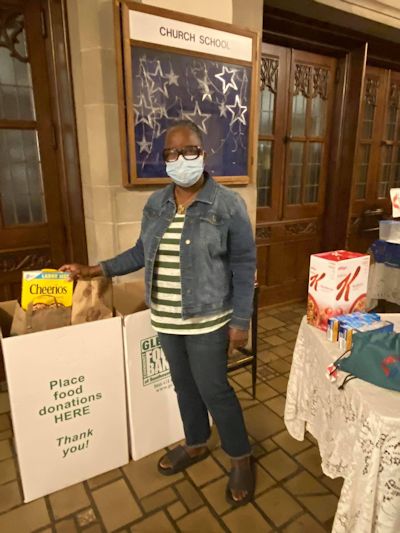 For all the uncertainty and risk that the pandemic has caused for the past 19 months, is it possible that COVID has made the church stronger? Anderson offers an emphatic "YES! Churches are giving more thought about God's presence everywhere." Wissinger celebrates the fact that "a greater number of churched and unchurched people in the community and beyond have been reached" since March of 2020. "In some cases, the volume of tithes and offerings has increased," he says. Erbes observes, "Many congregations would not yet have developed online worship, offered Zoom Bible studies, or participated in online growth opportunities without the pandemic making this a necessity. Online ministry opportunities have enabled us to build relationships with and learn from each other without respect to geographical limitations."
At the conclusion of her commentary in the New York Times, Tish Harrison Warren turns to scripture. "Perseverance, James writes, must 'finish its work in us' that we might become 'mature and complete.' … We don't know what the next hour brings, but God can be trusted because we've glimpsed the end of the story. So now, in the present tense, with all its grief and frustrations, we can bear whatever comes to us, even if it lasts longer than we'd hoped."
It is in that spirit of perseverance that Annette Erbes proclaims, "Our call to make disciples for Jesus Christ is the same during the pandemic; the means to do so have grown, expanded, and been reimagined!"
Ruby Anderson concludes, "During COVID, the laity have learned about being thankful. So, let us always acknowledge God and build relationships pleasing to God."
~ Note: Annette Erbes is an active member at Holt United Methodist Church. Ruby Anderson is engaged at Detroit: Scott Memorial United Methodist Church. Denny Wissinger calls Farwell UMC his church home.