A new website offered by GCOSROW provides step-by-step guidance on the complaint process for people who are considering pursuing sexual misconduct charges against a church official.
JIM PATTERSON
UM News
Too many times, Becky Posey Williams has seen it happen. A United Methodist woman contacts her in a panic because a meeting about her sexual harassment claim is approaching and she feels overwhelmed.
Williams, senior director of sexual ethics and advocacy at the United Methodist Commission on the Status and Role of Women, is the denomination's point person for questions about sexual misconduct in the church.
"I was on a call, I think it was last Thursday," Williams said. "She was sharing her story of her experience (of sexual harassment), and one of my first questions was, 'Who is going in that meeting with you?'
"And she said, 'No one.'"
Williams advised the woman that she needed an advocate in the meeting, because the clergyman she was accusing certainly would have one.

With the advent of the Do No More Harm website, that piece of advice and more is available to guide people through the church process, as detailed in the United Methodist Book of Discipline, for addressing sexual misconduct in the church.
Under church law, sexual abuse, misconduct, and harassment, as well as child abuse, are chargeable offenses that can lead to a church trial of clergy or laypeople. For clergy, the list of possible chargeable offenses also includes adultery and possession of pornography.  
"We want this to be a comprehensive resource for anyone who is seeking information, guidance or support in regards to concerns around sexual misconduct in The United Methodist Church," Williams said. "We cannot, as The United Methodist Church, respond in a way that sets people up to feel further betrayed."
The website was put together by Williams and the Rev. Meg Lassiat, a United Methodist deacon and president of Church Systems Consulting in Nashville, Tennessee. The Commission on the Status and Role of Women is also relaunching its United Methodist Sexual Ethics website in partnership with United Methodist Communications, which is now housing it on its ResourceUMC website.
The Do No More Harm website offers step-by-step guidance of the complaint process with helpful videos posted throughout by United Methodist officials.
"In our continuing work to see and help others see each person as created in the image of God, the inequality of knowledge, resources and information available to our most vulnerable became shockingly apparent," said Dawn Wiggins Hare, top executive of the Commission on the Status and Role of Women. "This resource … is the initial installment of building equity and equality in the process and treatment of victims and survivors of sexual misconduct."
The Do No More Harm website is "a living document," Williams said.
"It will be constantly tended to and updated to stay current and for it to grow as a comprehensive resource," she said.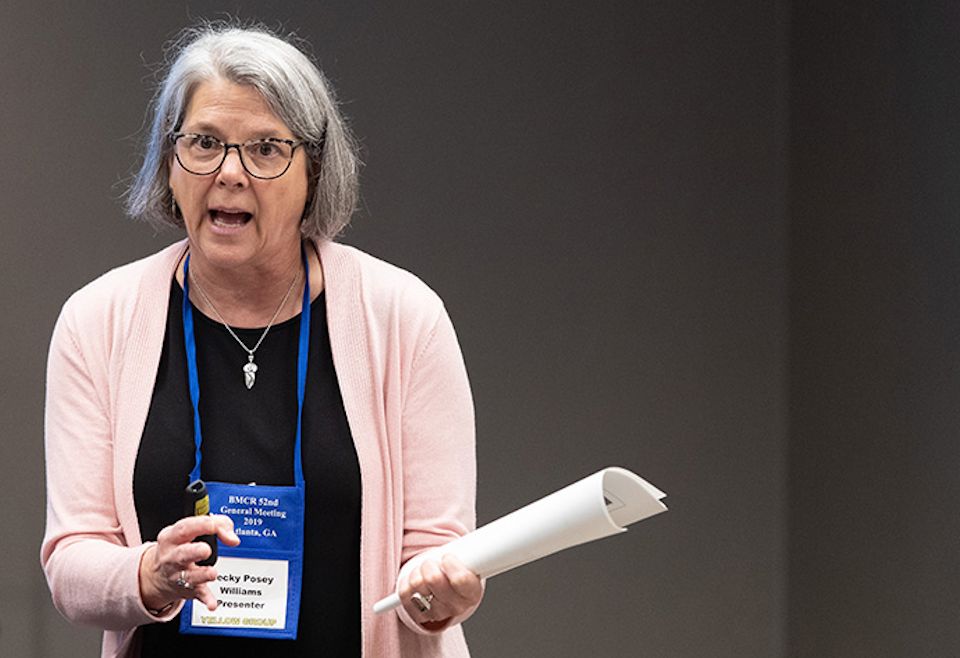 In the video welcoming visitors to the site, Bishop Tracy Smith Malone of the East Ohio Conference urged that sexual misconduct allegations be reported "immediately."
"Sexual misconduct within ministerial relationships is a betrayal of trust," Malone, the commission's president, said in the video. "The church is committed to responding to clergy sexual misconduct in a way that holds all parties accountable and promotes healing."
When sexual misconduct occurs at a church, "brokenness becomes our common plight and none of us are spared of the suffering," Malone continued.
"We are reminded in 1 Corinthians 12:26, if one member suffers, all suffer together."
No comprehensive records are kept nationally of sexual harassment cases in the denomination, Williams said. If such a case is handled without her involvement, she isn't alerted.
"I am never without work, unfortunately," she said. "I feel like I go to work every day with one of my goals being to put myself out of business. And that has not happened."
~ Sexual misconduct survivors in The United Methodist Church who need confidential support or consultation are urged to call                        1-800-523-8390. To view and download a flyer with advice on recognizing and responding to sexual misconduct, click here.
Last Updated on September 20, 2022