A time of R.E.S.T. for those with the gift of administration gathered at Kettunen Center for the annual MI-AIM Retreat.
MI-AIM (Michigan Assistants in Ministry) is an organization that benefits United Methodist church administrators and office professionals through shared knowledge and experiences. MI-AIM is an official chapter of the National Organization, the "Professional Administrators of the United Methodist Connectional Structure." (PAUMCS)
The 2019 MI-AIM Retreat was held at the Kettunen Center in Tustin, Michigan August 24-25. It was attended by administrative staff from across The Michigan Conference. The theme of this year's retreat was R.E.S.T (Renew, Escape, Spiritual, Together).
The weekend provided time-out from administration. Activities included Worship, Arts and Crafts, Movies, Escape Room, and Lake Fun (paddle boarding, boating, hiking, etc.). The Rev. Deb Johnson led morning worship with a focus on the mission of being an administrative worker and dealing with others in a compassionate way. Guest speaker Robyn Dykstra shared her testimony in the afternoon centered on her journey to find Jesus and getting through life along the way.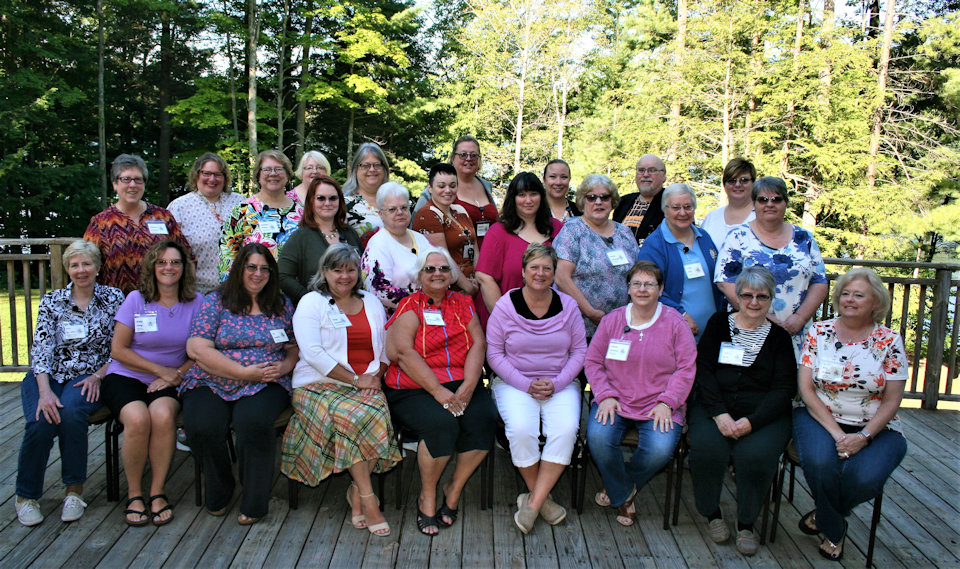 New MI-AIM officers were elected during the business meeting. These included Gayle Farver, President; Eva Jankowske, Vice President; Ann St. John Secretary; and Becky Sallans, Treasurer.
A decision was made to hold the 2020 Retreat at Kettunen Center, September 26-27. President Gayle Farver said, "We are hoping to have many more Secretaries, Administrative Assistants, and Office Managers attend." She adds that both paid and unpaid staff are invited to attend any of the  MI-AIM events. In addition to the annual retreat, MI-AIM plans to host workshops tailored to the administrative office and their needs.