Attend an original stage adaptation of King's "Letter from Birmingham Jail" features Lansing area talent hosted by Sycamore Creek Church.
Sycamore Creek Church, a predominantly white congregation with multiple venues in the Lansing area, has commissioned and will be hosting an original reader's theatre adaptation of Martin Luther King, Jr.'s "Letter from Birmingham Jail" January 24-26 at its 1919 S. Pennsylvania location.
The letter, written in 1963 after one of King's arrests for protesting unjust laws, has become an icon of the Civil Rights Era. While many readers have applied his wisdom to broader concerns for justice over the years, his intended audience was not merely white moderates, but white moderate Christians.
Tom Arthur, Sycamore Creek's lead pastor, explained, "The reason I wanted to have the church produce this play was because I wanted us to sit under the leadership of King for a weekend and have him speak afresh to a white church that needs to hear and act upon the message of his letter."
In addition to Friday and Saturday performances at 7 pm on January 24 and 25, Sycamore Creek has made an unusual choice: it will not hold its 9:30 or 11 am Sunday services on January 26, instead opting for a 10 am performance. All three performances are open to the public for a $5 suggested donation entirely benefiting CORR, Congregations Organizing for Racial Reconciliation, a regional nonprofit which creates a network of anti-racist churches through training and accountability.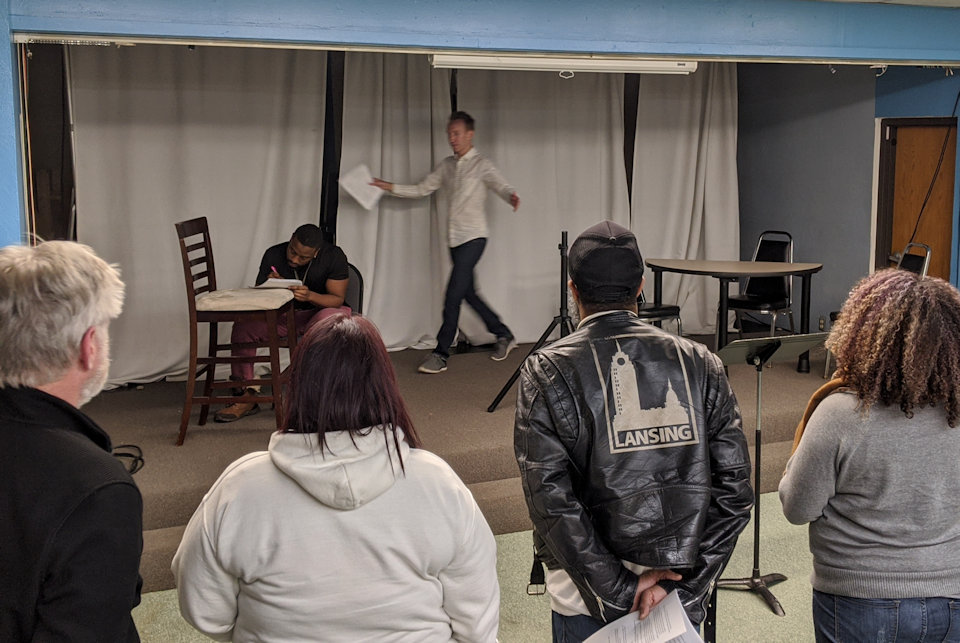 An all-volunteer team of local Lansing talent will feature spoken-word artist Norr Allen as Martin Luther King, Jr., with Tashmica Torok, Melik Brown, Ana Hattey, and AnnaMaria Horn reading various roles as activists, poets, judges, and community organizers.
Brown, himself a community organizer and performer, is the 2019 City of Lansing winner of the LOVE Lansing Community Builder award. "I chose to say yes to volunteering in this production because of the unfortunate continued relevance when dealing with race in the United States of America," Brown said. "It's strange how a person can believe that a right held by one person is diminished by the rights held by another. It is a question of inclusion and offering one the opportunity to live fully and freely in a just society."
Hattey, who immigrated from Costa Rica to the United States ten years ago and obtained citizenship last year, has performed locally as a stand-up comedian and attends Sycamore Creek. "Being part of this play allows me to play a small part in speaking up for justice," she said. "My biggest takeaway is how true it is that as Christians we sometimes choose to sit in a comfortable lie than to stand up for justice. I think it's important for us to advocate for racial justice inside and outside the church."
White clergymen will be played by Mike Shalley, Rick Dethlefsen, and Dan McCole. The performance is directed by volunteer Chad Swan-Badgero, founder and Artistic Director of Lansing's Peppermint Creek Theatre Company, while local author Sarah Arthur volunteered to adapt the letter for stage.
"It's closer to a reader's theatre adaptation," Sarah Arthur said, "which is really poignant because it allows for a number of other voices to be amplified with King's. We can also heighten the tension between King and his fellow white clergy–reminding us that he was a pastor, first and foremost. It was the call of God that propelled him forward."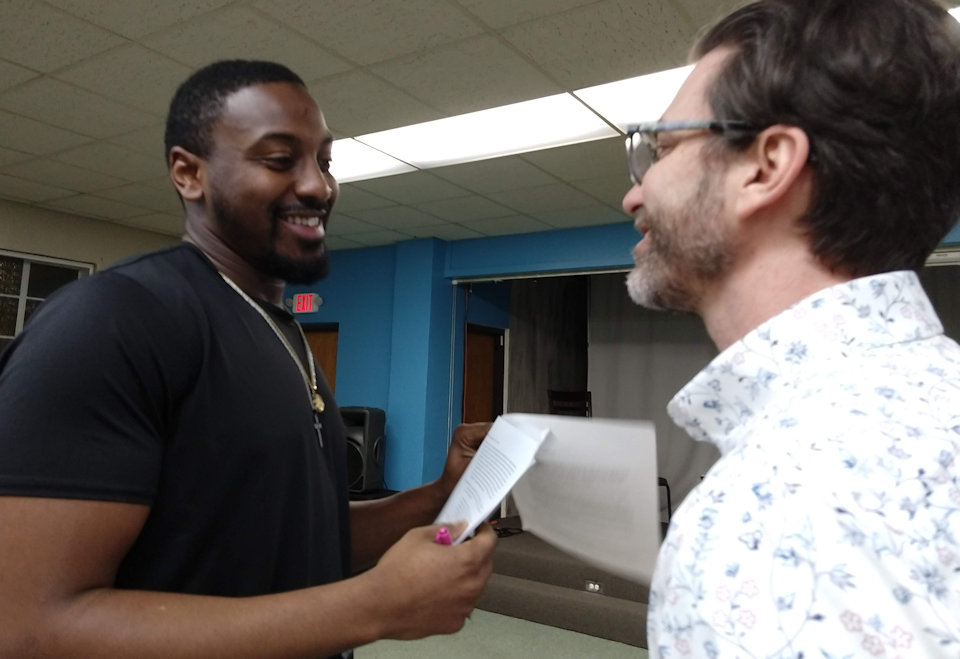 Of his involvement in this production, director Swan-Badgero said, "At my core I'm drawn to theatre that helps us talk about tricky, thorny topics, or to more easily digest social issues we're grappling with in our everyday lives." For him, the partnership with Sycamore Creek is key. "It's a community I believe also holds social justice close to their hearts. I'm honored to be working together on a piece of theatre that is so simple and moving, while also really challenges us to explore what mistakes we keep making when we consider the rights of every human being."
King wrote his long-form piece–upwards of 7,000 words–in response to an open letter by eight white moderate clergy who insisted the timing wasn't right for protests and boycotts. King disagreed, penning some of the most memorable lines in his entire corpus. "Injustice anywhere is a threat to justice everywhere," he argued. But for the team producing this performance, his lesser-known lines are just as vital today: "The early Christians rejoiced when they were deemed worthy to suffer for what they believed," King wrote. "In those days the Church was not merely a thermometer that recorded the ideas and principles of popular opinion; it was a thermostat that transformed the mores of society."
While Sycamore Creek Church regularly invites spoken-word poets, hip-hop artists, comedians, and actors to bring their talent to worship, this will be the first time it hosts a theatre production in lieu of its normal Sunday services. Sycamore Creek recently received an award from the South Lansing Business Association for its investment in the neighborhood and its community-friendly facelift to its South Pennsylvania Avenue entrance.
For more information, contact Sycamore Creek's office at 517-394-6100.
Last Updated on September 20, 2022