Dearborn First's Trunk or TrEaster included Sweet goodies, stories, crafts, and more. " We wanted to celebrate with our community, especially after a long road with COVID," said Nick Beaven.
DEARBORN, MI – Trunk or TrEaster, a twist on the traditional Easter egg hunt, attracted hundreds— exceeding the expectations of the Children's Ministries Team at Dearborn First United Methodist Church.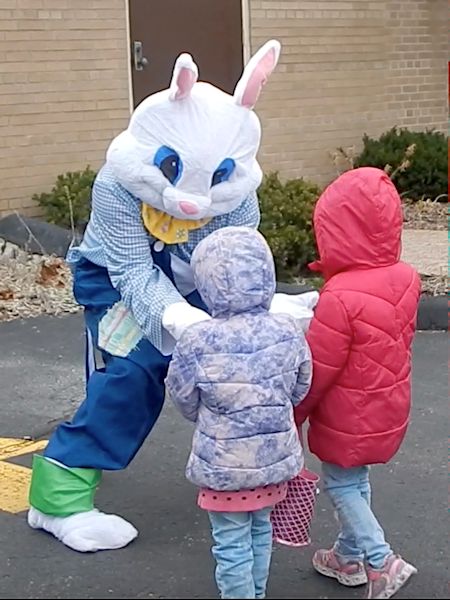 Kids scramble and dash to find their treats. in a traditional egg hunt. Trunk or TrEaster ensures everybody gets their basket filled while at the same time interacting with friendly faces among festively decorated car trunks. Organizers estimate they welcomed more than 700 people, a nearly 150% increase from the church's Trunk or Treat event last fall. Both events exceeded expectations, drawing more than preceding festivities ever had.
Despite another large city event taking place only a few miles away, the line to attend Dearborn First UMC's Trunk or TrEaster started building 30 minutes early and eventually extended down the block. Forty minutes in, an estimated 500 people had already participated.
"Easter is a time of excitement, hope, and new life. We wanted to celebrate that with our community, especially after a long road with Covid," said Nick Beaven, Director of Children and Family Ministries at Dearborn First UMC. "Volunteers and TrEasters both had so much fun, and it was a great chance to really greet and interact with people. They know we're friendly and open, and that's important."
In addition to goodies, the Trunk or TrEaster event offered storytime in the gazebo, a food truck, bubbles, games, crafts, and photos with the Easter Bunny and Peep. To remain eco-conscious, a plastic egg recycling station encouraged the reuse of the popular Easter decoration.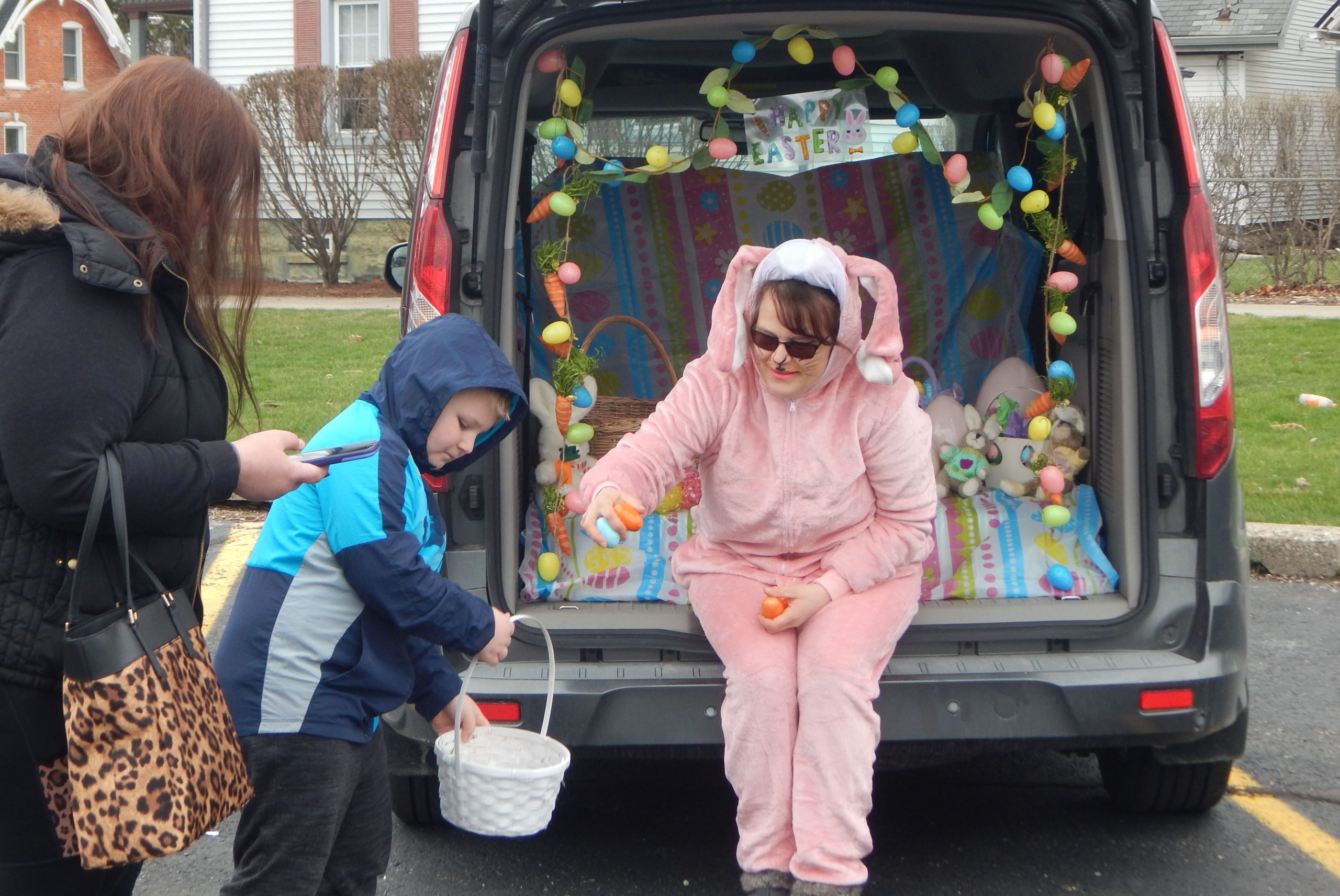 "In what can be a hard world, this was a moment of fun and joy," said Glenys Nellist, one of the organizers and storytime volunteers at the event. "I'm so very proud to belong to this church where everyone steps up to volunteer and bring love and laughter into our community!"
Churches looking for ideas to plan a Trunk or TrEaster event may contact Nick Beaven, Director of Children and Family Ministries: children@dearbornfirstumc.org, cell: 313-574-8083.