On Thursday, June 18, 2020, the Michigan Conference Leadership Council (CLC) released a statement of commitment to address systemic and personal racism.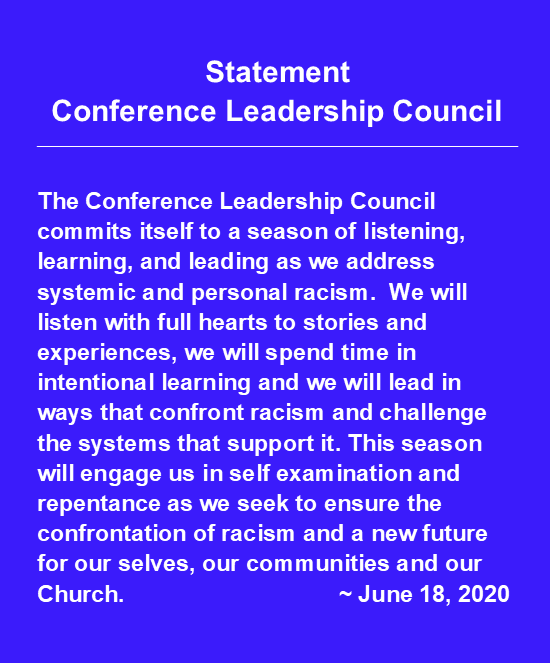 This CLC commitment is another in a recent series of statements released by agencies of The Michigan Conference, including  The Michigan Area Full Cabinet and the Committee on African American Ministry. The Conference Board of Justice gave witness during a Prayer Vigil, "All of Us Together."
Individual leaders of The Michigan Conference have spoken out during this transformational time: Bishop David Bard … Rev. Benton Heisler, Director of Connectional Ministry … Rev. John Boley, Clergy Assistant to the Bishop … and Rev. John Hice, Superintendent of the East Winds District.
"Think it over," says the Lord Almighty. "Consider how you have acted and what has happened as a result!" ~ Haggai 1:7 Living Bible (TLB)
Last Updated on September 20, 2022