Still have questions?
If you have questions, or need assistance finding materials, or if you have a suggestion for a great resource to share please contact Lisa Batten.
Check out our playlist
This playlist consists of songs that have been posted in the MIUMC Young Adult Ministry Facebook Page. It's music that will feed your soul and fuel your week. Email song requests to: Yainitiativesplaylist@yahoo.com
Have a Young Adult Ministry Program or Event In Mind?
Request funding for your idea with the Board of Young People's Ministry. Find the request form here.
YOUNG ADULT RESOURCES
MI UMC Young Adult Ministry Facebook Page, Connect with other Young Adults in the Michigan Conference of the UMC, view posts regarding internships/job opportunities, have access to the articles posted weekly to the page.
Noname Bookclub- "An online/irl community dedicated to uplifting POC voices. We do this by highlighting two books each month written by authors of color."

Black Owned Bookstores- Looking for a way to get involved? Check out this

list

of Black and POC-owned bookstores across the country.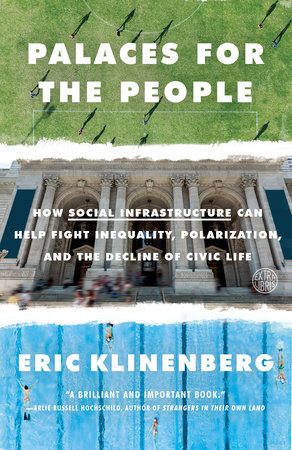 Books
Let Your Life Speak, Parker Palmer
In the Shelter: Finding Home In The World by Padraig O'Tuama
Podcasts
Not Dealing with Problems & Hard Emotions

, Kalyn Nicholson - Kalyn's Coffee Talk Podcast

Code Switch

from NPR. The fearless conversations about race that you've been waiting for! Hosted by journalists of color, our podcast tackles the subject of race head-on. Listen Here.

The True Hard Work of Love and Relationships

,

Krista

TippeItt

feat. Alain de Botton -

On Being Podcast
Videos
LOCAL CHURCH RESOURCES
Articles
Books
Palaces for the People: How Social Infrastructure can help fight Inequality, Polarization, and the Decline of of Civic Life by Eric Klinenberg
Growing Young: Six Essential Strategies to Help Young People Discover and Love Your Church, Kara Powell, Jake Mulder, Brad M. Griffin https://churchesgrowingyoung.com/
Meet Generation Z: Understanding and Reaching the New Post-Christian World by James Emery White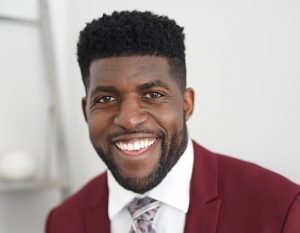 Looking to engage in Ministry?
Motown Mission:

Motown Mission is a city mission destination in Detroit, MI for Christian youth, college, and adult groups interested in economic disaster recovery work. Deeply rooted in Wesleyan values of grace, mission and service.

Apply to be on summer staff here!

EncounterMICall Internship Program: T

The EncounterMICall Internship Program is a collaboration of Wesley Campus Ministries, MI Area UMC, local churches, and non-profit organizations. The purpose of the program is to develop young adult, student leaders spiritually grounded in the Wesleyan tradition by providing a year-long internship at local churches and social service/non-profit agencies. The program will assist participants in encountering God's call in their lives through one on one mentoring and group processing and strengthen their leadership skills through trainings and retreats. The program also provides opportunities to deepen Christian faith by developing spiritual practices.

Apply to be an intern for a fall and spring semester here!

Mission Intern Program:

For young adults post high school. An 8-week summer program at United Methodist congregations and related non-profits across Michigan. The goal is to develop young adult leaders, through an on-boarding training and ongoing site supervision. The program also assists United Methodist congregations to be in ministry with their local communities, and answer the challenge of the Bishops' Initiative on Children and Poverty. Interns at congregations will lead summer children's programs or serve at Cass Community Social Services or God's Country Cooperative Parish. At Cass Services in Detroit, interns will work with volunteer teams and organizing field trips for children living at Cass's residences. At God's Country Cooperative Parish in Newberry, interns coordinate volunteer teams providing home repair for local residents and lead a two-week swim class for area children.

Apply to be a Mission Intern here!

Ministry Exploration Internship:

The Ministry Exploration Intern program enables congregations to identify a young adult in their congregation who displays gifts for the ministry of the elder. Ministry Interns serve 15-20 hours weekly in their home congregations, meeting with their pastor regularly, reading together, engaging in the ministry of elder, preaching a sermon, and participating in a week long mission, camp or social justice project. Ministry Interns are expected to participate in an orientation day and engage in self reflection. Ministry Exploration Interns receive a $2000 stipend.

Global Mission Fellows:

For adults ages 20-30: This program is a 2-year mission opportunity to serve internationally or in the US. Participants will engage with local communities while addressing the root causes of social injustices with other young people from around the world.

For more information on how to become a GMF, click here!

CDF-Freedom School:

An intergenerational leadership model staffed primarily by college students and recent college graduates, with a 10:1 child to adult ratio. Rooted in the Mississippi Freedom Summer project of 1964, the

CDF Freedom Schools

program is a six-week summer literacy and cultural enrichment program designed to serve children and youth in grades K–12 in communities where quality academic enrichment programming is limited, too expensive, or non-existent. The

CDF Freedom Schools

program enhances children's motivation to read and makes them feel good about learning.

To apply to be a Servant Leader Intern, contact Lisa Batten at lbatten@michiganumc.org

Ministry Incubators

The incubator program young entrepreneurs never knew they needed, until now! Ministry Incubators has made it their mission to help young adult develop their ministry ideas, taking their plans from a humble spark to a raging fire. They do this by building a strong support system around the young inovator.

In March 2020, the MI Conference launched twelve ministry incubator projects that include ideas for a retreat ministry, a black owned bookstore, a community garden, grief support for youth, and a community music festival. The MI Conference has chosen to invest in these young adults who are excited to engage in missional ministry!

During the "Hatching" process, the twelve young adults will have a chance to identify their needs, spread the word about their projects, attract supporters, and followthrough on their action steps.

Cohort meetings are regular check-ins with representatives from Ministry Incubators, and peer entrepreneurs. These meetings are a chance for the entrepreneurs to ask questions, share insights, or vent their frustrations.

Ministry Incubators believes in uplifting young people with great ministry ideas. By empowering them, they take part in making the world a better place.

Learn more on the Ministry Incubators website.