An 18-month cohort, facilitated by Young Adult Ministries, seeks to partner persons with seeds with others who will help those seeds grow. Young Adults are encouraged to sign up by March 15, 2021.
CHARITY BEN
Young Adult Initiatives, Michigan Conference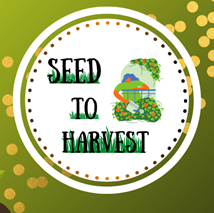 Have a "seed" of an idea for missional ministry for your community? Seed to Harvest is a program of the Michigan Conference of the United Methodist Church that supports young adult leaders in bringing their ministry ideas to fruition. The program offers support in the form of monthly one-on-one coaching and group support with other entrepreneurs, allowing young adults the opportunity to exchange knowledge and experiences with peers.
During the 18-month experience, participants will be challenged and supported in tandem. Their ideas and energy will drive their progress, with consistent support from coaches, peers, and events to keep the motivation high toward launch of a new missional ministry. Quarterly cohort gatherings cover financial models, prototypes, time management, and how to pivot when an idea inevitably gets stuck.
The process begins with an exploring conversation in which participants share the "seed of an idea" with supportive listeners. Those who commit to the process begin with the first cohort call with fellow entrepreneurs and are matched with a coach.
Six months in, cohort members engage in a key part of the Seed to Harvest process, a two and a half-day event in which participants focus attention on moving the seed of an idea from concept towards realization. At this event, participants will lay the groundwork for their ministry idea, including creating framing documents and getting comfortable delivering a pitch. At the one-year mark, cohort members engage in a two-day "pivot event" in which they name and work through obstacles. At the 18-month mark, participants celebrate the launch of their new missional ministry idea!
Because the Seed to Harvest team believes nothing for the good of all can be achieved alone, the team is dedicated to inviting young adults into this process, forming powerful networking partnerships, with faith in the knowledge that a better future lies in the work we do together. The phrase, "They tried to bury us, they didn't know we were seeds." originated in Greece. The phrase is also used in Central America and Mexico. It touches on the sentiment at the heart of any action for good.
All those inspired to make meaningful change in their worlds, yet met with obstacles, know that every small action matters because it acts as a seed for future change. In the world of ministry, planting a seed is the first action towards growth; what's needed now is the next step, and that's where Seed to Harvest comes in.
If you are a young adult or know a young adult with a "seed of an idea,"  please contact Lisa Batten, Michigan Conference Coordinator of Youth Adult Initiatives,  [email protected] for more information. Or sign up for an initial assessment conversation here. 
The deadline for entering the 2021-22 cohort is March 15th, 2021.
Last Updated on October 31, 2023