Start the kids you love on a faith journey by taking simple steps and helping them explore ideas of faith and belief in daily life.
REV. LINDA STEPHAN
Associate Pastor, Traverse City: Central UMC
Quinn Lucey's life is full of stress. With her wife, Willow, she's raising two young children. She has some significant health concerns, and COVID-19 stressed everything from childcare to the family budget.
An occupational therapist who could no longer work outside the home, she tries to be an entrepreneur coach, a podcaster, and anything that will generate a little income, while tending to kids at an age where they want and need constant attention.
Food is flying while dinner is made. And that family meal at this age lasts for what feels like thirty seconds before the kids are ready to go again!
Through it all, faith holds her together. It's a large part of what grounds her when the chaos is swirling. It's what helps her make choices when choices are hard. It's where, in the church, she finds community and support. It's that place, deep down inside, where she returns over and over again to hear Jesus say: You are my beloved child. Surely, I am with you always.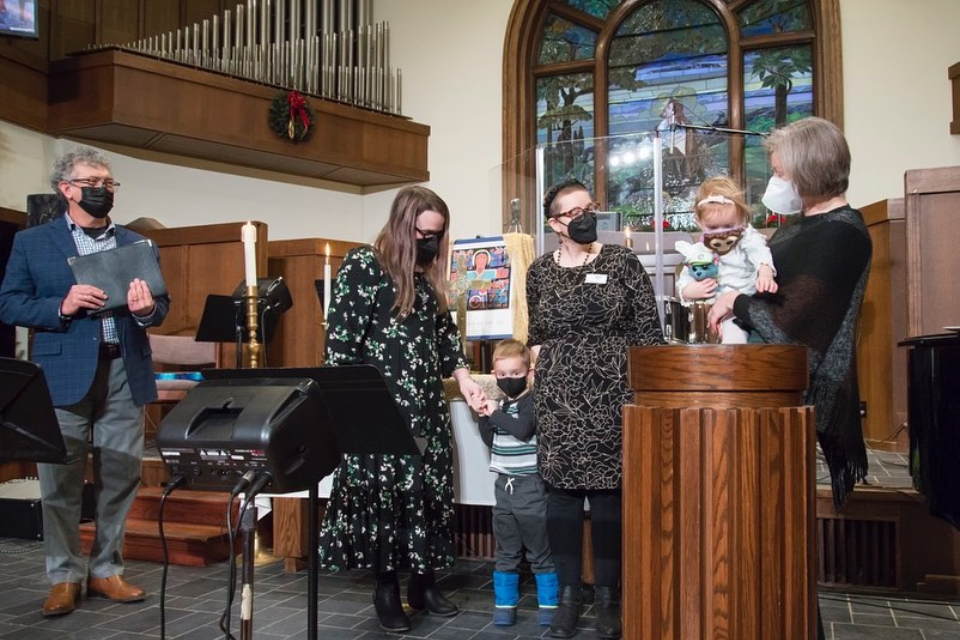 So many of us know how faith gets us through tough times and helps us care for a world beyond ourselves. We want this for our kids, too. That's why spiritual formation in childhood is so grounding and critical.
Just like math and science prepare the mind for invention, sports offer critical teamwork, and music and arts inspire creativity, spiritual formation is critical for the young mind. It's our training ground for everything from compassion and service to finding a deep center within ourselves for coping with chaos.
The good news is that it doesn't have to be hard or overwhelming. So, what is Quinn's advice? Start with the little things.
On a walk in the woods, talk about the one who created the beauty you see. Hang out in the church nursery and in the family space in worship to help young ones realize that church is a safe and loving community with trusted adults. Tell the biblical stories. Attend faith formation classes. Ask questions. Pray and sing together. Admit when you don't have all the answers.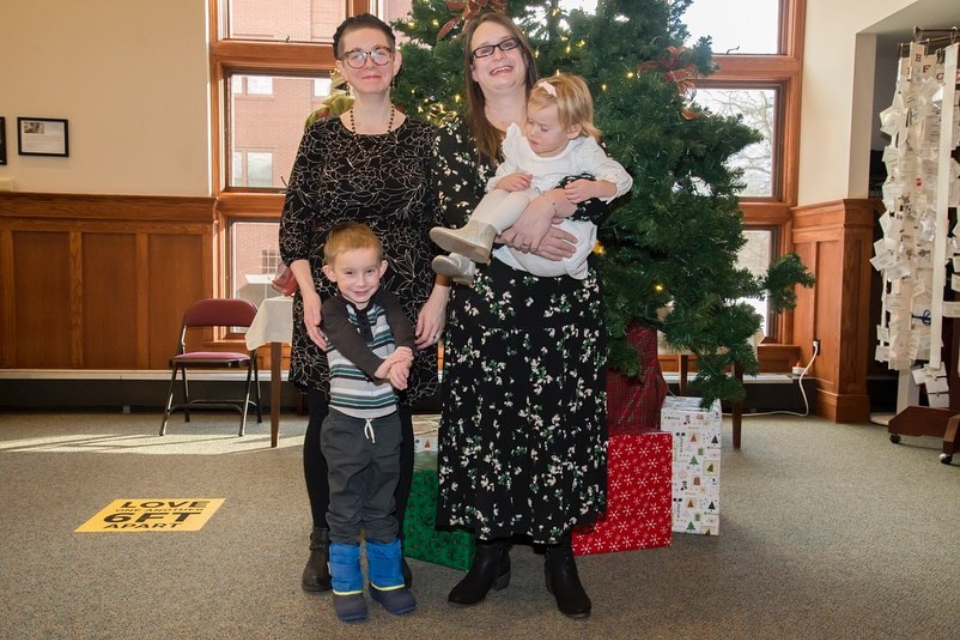 Rev. Kathy Pittenger, who equips children's ministries statewide for the Michigan Conference of The United Methodist Church, sums it up: "Spiritual formation offers kids a lifetime of being able to breathe."
Rev. Pittenger said that for a series of videos that help explain the value of early spiritual formation and why it's important to begin with simple steps as children explore ideas of faith and belief.
These videos are part of the Childhood Spiritual Formation Toolbox that launched recently to let parents know they aren't alone and that a faith community can help them navigate life's challenges. This toolbox was created by Central UMC in Traverse City, in collaboration with the Northern Waters District and the Michigan Conference.
Churches are encouraged to use these free resources in worship and educational settings and share them via social media. A downloadable social media kit has also been created for churches to use as they wish.
Click here to read more about the new Childhood Spiritual Formation Toolbox and how it hopes to encourage early spiritual formation and equip families like the Luceys for the journey of faith ahead.
Last Updated on April 11, 2023