Michigan disciples are transforming the world. Michigan Conference Communications introduces two new writers, who will assist in telling their stories.
Vibrant congregations. Volunteers in Mission. Bold leaders. Eager campers. Compassionate missionaries. Faith-filled students. Life givers. World changers. Peace makers. Justice seekers. All serving together in Michigan.
Those phrases all come to mind looking back over the past year of news coverage from across the Michigan Conference.
Many of those features have been written by Senior Editor-Writer Kay DeMoss, who will continue telling the stories of God's people in Michigan. Three writers have been assisting with the story telling over the past two years and now two new reporters will be on assignment by the Senior Editor.
Meet Diane Brown and Clayton Hardiman, two persons behind the bylines that will appear in this and future editions of MIconnect.
Diane Brown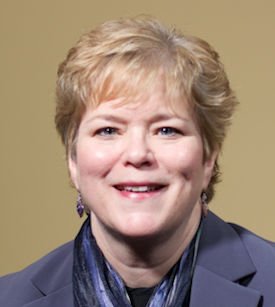 Diane Brown is a familiar face to those who attend Annual Conference in Michigan. Diane has coordinated legislation at both the Detroit and Michigan annual conferences for many years. Her career resume includes positions as a communications professional at the University of Michigan and First of America Bank. Diane holds a journalism degree from Central Michigan University and a masters in business administration from the University of Michigan.  
She lives in Ann Arbor and worships at Chelsea First United Methodist Church. Diane is an elected delegate to the 2019 and 2016 General Conferences as well as an alternate in 2012 and 2008. Diane makes her debut in MIconnect this week with the first of a four-part series on how delegates are preparing for the 2019 Special Session of General Conference.
Clayton Hardiman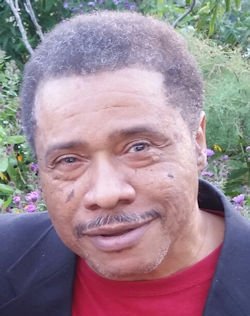 Readers of Mlive recognize this new Michigan Communication stringer. Clayton grew up in Grand Rapids, Michigan "in a home rich in laughter, faith and love." Before retiring, he worked four decades as a reporter, editor and columnist for The Muskegon Chronicle. Over the years, his work won numerous awards and appeared in the Poynter Institute's national anthology of Best Newspaper Writing. "I enjoy playing with language," Clayton says. "Language is like a playground. I am blessed because I have the opportunity to do something that makes a difference." 
Clayton's interests include jazz, history, literature and issues of peace and justice. He currently is working on a novel. Hardiman lives in Muskegon with his wife, Emma Jean. The couple raised three sons "to be productive, principled men." They have eight grandchildren. Clayton is a member of Muskegon Heights: Temple United Methodist Church. 
And become reacquainted with these three stringers, who have crafted MIconnect features on topics such as UM higher education, Native American ministries, UMW, clergy life and Michigan in mission.
John E. (Jack) Harnish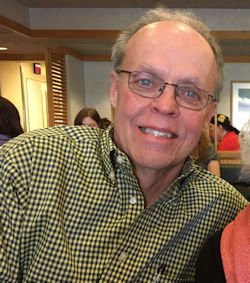 "I retired, from Birmingham 1st UMC in 2013, after 43 years of active ministry, mostly in the Detroit Conference. I graduated from Asbury College and Asbury Theological Seminary then received the Doctor of Divinity degree from Garrett-Evangelical Theological Seminary. For seven years I was the Associate General Secretary of the General Board of Higher Education and Ministry, in charge of the Division of Ordained Ministry. Currently I am a Trustee at Adrian College.
I write a weekly blog 'Monday Memo' and a bi-monthly column in the Record Patriot Newspaper. Judy and I have two sons and three grandchildren, who all love to spend time in our home on Platte Lake in Benzie County."
Karin Orr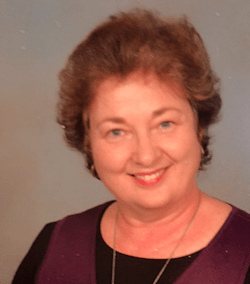 "I have wanted to be a writer since I was a kid trying to publish a neighborhood newspaper in Grandville. Hand-copying thwarted that early desire, but I did major in English at Albion College and teach writing at Grand Rapids Community College and Wayne State University. Teaching led to being a columnist for the Grand Rapids "Press, which, in turn, led to hosting a PBS television show, 'Good Thyme Cooking.'  
After a series of life-changing events, I entered seminary and became an ordained elder. Now retired and living at Clark on Keller Lake, I still find writing helps me make sense of experiences and clarify beliefs."
Paul Donelson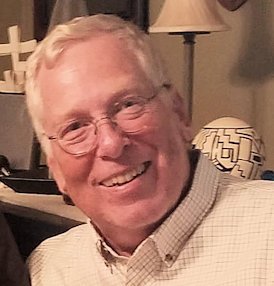 "I grew up in Flint, attending Court Street UMC, graduated from Eastern Michigan University in 1972, and Wesley Theological Seminary in 1975. I served parishes in Maryland, Iowa, and Michigan (in both West Michigan and Detroit conferences) until retirement in 2015.
"Home is outside of Detour Village in the Upper Peninsula, with wife, Linda, and six-pound one-eyed black poodle named Hawkeye. My interests include writing poetry, composing hymns, photography, and music." (Editor's note … with stated interests as diverse as Bach and the Grateful Dead, it is likely Paul's compositions are quite creative.)
                                                                                                                                                                                                                                                       
Story ideas are channeled through Senior Content Editor, Kay DeMoss. Contact her at [email protected].
The Michigan Conference Communications Team is ready to move forward into a new year publishing glad tidings of Michigan disciples transforming the world.
Last Updated on September 21, 2022