What does hospitality look like in the great outdoors? It looks like water balloons, kayaks, cozy cabins, and a warm welcome from LLCC Director Neil Haney.
KAY DEMOSS
Senior Content Editor
A loon calls from the surface of the lake. An eagle drops onto a limb of the tree outside his office window. And the new Executive Director of Lake Louise Christian Community looks up and thanks God.
Neil Haney grew up in Manton, MI, but he has spent the last five years up north in the mitten. What drew Neil to Boyne Falls? His degree in hospitality management from Ferris State University and a love for camping.
Neil began his time at Lake Louise Christian Community (LLCC) in 2014 in the camp kitchen. After serving as the Director of Food Services, he began work in 2017 as the Director of Camping and Retreat Ministries. Then in February of this year, the LLCC Board of Trustees appointed Haney to the position of Executive Director. He rose to the top of the list of 15 persons, from Washington to Pennsylvania, who applied for the post.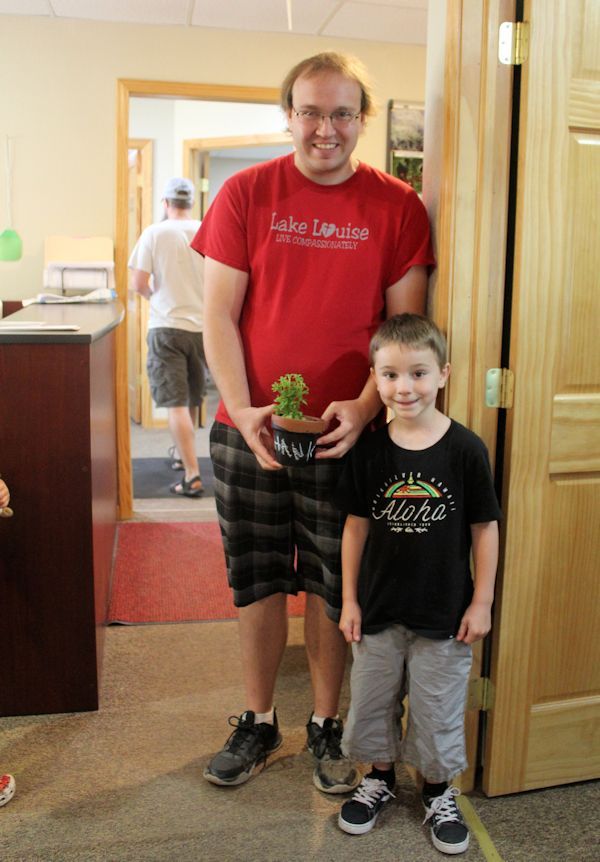 Getting ready
When asked what life experiences prepared him for this role, Haney cites what he learned at university. "My bachelor's in hotel management from FSU is a big piece. They since have changed the title to hospitality management." He also notes, "I've been a United Methodist since birth. I have been going to Annual Conference since I was in high school! The connectionalism learned from being a lifelong Methodist has proved very beneficial."
Of course, his faith formation included camp. "I was a camper at Pentwater for Elementary and Middle School Camp," Neil recalls. "I always looked forward to that one special week of the year." He remembers highlights of those weeks at Lake Michigan Camp. "Going back year after year and seeing the same familiar faces and places was a calming and heartwarming time for me. I loved sleeping in the tents, hiking up the dunes to go the the beach, and the evening fires."
And another big piece of his faith formation and leadership development took place in Big Rapids Wesley House at Ferris State. In his junior year, Haney became vice president of the Student Leadership Team. This was at a time when there was no full-time director at the Wesley Foundation. "The activities were very student dependent," Haney explains. "The spring break mission trip and fundraising were all being planned by the students." He was then part of the interview team that hired the Rev. Devon Herrell as director the following spring. During his senior year, he advanced to the Student Leadership Team president, working hand in hand with the new director. After graduation in 2015, Haney joined the Ferris Wesley Leadership Board, where he still serves as co-treasurer. "Those experiences really made a difference in my life," he says.
Cottage Council President Leslie Helwig noted in her introduction of the new executive director, "Neil appreciates the multifaceted nature of the Lake Louise Christian Community. We are unique in having a cottager community, a forestry business, and a lake with a dynamic ecology alongside our camp. Neil is well prepared and eager to immerse himself in the operations and leadership of each aspect of LLCC."
On the job
Christian camping began at Thumb Lake (known to church folks as Lake Louise) in 1935 after the Horner family gifted 5,500 acres of property to the Methodists. "The Horners and their pastor, the Rev. Stanley Niles, envisioned a youth camp and cottage sites for clergy families surrounding the lake." LLCC is a 501(c)3. The Detroit and West Michigan Conferences used Lake Louise to facilitate many of their camping programs through 2006. Since then, the Lake Louise staff has worked with dedicated volunteer deans and counselors to offer vibrant Christian camping experiences. It is recognized as an affiliate camp of The Michigan Conference. More history can be found on the LLCC website.
Neil Haney has now entered that historical picture as another in a long line of gifted administrators. "I see it as essentially three jobs rolled into one," Haney remarks. "One aspect is the cottager community. I deal with lease transactions and communications with cottagers." The 2021 Directory lists 124 cottages. "I also drive around the lake to spot trees on roofs or broken windows."
"It's kind of a new age of camping. We must navigate the waters of newness with creative recruiting and emphasis on the importance of camping. That is our biggest struggle. ~ Neil Haney
He describes the second aspect of his role as coordinator of summer camps. "At present, I am in the process of hiring someone for my former position of Director of Camping and Retreat Ministries," he says. "That is the boots on the ground person dealing with the volunteers working with the campers. I now serve as the administrator behind the scenes person dealing with legal issues, licensing, paperwork, and making sure we are compliant with regulations."
Head of staff is what comprises the third aspect of day-to-day operations. "It's the true executive director role of organizing and coordinating staff. We have five year-round, full-time employees. As summer ramps up, we bring in part-time summer workers."
Yes, summer IS coming at Lake Louise. Like most Christian camps around the state, LLCC suspended operations in 2020 because of the pandemic. This year, the plan is to move forward with 50% capacity. "We are evaluating the CDC's guidelines as they keep coming out," Haney says. "We are encouraged with the science and the news that vaccines are safe for 12-16 year-olds." COVID information is available on the LLCC website. The website also lists seven weeks of residential camps and eight weeks of programmed activities from June through August. The summer schedule starts with Camp Beloved, June 20-26, and ends with Clergy Family Camp on August 8-13. The retreat season will begin on August 15, 2021.
Struggles and hopes
Neil Haney has concerns and hopes as he begins his time as executive director. "I really see two big challenges," he reflects. "First is the recruitment of campers. Camping, as a whole, is not what it used to be. Summer is packed with other things, and many parents don't see the relevance of church camp. The mindset is more, 'I want my kid to be the next NFL star.'" In addition to recruitment struggles as Christian summer camps seem "on the back burner for so many families," Haney adds, "The United Methodist Church itself is losing membership." He continues, "Churches have a harder and harder time filling pews. So, we have a harder time recruiting campers. We have to get more creative."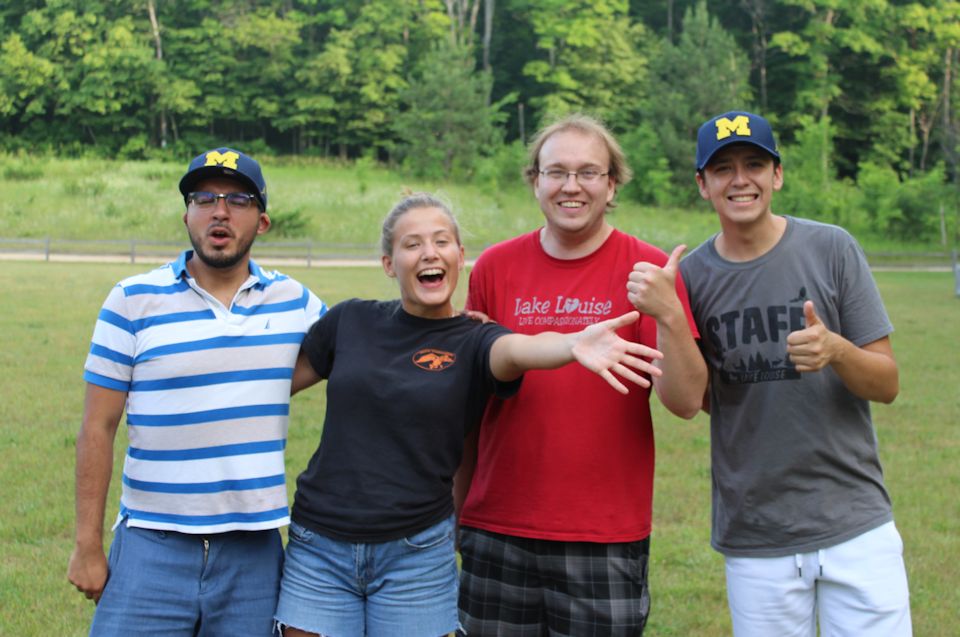 Summer staffing is what Haney views as the second big challenge facing the executive director. "Working at camp used to be a great summer job," he states. "Now McDonald's in Gaylord pays $13 an hour. We can't come close to that." The difficulty with staffing is related to the first challenge he described. "With fewer and fewer people recognizing the relevance of camping, it is harder to convince college students to work at a place like Lake Louise. They are doing internships related to their fields." He adds, "We help our staff with resumes focusing on the skills they learned at camp. We teach them not to simply write, "I worked at summer camp."
There are dreams among the challenges, too. "What gets me excited every morning is looking forward to a camp where every bed is full, and everybody is having a great time. I want happy campers to go home with deeper faith. That's my biggest dream!" Neil says.
His second hope is for more summer camp experiences translating into campers returning during the retreat season. "If campers can go back home and say to friends and families, 'It was fun during the summer! Let's go up in the middle of winter!' that would be great." Like a true follower of John Wesley, Haney believes relationship-building and connectionalism are key. "The more people here, the happier I am!"
Invitation to the lakeshore
What gifts does Lake Louise offer to United Methodists in Michigan? "We have been around since 1934. We are not going anywhere anytime soon!" Haney exclaims. "You can start your children in Teddy Bear Camp, and they will be able to go all the way through to high school camps. They can do 13 years here, and we are ready and planning for that." Haney sees long-term sustainability as a huge asset.
Being a facility with winterized accommodations is another plus. "Don't just think of Lake Louise as a summer camp. We are a year-round destination."
And who can argue with the beauty of God's creation? Improvements have recently been made to the waterfront. Haney says, "To me, just being able to go to the lakeside or go out kayaking is awesome. On the water, you can look around and see God in so many places." He invites others to come and walk the Prayer Trail to "experience God in the calmness," interrupted only by the sound of loons.
He learned about hospitality on a university campus. Now Neil Haney practices hospitality in a forest where hundreds have come to Christ over 86 years. "I am excited about the future of Lake Louise and look forward to meeting new people. I would love to see you," he concludes.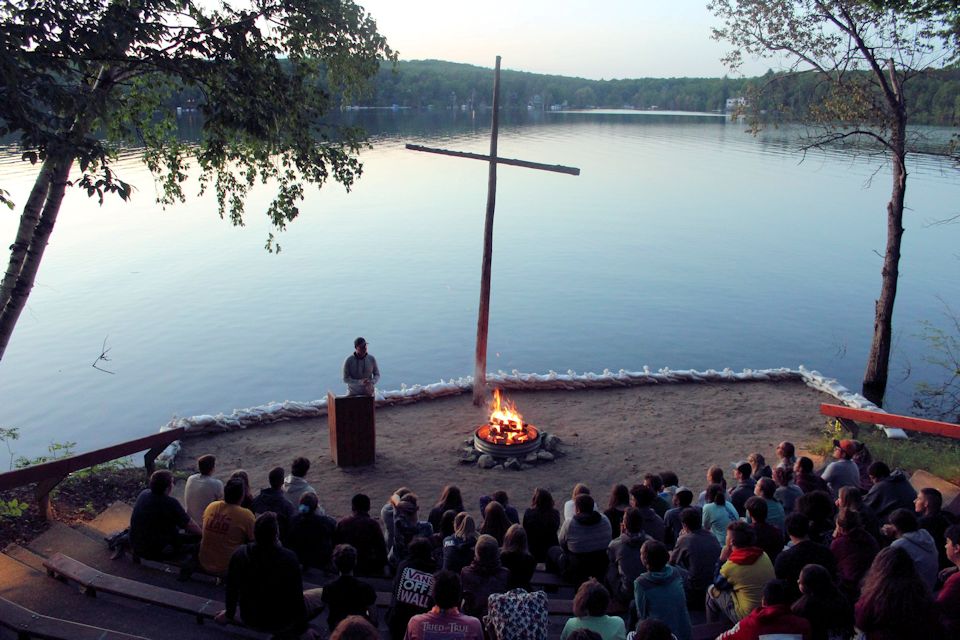 Last Updated on January 10, 2023