Five UMCOR-trained Case Managers are on the job in mid-Michigan, helping persons whose lives were broken by  flooding in May. One calls it, "God work," and you, too, can help.
KAY DEMOSS
Senior Content Editor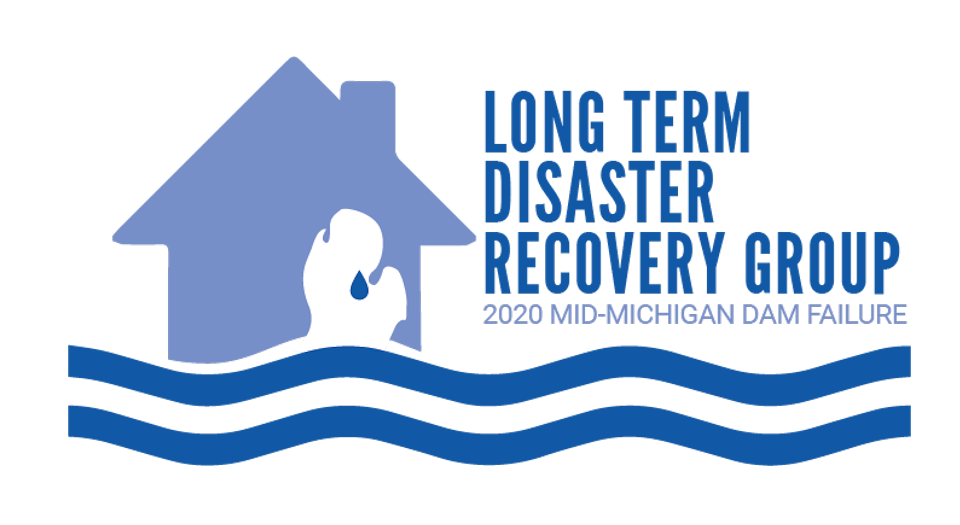 August 19, 2020 | LANSING — Today is World Humanitarian Day and UMCOR asks this question, "What is the one thing that never changes after every disaster?" Their answer is, "The Power of You." 
Today, "The Power of You" is being asserted in the corner of the world occupied by The Michigan Conference of The United Methodist Church. The humanitarian effort at hand is flood recovery with the state's residents whose lives were devastated three months ago to this day.
On May 19, 2020, storms raged, dams burst, and thousands were evacuated in an area that stretches across three counties. State, local, and church leaders immediately began relief efforts. The United Methodist Committee on Relief provided a $10,000 solidarity grant at the outset.
Since that time, key personnel have been hired who will walk alongside clients as they journey toward a "new normal." Five case managers are on the job, funded by UMCOR ($100,000), The Midland Area Community Foundation ($100,000), and Saginaw Community Foundation ($50,000). Before their first calls were made to clients, UMCOR trained all five case managers in best practices.
The Midland Community Foundation is also funding a construction manager, and United Way of Midland has employed a volunteer manager. Additional dollars for rebuild and recovery are coming from a variety of sources, including United Ways, the community foundations, corporate and business donations, faith-based groups, and churches, as well as non-profits.
Dollars are a critical part of this work, but every disaster recovery effort needs a heart. Michigan Conference Disaster Recovery Ministries, led by Nancy Money, is functioning at the center of this critical operation. The Rev. Paul Perez, Associate Director of Mission and Ministry, comments. "This is the largest disaster case management project the conference has undertaken. We are the primary organization overseeing case management for the entire three-county area." Perez added, "These communities have turned to The Michigan Conference as a trusted partner in their long-term recovery." Indeed, the relationship is expected to continue over the next 18 months.
Case managers share
One of the case managers working in Midland, Anne Wortley, is a seasoned veteran of the 2017 flood. Wortley remarks, "There are a lot more households affected this year. In 2017, about 2,000 families completed the survey from the Emergency Manager stating they received damage to their home. This year, about 4,000 households reported damage." She adds that the severity of damage is much worse. "We have visited several Midland County homes where the entire main floor has been gutted. In some instances, households had up to seven feet of water across their main living area."
Wortley celebrates the fact that, as in 2017, there were no fatalities in 2020. "This speaks volumes," she says, "of the Emergency Manager and the community to get critical information out that helped people evacuate to safe areas."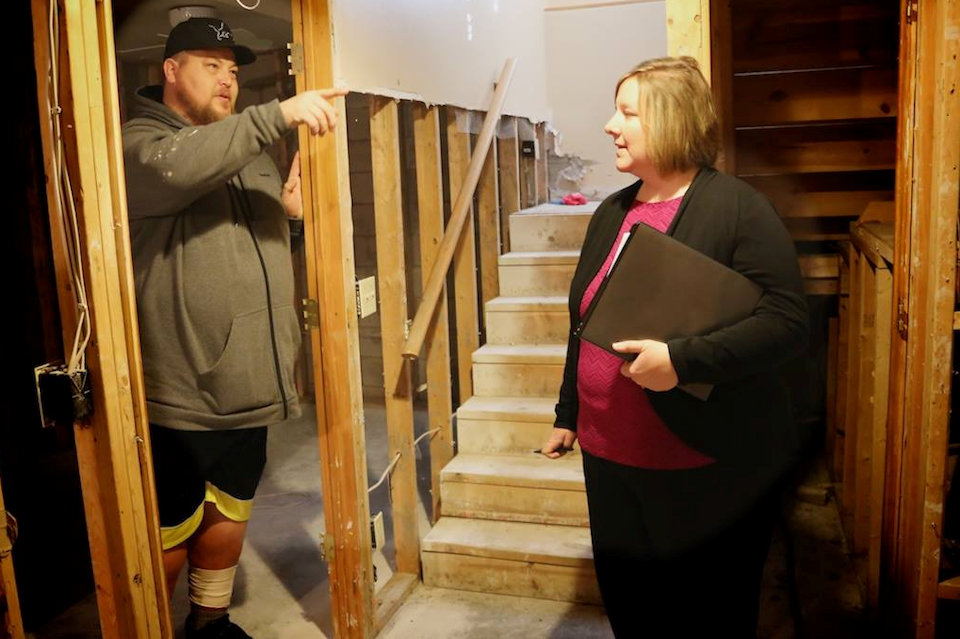 COVID-19 complicates the efforts this year. Wortley reports, "We are taking extra precautions. We wear face masks to each home visit as we access the damage and get an idea of the losses endured.  After the initial home visit, we'll do contacts through phone, email, or facetime, as opposed to additional home visits with the same household." Nevertheless, with a health disaster piled on a natural disaster, "People appreciate our time as we listen to their story and assess the damage."
Felecia Rose-Barry, UMCOR Case Manager for Saginaw County, says, "The clients I have served thus far are grateful to have someone help navigate through the several layers of recovery, even if it's just providing a 1-800 number to a federal agency." She was grateful for the advanced training. "It was well organized. I was empowered from Day One to be the best disaster case manager possible. I have worked with plenty of non-profits, and most were not as well structured as UMCOR." Rose-Barry feels well prepared and hopeful. "I am working for experts with plenty of field-tested strategies. I know I can trust what I was taught and that the UMCOR model will lead my clients and me to successful recoveries."
Becca Marcott, who has participated in relief efforts after hurricanes Sandy and Harvey, notes, "I got to see how disaster relief happens in huge devastation." Marcott is now assigned to assist clients in Sanford. "The need is so great," she says. "People are grieving and need emotional support right now." She states, "just being there for people will be the majority of how my days will go." Like Wortley, Marcott indicates her role is made more difficult by COVID-19. "If I can do things virtually, I do. We are serving those in a vulnerable population, who somethings don't have the means to do things online. One of my clients is living in a camper, and others are couch-surfing from place to place. So, you have to figure out ways to make it work. I try my best to respect people and meet them where they are."
Marcott emphasizes that everything is client-focused. "Case managers want the clients to take control and lead their recovery. We don't tell them what to do or make promises. But we inform them of resources." She explains that the case managers "bring to the funding table" those who need assistance to rebuild their property and their lives. "What I find most satisfying is advocating for people, some of whom don't have anyone at all. It is satisfying to bring some joy into their darkness." Marcott goes on, "I feel like this is God's work. God meets us where we are and doesn't judge and provides hope. That's what case managers are doing in a tough situation."
Superintendent reflects
When the flooding occurred mid-May, the Central Bay District was in transition. The Rev. John Kasper was about to enter the office of Superintendent. He and others were with Nancy Money on the scene in mid-June to learn about the plan for long-term recovery. "It's amazing how much chaos can be created in such a short amount of time," Kasper observes. "While there was no loss of life associated with the flooding, there was an interruption of life and livelihood. Homes, businesses, parks, community centers, churches, resources were suddenly destroyed, damaged, and literally and figuratively washed away." Then he adds, "It's equally amazing how quickly God's people stepped into the chaos to bring a sense of hope, love, and help."
Kasper believes every church in the Central Bay District has "stepped up in some way to make a difference." Some served as drop-off points for cleaning buckets. Others hosted relief teams and fed volunteers. Congregations helped members and neighbors clean-up. "In the midst of the chaos of Covid19 pandemic and having to do and be church differently, the church saw the need and came together for the people of the Great Lakes Bay Region affected by the flooding," Kasper says.
The superintendent shares a reminder that the chaos remains for many. "Their homes are no more, their jobs are gone, their business is striving to find a new way to be conducted, their parks and community centers need to be rebuilt. It would be easy for the church to forget." Kasper encourages individuals and churches to stay focused for the long haul, following the lead of the Conference Disaster Recovery team. "Out of the 'ashes' or should we say, 'floodwaters,' rises the realization of the need for a District Disaster Response Team." Such a team is "now in its beginning stages." Stay tuned
The power of you
Case managers continue with their work. Anne Wortley says, "We are in the process of getting volunteers to accompany the case managers on home visits. Skilled volunteers will soon be needed for the home rebuilds."
Coordination is needed to stretch dollars, time, and energy for maximum effect. So, what can individuals and churches do to be good stewards of all the available resources? Nancy Money encourages interested persons and teams to contact her at 517-347-4030 x 4082 or 517-420-8221 (cell); email [email protected]. Nancy will put persons in touch with the appropriate volunteer manager for each community or where the greatest need is.
Dan O'Malley, Conference Disaster Response Coordinator, partners with Nancy. He suggests that each church and volunteer complete a Skills Assessment form to communicate what tasks they can comfortably perform. Click here for the Connecting Neighbors Skills Assessment. O'Malley suggests, "filling this form out prior to making the offer to volunteer. Having this form completed will greatly help the Volunteer Coordinator in each county, as their needs will be both similar and different at the same time." Dan urges people to focus mainly on the skill sets for the Recovery Phase. He stresses that use of this form can help volunteers avoid "the dreaded referral shuffle." Mail completed forms to Nancy Money.
O'Malley says CDL-licensed drivers of flat-bed trucks and trailers will soon be needed. "Midland hosts the Central Rebuild Materials Warehouse where major quantities of donated materials are housed. Gladwin and Saginaw will have local warehouses that will draw from that central warehouse to stage materials near the point of use."  
There's added benefit to completing the form, according to O'Malley. "Churches who use the assessment will gain knowledge of the skill sets their members have. This will help them better prepare for the next event that will come again."  
Today is World Humanitarian Day. For 80 years, the United Methodist Committee on Relief has supported humanitarian efforts EVERY day. Michigan United Methodists have been answering the call as essential workers in UMCOR's response throughout that long time. Please continue to support their work in this state and around the globe.