When he and his wife, Flora, went through the doors into Central United Methodist Church in Detroit in January 2018, little did they know they would still live there three years later.

JOHN E. HARNISH
Michigan Conference Communications
"We won the election. Why am I still in here?" That was the question on the mind of Ded Rranxburgaj following the election of President Joe Biden. Ded and his wife Flora have been living in Detroit's Central United Methodist Church since they took sanctuary there three years ago. With the change in administration, he was hoping to leave the church and return to his life in the city. 
Ded is one of about 38 persons around the U.S. who are in similar situations. With the Biden administration's announcement of a 100-day freeze on deportations, many of those persons are beginning to move out of sanctuary with some hope for the future. However, Ded's situation is complicated by one factor. ICE labeled him a "fugitive," and it would not be safe for him to exit the church with that designation.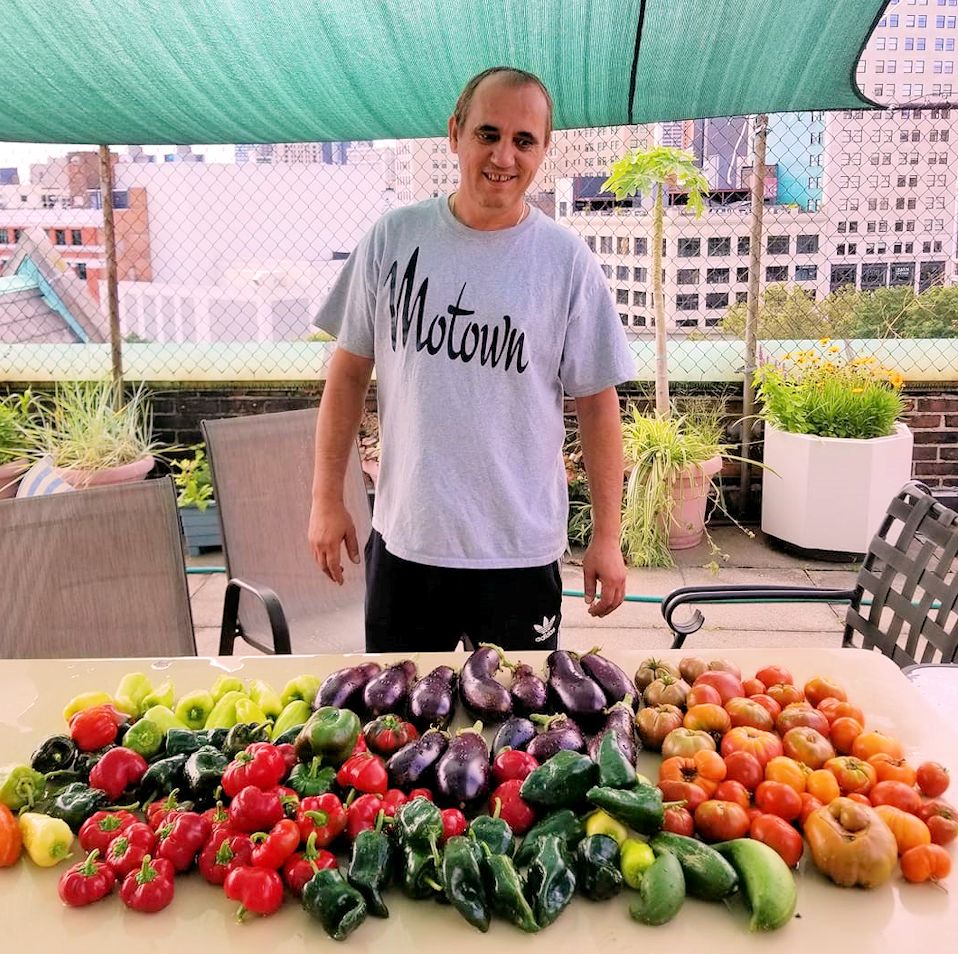 Rev. Jill Zundel, the pastor at Central UMC, says, "Regardless of the executive orders, ICE is still arresting people, and Ded has been high on their list."
In response to the question of how the family is handling this, Zundel admitted, "This has been a difficult year. With no in-person worship, the Rranxburgajs spend the weekends alone in the building, and because of COVID, they cannot invite visitors to their apartment. They feel very isolated." Central hired him to be a part-time janitor, giving him a purpose and helping to support him and his wife financially. But the social isolation has led to times of depression, and his wife, who has MS, has had a difficult time with the stress.
One a DACA recipient and the other a natural-born citizen, their two sons have moved out on their own. Lawrence, the eldest, graduated from U of M Dearborn with a major in business and finance. He is now married, and the younger son, Eric, is living with them. Therefore, Zundel says, "This big old building can be quite lonely."
According to a report in the Detroit Free Press, Michigan has one of the highest ICE arrest rates of immigrants in the nation, about twice as high as the national average. That creates a lot of uncertainty for immigrant communities in the state.
Originally from Albania, this family fled the oppression of communism, lived for a time in Europe and Canada before making it to the USA.  Ded worked a series of jobs supporting himself and his family and hopes to return to a productive life as soon as possible.
Still, there are some signs of hope. The University of Pennsylvania and the ACLU are trying to take Rranxburgaj's case to the Supreme Court. Lawyers for the family seek to make contact with persons in the Biden Administration. There is also the possibility that new legislation regarding immigration will affect the family's situation. Until then, they continue to stay at Central Church.
For Michigan United Methodists who are interested in getting involved, Zundel says, "Since we are paying him a salary, donations we receive are going into a fund to assist when they can move out. They left everything behind four years ago, so they have nothing. In the future, there will probably be an opportunity for a letter-writing campaign. And of course, they could use the concerted prayers of the Michigan Methodist family." Regarding immigrant ministries, many United Methodist congregations support JFON, "Justice for our Neighbors," which provides legal assistance for immigrant families. 
Central UMC has always opened its doors to the "tired, the poor, the huddled masses yearning to breath free." In welcoming the Rranxburgaj family, they are fulfilling the biblical mandate to welcome the alien and the stranger, living out the Gospel in our day. 
Last Updated on October 31, 2023