Deb Johnson was active at Wesley at CMU in Mt. Pleasant as a young adult. Today, a retired pastor, she serves as chair of the FSU Wesley Board in Big Rapids. She has received the Francis Asbury Award for her contributions to campus ministry.
GLENN M. WAGNER
Michigan Conference Communications
In any recipe, there are key ingredients. In baking bread, for example, if the baker omits the yeast, the resulting loaf will be flat and hard. In the recipe for growing mature disciples for Jesus Christ, the United Methodist Church has learned that vital ministry on college and university campuses is essential. Many church leaders point to their participation in campus ministry programs as an important factor in their faith formation and commitment to Christian service.
The United Methodist General Board of Higher Education and Ministry recognizes the vital importance of campus ministry. Each year, GBHEM presents the Francis Asbury Award to honor individuals who have made a significant contribution to fostering United Methodist ministries in higher education at the local, district, or annual conference level.
Francis Asbury (1745 – 1816) was one of the first two bishops of the Methodist Episcopal Church in America. During his 45 years in the colonies and the newly independent United States, Asbury devoted his life to ministry, traveling on horseback and by carriage thousands of miles to those living on the frontier. 
At least six schools in the United States, including Asbury Seminary and Asbury College in Wilmore, KY, have been named after Francis Asbury. Cokesbury, the United Methodist Publishing House, is named for Thomas Coke and Francis Asbury in tribute to their leadership for Methodism in America. Asbury, New Jersey is named in his honor. A statue in Washington, DC, remembers Francis Asbury.
But, likely, the Francis Asbury award given by the United Methodist General Board of Higher Education and Ministry to recognize persons devoted to growing disciples through leadership and service in effective campus ministry is the kind of enduring legacy he would genuinely embrace.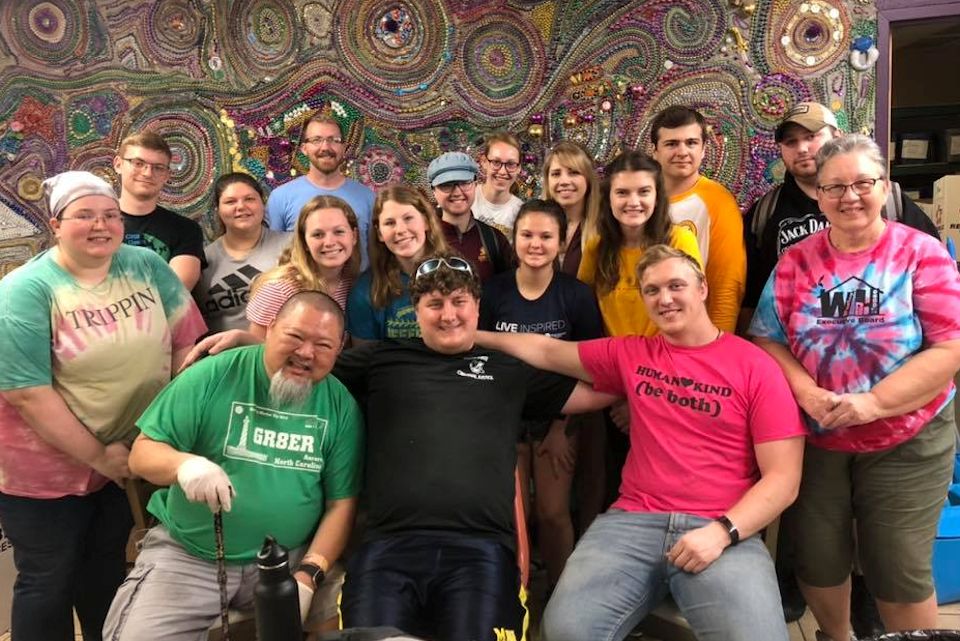 GBHEM announced ten Francis Asbury award winners for 2020-21. Among them was the Rev. Deb. Johnson, a retired pastor of The Michigan Conference. Deb acknowledges that an abiding love for campus ministry is in her DNA. She is the fifth of six children who grew up in South Community United Methodist Church near Cadillac, MI. Deb describes her home congregation as a vital smaller membership church that shares a pastor with Marion UMC. 
Deb noted that the children in her family all graduated from high school, attended Central Michigan University in Mount Pleasant, and were active participants in Central Michigan University's Wesley Foundation. Deb attended her first CMU Wesley Foundation meeting as a guest of one of her siblings when she was 13. When she attended CMU Wesley as a university student, Clint Galloway was then director of the campus ministry. 
Deb remembers meeting and valuing the friendship of Lynn Pier-Fitzgerald. Deb also appreciated the CMU Wesley influence of Rebecca Neal Niese, who was working with both Wesley and First UMC in Mt. Pleasant at the time. Lynn served in the Wesley Foundation at CMU as a US-2,  a two-year mission program of the United Methodist Church now called the "Global Mission Fellows" program, which offers Christian ministry internships across the country for qualifying adults. 
Inspired by Lynn's example, Deb served as a US-2 with the Wesley Foundation campus ministry at Iowa State University in Ames, IA, from 1975-77 following her graduation from Central Michigan University. In Iowa, Deb worked with Gary Putnam, the campus minister. She remembers life-changing mission trips with students each year to Kentucky and a fall trip to Colorado for camping and hiking. In addition, she and Gary helped plant the seeds to establish a new Koinonia, intentional-living Christian community at Iowa State.
After completing her US-2 experience, Deb received her Masters of Divinity Degree from Garrett-Evangelical Theological Seminary (G-ETS) in Evanston, IL. She gratefully recalls the positive mentoring of Garrett-Evangelical professors Rosemary Keller and Rosemary Reuther. Deb also valued working at G-ETS as an assistant to preaching Professor Ron Sleeth, which provided her the valuable opportunity to listen to and critique many student preachers.
Deb's ministry in West Michigan United Methodist congregations included an internship in Marshall during seminary followed by ministry appointments after graduation to congregations in Manton, Marne, Hudsonville, Lansing, and Sturgis.
During her service as a pastor, Deb continued to be involved in campus ministry. Members of the new church start at Hudsonville worked with the United Methodist campus ministry at nearby Grand Valley State University. At Lansing Asbury, Deb served on the Wesley Foundation Board at Michigan State University. During that time, Asbury UMC and MSU Wesley hired seminary students from GETS and METHESCO. This allowed the students to work and gain experience in both local church and campus ministries.
The Sturgis church was generous in its support for the building program for the Wesley Foundation Campus Ministry at Western Michigan University. Deb also served as a member of the Conference Board of Higher Education and Campus Ministry. She values the leadership that Lisa Batten continues to provide The Michigan Conference as the Conference Young Adult Initiatives Coordinator. Lisa was formerly the Wesley Foundation Director in Kalamazoo.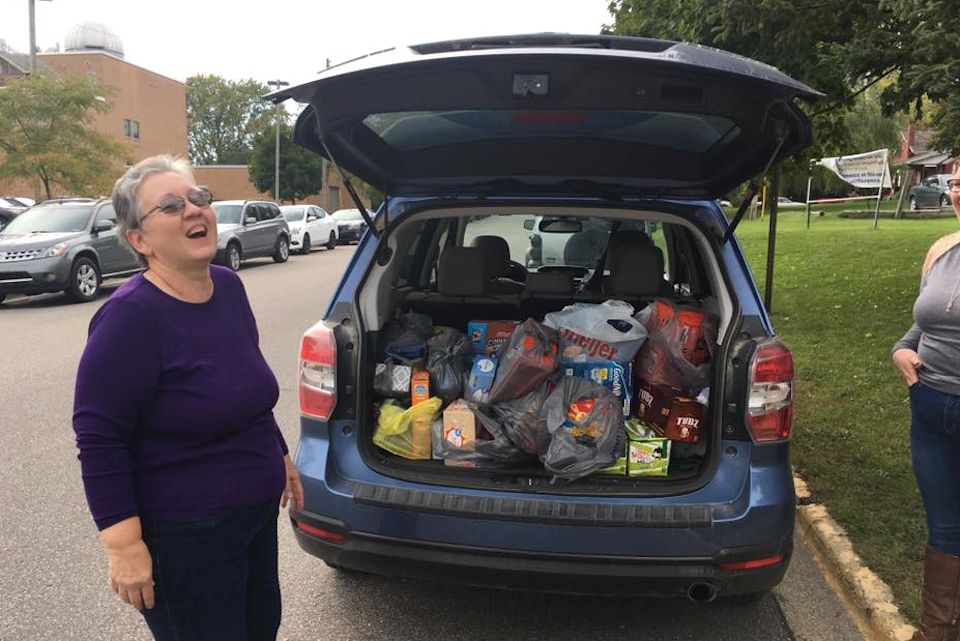 Deb retired from full-time ministry in 2014 and returned to northern Michigan. She has volunteered her time serving as the Chair of the Wesley Foundation Board at Ferris State University in Big Rapids. A good friend, the Rev. Devon Herrell, was then engaged as the Wesley Foundation Director. Kim Bos later succeeded devon as the Ferris Wesley Director. In 2014, Deb's nephew, Neil Haney, was the student president of this campus ministry organization and was part of the mission trip to North Carolina, where Deb served as the cook for the week.
The Ferris Wesley Foundation Board of Directors that she leads has adapted to the recent pandemic by meeting monthly via Zoom to conduct its business. Deb has also altered her church-going during the pandemic attending several online and outdoor services in the summer in Traverse City. In addition, she continues to preach at friends' churches, both online and in person. Deb acknowledges the disruption caused by the pandemic. She remembers how Ferris and CMU Wesley students were informed that the rest of their school year would be held online while on a spring break mission trip in Louisiana, providing clean-up and relief. Kim Bos did a wonderful job connecting with students during their times at home and then as they returned to campus. Deb and Kim are looking forward to returning to effective in-person ministry on-campus and future mission trips.
Francis Asbury once said, "My desire is to live more to God today than yesterday, and to be more holy this hour than the last." Asbury would be pleased to find others who are still living with his commitment to faithful living.
Thank you, Deb Johnson, for the ways you have helped campus ministry through your service and to all who continue to labor in this vital work to share Jesus' love with young people.