Lauren Norton grew up in Georgia and felt tugged by God as a college student. She has moved to Detroit for two years of service as a Global Mission Fellow.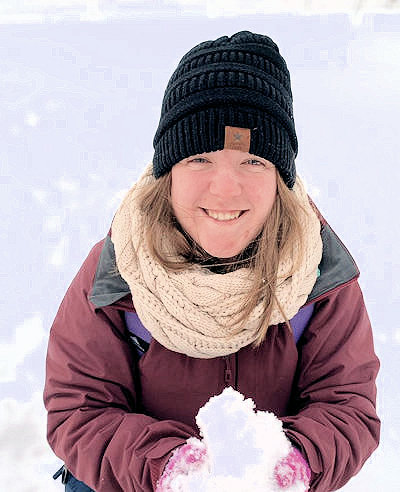 The Michigan Conference has been blessed over the years by the passion, energy, and commitment of young adult missionaries. At the present time, there are six Global Mission Fellows (US-2s) in ministry in Kalamazoo and Detroit.
The newcomer in the group is Lauren Norton. On January 15, 2020 she began her primary assignment as Outreach Coordinator for Motown Mission. Lauren will also serve at Motor City Wesley and Detroit Central UMC. "I am excited to be here in Michigan to serve alongside those in the community and to see how I can help in the city," she said.
Lauren was commissioned on Aug. 23, 2019 for a two-year term of service.
The Global Mission Fellows program takes young adults ages out of their home environments and places them in new contexts for mission experience and service. The program has a strong emphasis on faith and justice. Global Mission Fellows become active parts of their new local communities. They connect the church in mission across cultural and geographical boundaries. They grow in personal and social holiness and become strong young leaders working to build just communities in a peaceful world.
Lauren grew up in Georgia and is a member of Carrollton First United Methodist Church. She holds a Bachelor of Science degree in early childhood education from the University of West Georgia, Carrollton. Lauren will be assisting with children's and youth ministry at Detroit Central UMC.
Active in church since eighth grade, Lauren said, "My faith truly kicked off during my sophomore year of college. Becoming involved in a local church taught me that life was never meant to be about me. It is about serving others."
More about Lauren and her Michigan US-2 colleagues — Yeo Jin, Jinnia, Asti, Kathryn, and Emily — in upcoming features in mifaith.
"Through the Global Mission Fellows program, I will continue to serve with people to help make disciples as I grow as a disciple," says Lauren Norton. "I truly believe that my calling in life is to act justly, love mercy and walk humbly with God."
Perhaps you know a young person, age 20-30, who has the interest and the outlook to connect with and work alongside others in ways that can transform the world. Let them know about this opportunity to serve either in the U.S. or internationally.
Last Updated on September 20, 2022