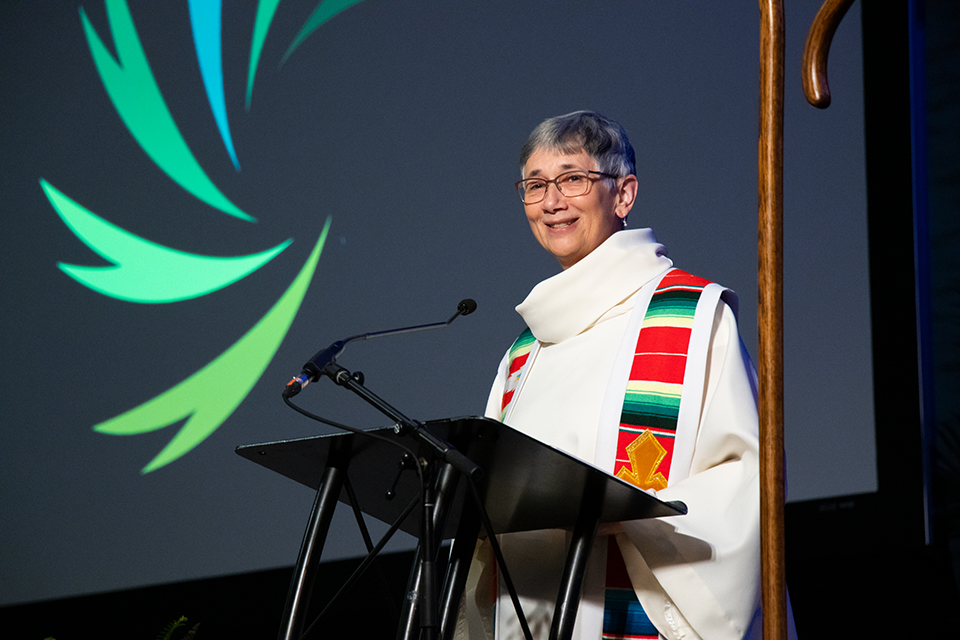 The Rev. Dr. Jennifer Browne writes a heartfelt thank-you note to The Michigan Conference for the spirit of maturity, forbearance, and kindness she witnessed during Annual Conference this year.
It was not the typical Service of Recognition, Commissioning, and Ordination held on June 8. But the celebration that took place at Troy Historic Village confirmed, we ARE yet alive.
The 2021 Service of Recognition, Commissioning and Ordination blended the traditional and the new as Bishop David Bard blessed 36 candidates for ministry on June 8 at Troy Historic Village.