Grand Rapids: First UMC embraces the beauty and wonder of art in its annual Celebration of Arts, which runs through June 20.
JAMES DEATON
Content Editor
For almost 50 years, First United Methodist Church of Grand Rapids has been celebrating the God-given creativity that we have been gifted in artistic expression through its Celebration of the Arts.
This annual art show has become one of the largest juried sacred art shows in the United States. Grand Rapids: First UMC invites Michiganders to experience over 100 pieces of original art in their open gallery, from Saturday, June 10, through Tuesday, June 20.

Grand Rapids: First hosts this exhibit as a way for people of all ages to enjoy the diverse gifts represented by local and regional artists. It features artists from throughout the Midwest in a variety of media, including oils, acrylic, watercolor, sculpture, fiber, photography, and more.
Celebration of the Arts features not only visual arts but also performing arts. On Sunday, June 18, local jazz and gospel artist Lisa Knight and her trio of musicians will be part of the church's 10 am worship service. Last Sunday, a New Orleans Mardi Gras-style group joined in worship.
Families with children are welcome. A self-guided scavenger hunt will engage children in the art and the gallery space. Church groups or retirement home groups are invited downtown to experience the exhibit in Grand Rapids: First's historic church building, built in 1916 and adorned with beautiful stained glass windows.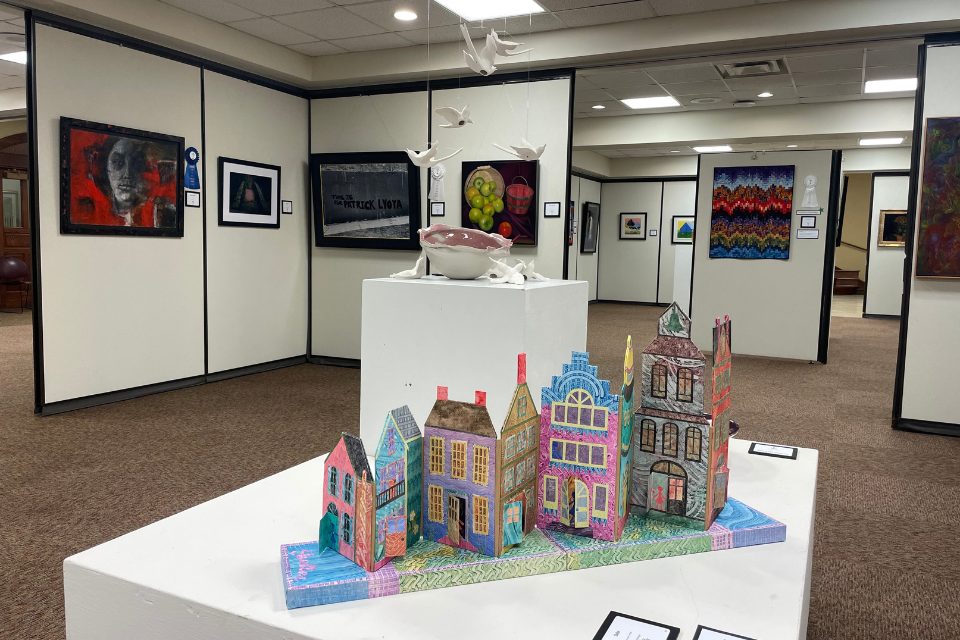 The art show is open to any work that expresses "a sacred or spiritual quality," according to the show's web page. That openness gives room for expression, which is mirrored in their mission statement as a congregation: "We seek to be a faith community that is inclusive and affirming of all people."
"All creativity is, to a certain degree, sacred," says Eric Strand, Director of Worship, Music, and the Arts. The Celebration of the Arts falls under his purview as staff member of Grand Rapids: First, but he has a host of volunteers assisting in the annual production of this exhibit.
Strand says they don't limit submissions based on religious affiliation. "We leave all the decisions to the juror. And it's just amazing the diversity of expression represented each year."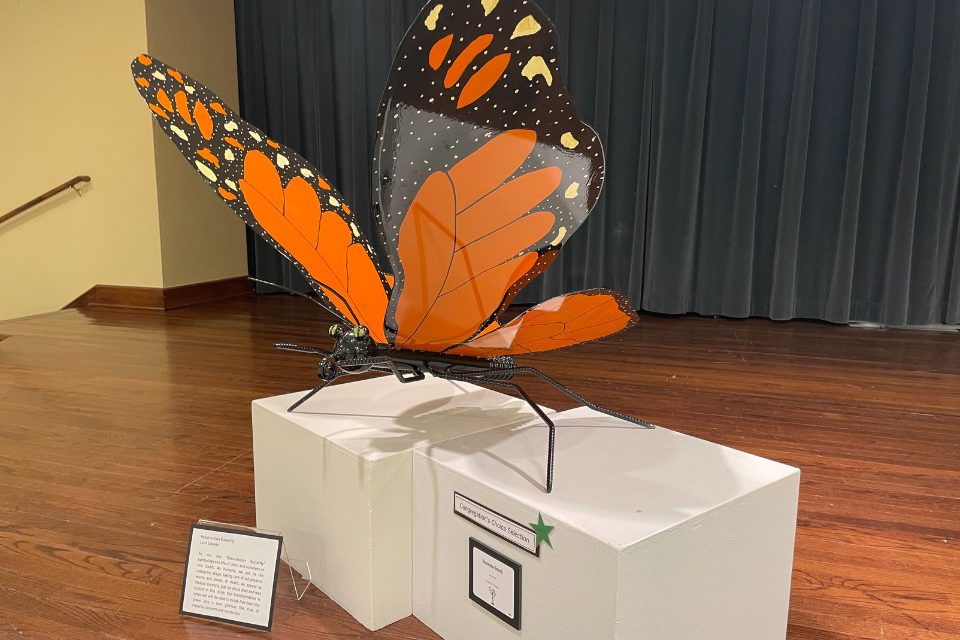 By experiencing the whole exhibit, people will understand better the power of and inspiration behind the artwork. Strand explains, "The whole is so much greater than the sum of individual pieces. As a show, it's quite impactful."
Each year, the art show committee chooses a juror to evaluate the submissions, select the final gallery pieces, and then choose the award winners, including the Social Justice prize, which was added a few years ago.
Courage was one of the guiding principles Traverse City-based artist Rufus Snoddy, this year's juror, followed as he judged entries. "Visual art," Snoddy said, "is a form of communication, and each piece that was entered into this show is a personal statement that the artist was willing to subject to scrutiny, not only by the critical eyes of the juror but the public as well."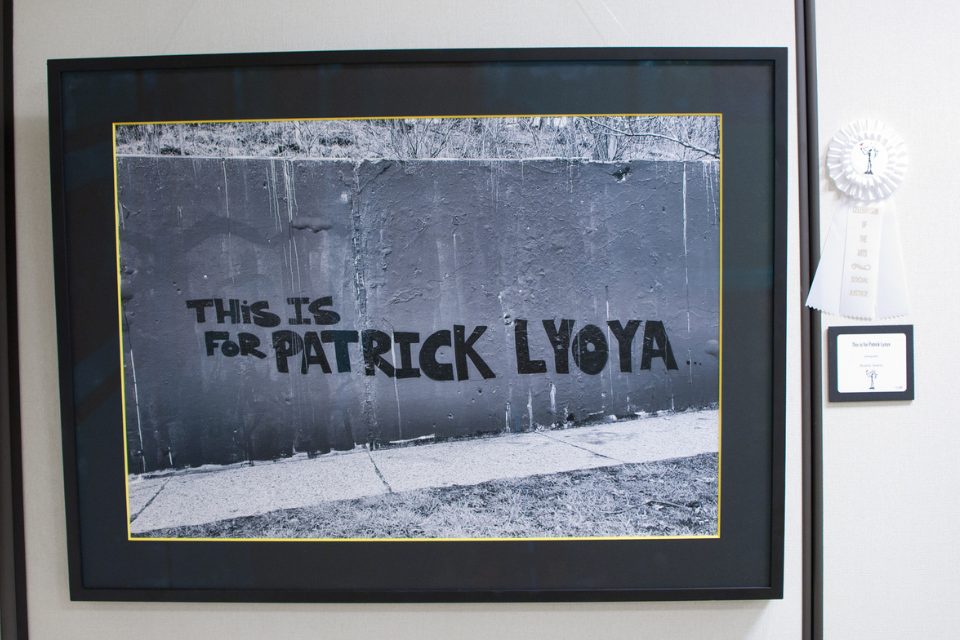 Richard and Marion DeVinney, along with a group of church members and artists, organized the first Celebration of Arts in 1972. Richard served as Grand Rapids: First's organist and music director on two occasions and died in 2013.
Marion is still involved in Celebration of Arts as the principal designer of the show. Once the juror selects the artwork, she and her team decide where it will be hung in the gallery.
Visual arts have contributed to the beauty of the worship and administrative spaces within Grand Rapids: First for many years.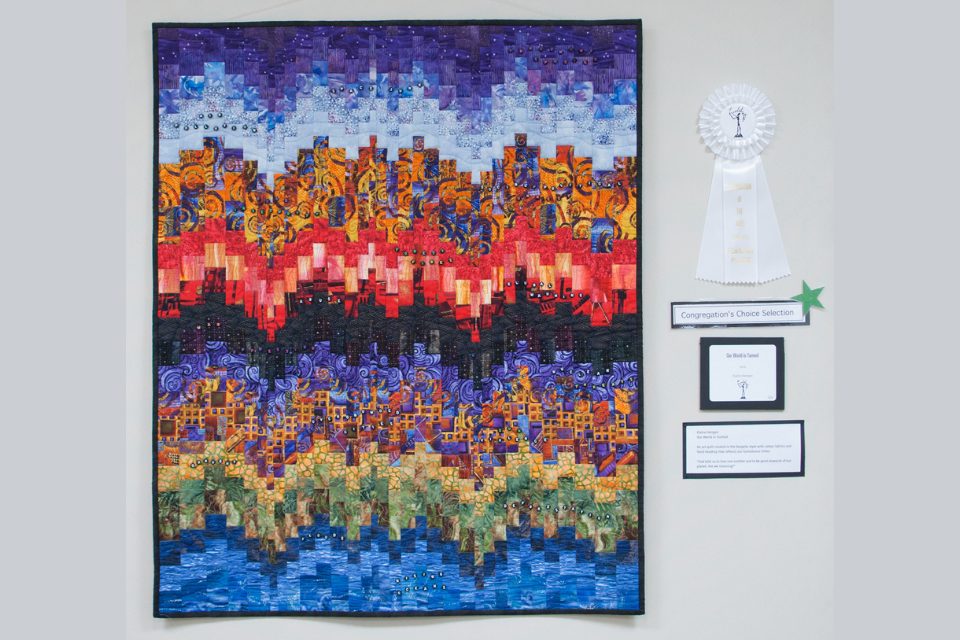 The church's stained glass windows are stunning, including the pastel Tiffany chancel windows depicting the Easter morning scene with the angels announcing Jesus' resurrection to the women.
The church has an extensive permanent collection of artwork, many of which are out on display on a rotating basis. Also, the church purchases at least one piece from the Celebration of Arts exhibit every year to be added to its permanent collection.
To see which pieces of sacred artwork received top honors this year, visit Grand Rapids: First's exhibit in person. The Celebration of Arts show runs through Tuesday, June 20. Visit the show's web page for gallery hours.
Last Updated on June 27, 2023