Still have questions?
If you have questions, or need assistance finding materials, or if you have a suggestion for a great resource to share please contact Dirk Elliott.
Roads to Vibrancy, works with members of local churches who want to see their church grow. There are multiple ways to get started. First, you can look at the different resources below, or your can discuss your interest in Church Vibrancy with your pastor and contact Director of Congregational Vibrancy and Leadership Development, Dirk Elliott to get started.
After the Church Vibrancy Team has spoken with you, there are a variety of possible roads you will be guided down. These roads may, or may not, include the following:
Is your church struggling to capture a vision for the future?
Does every year in ministry begin to look similar to the previous years?
Are you ready to do the hard work of transforming your culture?
Church Unique is a vital discernment process for congregational transformation. This process will guide your leadership to cast vision, capture culture, and create movement to make disciples of Jesus Christ!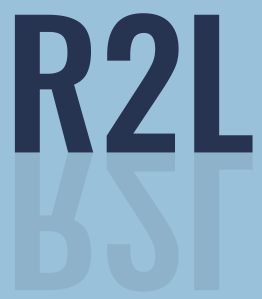 Are you Ready to launch an online campus?
Are you Ready to dedicate time and resources to online worship?
Are you Ready to Make new disciples?
Are you Ready to transform the world?
Join this VIDEO-BASED GROUP TRAINING AND COACHING with Cathy Townley (worship consultant) to START, REVITALIZE or RESTART a WORSHIP SERVICE in your building or online.
Is your structure bogging down decision making?
Is Missing and Vison leading the way forward?
Do you have too many committee meetings?
Are you doing intentional strategic ministry planning?
Simplified Accountable Leadership Structure is about streamlining congregational leadership structures for greater success. The structural shift places a priority on Mission and eliminates the need for multiple administrative meetings. The process includes a guide to planning a yearly retreat to set values, mission, vision, objectives, and goals.
Is your local church struggling with decline?
Would you consider your church stuck?
Do you need a starting point?
A Local Church Assessment could be your next step. When you enter this process assigned facilitators will work with your leadership team gather the data and information to help evaluate the ministry potential and vitality of your church. This discovery process may be requested by a local church, or a group of churches.
No matter how hard I try, I'm still dealing with the same issues in my ministry. Am I the problem? When people aren't getting along and misunderstandings are a common occurrence, doubts creep in about your ability to lead a congregation. Do you want to continue to feel this way?
Move away from fear and into faith so you can lead with confidence. When you enter into Creating a Culture of Renewal you'll be guided through three phases in your leadership transformation. Each is designed specifically to empower you to overcome the struggles you and your congregation are currently facing.
MISSION AND OUTREACH
MissionInsite -MissionInsite empowers churches with analytics and demographics to understand your community and your neighbors.

For instructions on how to register for MissionInsite download the application form

click here

.
Fresh Expressions - Fresh Expression is a form of church for our changing culture, established primarily for the benefit of those who are not yet part of any church. Fresh Expressions
Last Updated on November 1, 2023