The Michigan Conference is served by three coordinators of age-level ministries. Meet Lisa Batten, the leader of Young Adult Initiatives.
In July 2018, the Rev. Lisa Batten left her position as Director of the Wesley Foundation of Kalamazoo to begin a brand new leadership role on the Michigan Conference staff.
As Coordinator of Young Adult Initiatives, Lisa serves out of the Office of Connectional Ministries under the supervision of the Rev. Benton Heisler. Lisa can be reached at 269-491-1799 or [email protected].
In this next feature in our Profile in Leadership series, we learn more about the role and the person helping to call and equip young disciples of Jesus Christ. Meet the Rev. Lisa Baten, in her own words …  
Please share a little personal background. 
Originally from Southwest MI, I grew up on a large farm where I learned how to plant a garden, take care of pigs, chickens, rabbits, sheep and horses, and how to enjoy the outdoors. My mom immigrated from Germany in 1957 so my summer vacations were spent with grandparents in Bavaria where I learned about refugees and immigrants and to value different cultures. I wasn't raised in the church, as both of my parents had left the church of their childhoods. But I experienced a small, rural United Methodist Church because my mom's co-worker drove the church bus that picked me up for VBS and Sunday school for three years. I was also very close to my dad's sister and her family who encouraged my faith and call to ministry through their own witness. My parents taught me radical hospitality as we hosted extended family gatherings, neighborhood picnics, and often had extra people living with us for shorter or longer periods of time. Food was always a central theme to these gatherings, always delicious and in abundance. Mentors included a particular teacher, who encouraged and challenged me. I was also fortunate, as I began going to church as a young adult, to have three pastors who nurtured my faith and call to ministry, Rev. Alice Townley, Rev. Steve Small and his wife Karen, and Rev. Lyne Stull-Lipps.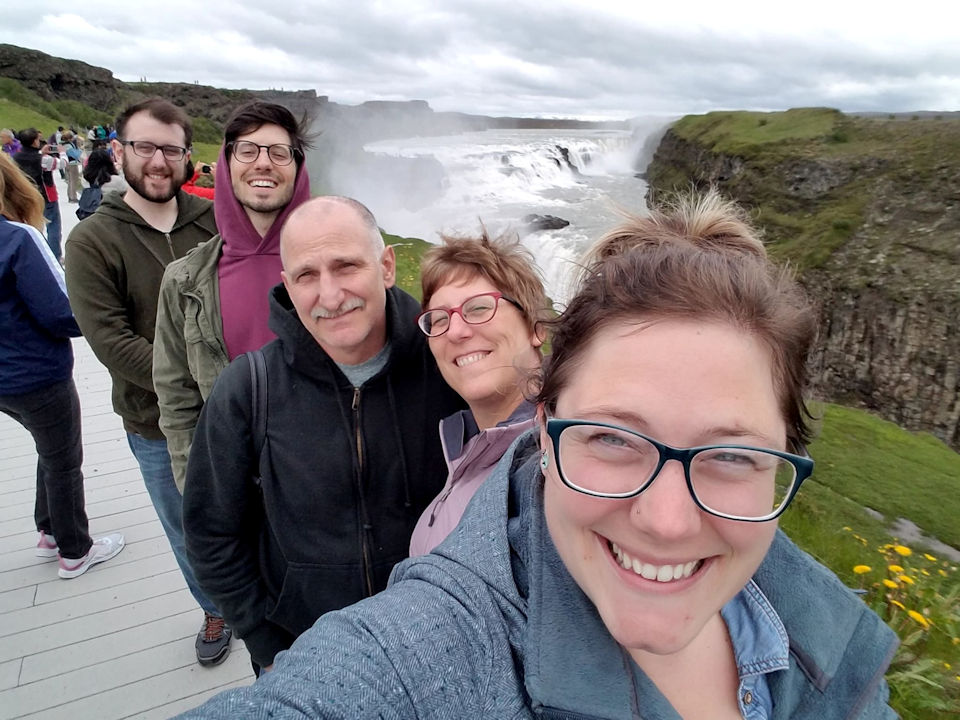 Where you've served and what lessons of leadership have you learned along the way?
I am a second career pastor, having served 2007-2018 at the Wesley Foundation of Kalamazoo as the Director and Campus Pastor. There I learned that God calls us each in a variety of ways for a variety of ministry. I haven't served in a local congregation and have not seen myself as the pastor of a local congregation. This might change but it might not. I also discovered that community organizing is a great model for ministry. At Wesley we build community every fall, and again (maybe to a lesser degree) each spring. We used the model of training up 8-12 leaders to recruit and nurture 8-12 peers. Each leader oversaw a particular ministry and asked others to join them in that work. Sort of like Jesus calling the 12 and then the 12 go out and tell the Good News.
It really does take a village.  During most of my ministry at Wesley, the board of directors was working on a building campaign, first a renovation of the old building then selling the building to the university and building a new ministry center. Each person who served on the board, alumni, local congregations, clergy and two District Superintendents all led, supported and championed this cause. 
I found that selfcare is vital. Working with young adults is a bit like drinking from a fire hose. Their energy is and ideas are amazing and exhausting! To keep up, I had a weekly selfcare practice, sometimes a silent day retreat, sometimes a massage. I also continued to walk and do yoga. Engaging in selfcare is also a great example for those we are in ministry with.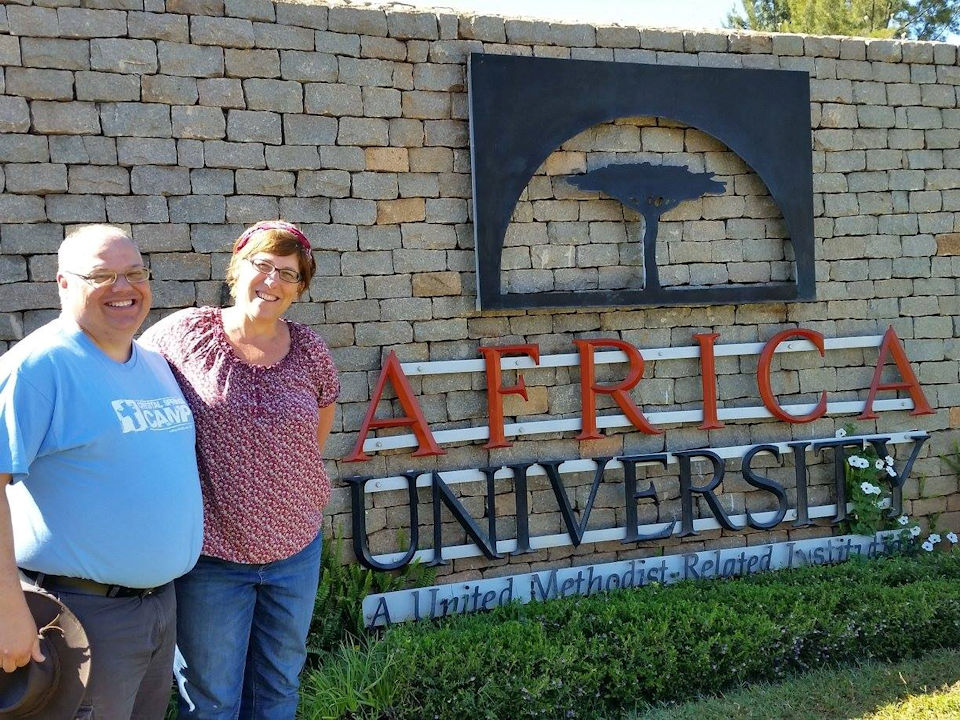 How would you describe your role on the Conference Staff?
I think about my new role in thirds. One third is relating to and resourcing Wesley Campus Ministries, including the Division of Higher Ed, connecting through the North Central Jurisdiction and General Church. One third oversees young adult intern programs including, EncounterMICall, Mission Intern, Global Mission Fellow-US2 as the Affiliate Coordinator. The final third relates to and resources local congregations who are doing or hoping to do ministry with young adults. 
Currently I am researching all of the young adult opportunities in our conference so that we can spread the word and also see where there are holes in the ministry we offer. 
What is your vision for the Michigan Conference, especially how your ministry fits into the big picture.
My hope is that we develop a culture in which young adults want to be part of the church, where their gifts and leadership is welcomed. I hope we create a culture of call for young adults to understand vocation. I hope we begin to understand that young adults have much to teach us about how to be church. 
What ministries will you nurture and what issues will you will address in 2019?
Regarding nurture, I will focus attention on intern programs, campus ministry, and local congregations ready to engage young adults. I will care for gaps where ministry could happen in the months ahead.
What is it that supports, guides, and excites you in your work?
I am nurtured by young adults. They are amazing, insightful, gifted people of God. Also, working with colleagues who love the church and know we can do better/be better. New ministry with new people excites me. I am guided by my own sense of call and vocation and by the vision to create a culture where young adults are valued.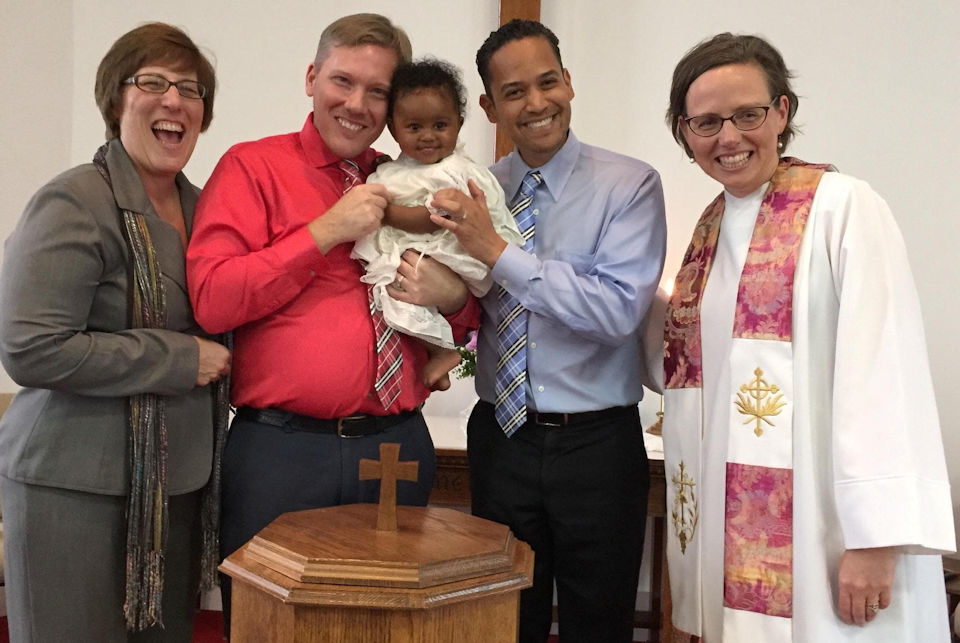 What are the challenges you face in your ministry?
The United Methodist Church has been in decline and young adults are "nones" or "dones," who have either not been part of the church,are not part of the church, or are done with the church. I am concerned the church has missed the opportunity to be relevant with this age group.
Where do you see God working in The Michigan Conference and The United Methodist Church?
I have not found another conference that is designating resources, staff and funding, to fully support ministry with young adults. I think God helped to birth the creativity to bring about this ministry. I also see God working through folks who love God, love the church, and want to follow God's vision.
Last Updated on September 20, 2022