Families often dread the frenetic race to Christmas. This new online resource keeps the focus on the coming of Christ.
Advent begins on Sunday, December 2nd. Churches will worship in special ways and host seasonal events.
But individuals and families have an opportunity to celebrate daily during Advent thanks to a joint project of the Rio Texas and Michigan conferences. 
#pictureAdvent is a free online resource for use at home. It includes a daily devotion and photo challenge, action challenge and reflection questions. The website also showcases other Advent resources, many of them free.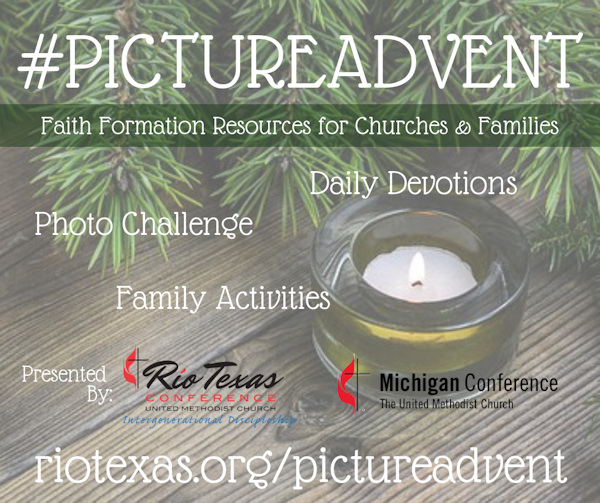 The aim is simple: "Let's be sure we don't rush through this special season straight to Christmas."
The project is in its fourth year. This year the Rev. Kathy Pittenger, Children's Ministry Coordinator for The Michigan Conference, joins the effort. She created the website, coordinated writers and prepared emails.
Take this opportunity to create new traditions and memories.
Learn more and subscribe at riotexas.org/pictureadvent.