Five members of the JFON – Michigan team arrived in Tijuana, Mexico on January 27 for a week of service with Otro Lado, a local organization assisting migrants.
JONQUIL BERTSCHI
Justice for Our Neighbors – Michigan
 "I run on love and anger," says our guide from a local legal services agency here in Tijuana, Mexico, where five staff members from Justice for Our Neighbors-Michigan are working the last week in January 2019. "Kids are dying, and no one in government cares," our guide added.
You have heard about the crisis at the border—and it truly is a humanitarian crisis. Unsanitary conditions, people fearful of persecution in their home countries and in Mexico, and just the miserable experience of waiting months to even be able to make a request for asylum—which is statistically unlikely to be successful.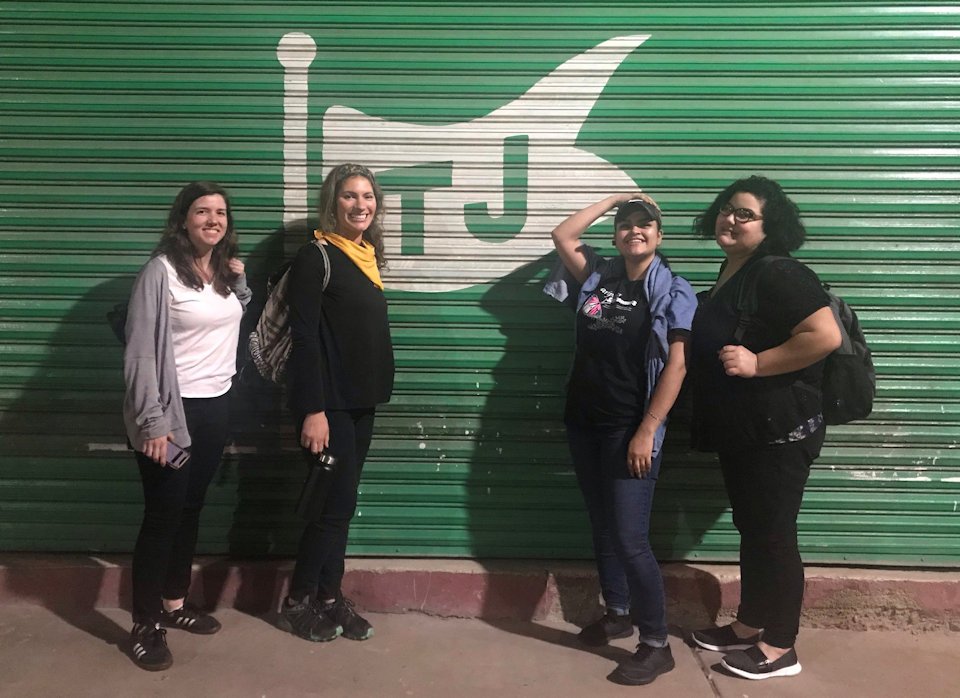 Justice for Our Neighbors-Michigan (JFON-MI) is here in Tijuana, Mexico to help asylum seekers navigate this process. The process is complicated, arbitrary, and often cruel. Those who are permitted entry at the border (only an average of 40 people are allowed to make their asylum claims each day) will often be detained in jails or highly restricted tent cities until their asylum case is heard, which could be years later.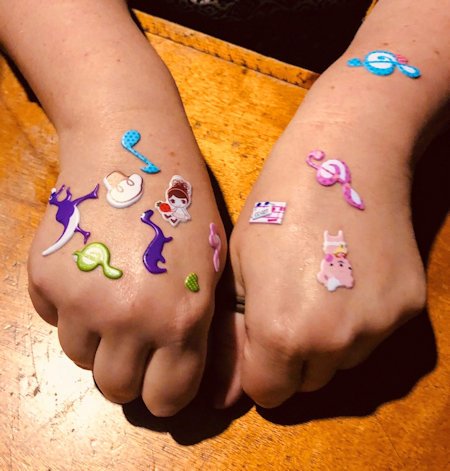 But we are here to assist. Our immigration attorneys are providing direct legal services to men, women, and children who are seeking safety. Other staff are coordinating the bustling legal clinic setting. I volunteered to assist in the children's play area where we entertained and cared for happy toddlers, preschool-aged boys who liked trucks and Jenga, artistic school-aged girls who drew us pictures of butterflies, a 12-year-old boy who wanted to be someplace else, and a nine-month-old infant whose two teeth were starting to poke through his gums. These children are like children in the US. They just want their families to be safe. 
We anticipate a challenging but rewarding week of service. You can follow our journey by "liking" us on Facebook. This trip was made possible thanks to generous support from the  Board of Justice of The Michigan Conference which covered a large portion of our travel expenses. 
Justice for Our Neighbors-Michigan (JFON-MI) is a ministry of the United Methodist Church that provides free, high-quality legal services to immigrants who otherwise would be unable to afford these services. Learn more at www.jfonmi.org.
————————————————————————————————————————————–
The Michigan Conference Board of Justice provides this additional material for informed action …
LEARN
GIVE
Give online to UMCOR Global Migration. This UMCOR fund addresses the global refugee migration crisis through grants. UMCOR staff are currently partnering with United Methodists congregations, ministries, and organizations in communities on both sides of the U.S. and Mexico border.
Mail a check to UMCOR Global Migration. If you are sending funds in 2018, please make your check out to either the Detroit Conference or West Michigan Conference with Global Migration in the memo. If you are sending funds in 2019, make your check out to the Michigan Conference. Please mail all checks to: Treasury, Administrative Services & Benefits, 1161 East Clark Rd, Suite 212, DeWitt, MI 48820.
Give online to JFON – Michigan or mail a check to Justice for Our Neighbors, 2000 West 13 Mile Road, Beverly Hills, MI 48025
ACT
Contact the Michigan Senators and your Representative to advocate humane and just treatment of asylum seekers at the southern border. Say something like: "My name is (YOUR NAME). I am live in (YOUR HOMETOWN). I am a United Methodist. I am calling to tell (SENATOR OR REPRESENTATIVE) I support humane and just treatment of people who are seeking asylum in the U.S.A., especially those at the southern border."
You may phone the U.S. Capitol Switchboard at (202) 224-3121. A switchboard operator will connect you directly with the Senate or Representative office you request.
Last Updated on December 8, 2023