The first in a series of stories featuring the work of JFON – MI (Justice For Our Neighbors – Michigan) and their clinics in Detroit, Dearborn, Grand Rapids, Traverse City, Kalamazoo, and Ypsilanti.

KAY DEMOSS
Senior Content Editor
[The Flight into Egypt]
Now when they had departed, behold, an angel of the Lord appeared to Joseph in a dream, saying, "Arise, take the young Child and His mother, flee to Egypt, and stay there until I bring you word; for Herod will seek the young Child to destroy Him."
~ Matthew 2:13 NKJV
When most persons hear the word, "flight," they think of airports and jet planes. Or maybe they envision birds making their seasonal migration to warmer climes.
Flight. Migration. What most people don't immediately think about are men, women, and children who today, like the Holy Family in Matthew's gospel, have taken flight, migrating from home to a strange land at risk of their lives.
The staff and volunteers of Justice For Our Neighbors – Michigan (JFON) are not "most people." They are people who understand human migration because they relate daily with those fleeing from danger toward something better. JFON provides "flight attendants" of a special kind.
Adriana's story
Jonquil Bertschi, Director of JFON- Michigan shares this client story (with permission).
Adriana and her toddler daughter Kimberly, both citizens of Mexico, entered the United States in 2002, without legal authorization. Juan, Adriana's husband, had settled in Michigan, and although Adriana did not want to leave her home in Mexico, she was ready to reunite their family.
Juan had a job in construction and over the years, they had two more children. Sadly, Juan was an abusive husband. In 2011, after a violent episode between Adriana and Juan, Adriana sought help at a shelter, Haven in Pontiac. 
With help from Haven, Adriana filed a police report with the Auburn Hills Police Department. The police report detailed the current abuse as well as a long pattern of abuse that Adriana had experienced throughout the relationship. Juan was prosecuted in Oakland County and pleaded guilty to the crime of domestic violence.  Adriana cooperated with the police and the prosecutor to ensure that Juan was properly convicted. After the conviction, Juan was deported back to Mexico. Adriana is no longer in touch with him.
In 2011, Adriana and her daughter Kimberly came to JFON through a referral by a multicultural center in Pontiac. Adriana had no idea that there was an organization she could consult about her immigration status and that their services would be free to her! Adriana met with Ellie Mosko, our first Site Attorney, who explained that she was eligible to apply for a special visa for victims of a crime called a U Visa. Kimberly, Adriana's daughter was also eligible for the same visa. Ellie completed all of the necessary paperwork and submitted a Form 918, Petition for U Nonimmigrant Status on behalf of Adriana and Kimberly. This Visa is not easy to obtain and required multiple follow up visits and additional evidence. Adriana and Kimberly waited patiently until October 1, 2014, when their Visas were granted. This Visa also gave Adriana permission to work legally.
Over the years, Adriana worked hard to support her family, often holding down more than one job. She worked at McDonald's, cleaned houses and sold homemade food. Today, she and Kimberly work at a paint factory, and Adriana still sells food. Her specialty is tamales.
After the U Visas were granted, Adriana was told that she had to wait three years before she could apply to have her status adjusted to become a Legal Permanent Resident or a green cardholder. So she waited and continued to work and raise her family.
In March 2018, Adriana and Kimberly returned to JFON, this time to apply for a green card. Our attorney at the time, Melanie Goldberg got to work and began the process with the help of Migladys Bermudez, who is now our current attorney. Finally, on September 16, 2019, eight years after first coming to JFON, Adriana and Kimberly became Legal Permanent Residents. Shortly after this happy occasion, Adriana traveled back to Mexico to visit the family she had not seen since she left the country in 2002.
JFON has been by Adriana and Kimberley's side throughout their entire immigration journey. Each of our three attorneys who have worked in our Metro Detroit Office has touched her file over the course of the eight years she has been our client, and she is grateful for JFON's existence and work.
Adriana explains, "JFON was constantly by my side. They always helped me and provided assurance. They paid close attention to all of the documents I needed and really helped me when I needed to get a passport for Kimberly and her father refused to sign the papers. I know how expensive lawyers are and my help was all free. I recommend them 100%!"
JFON at work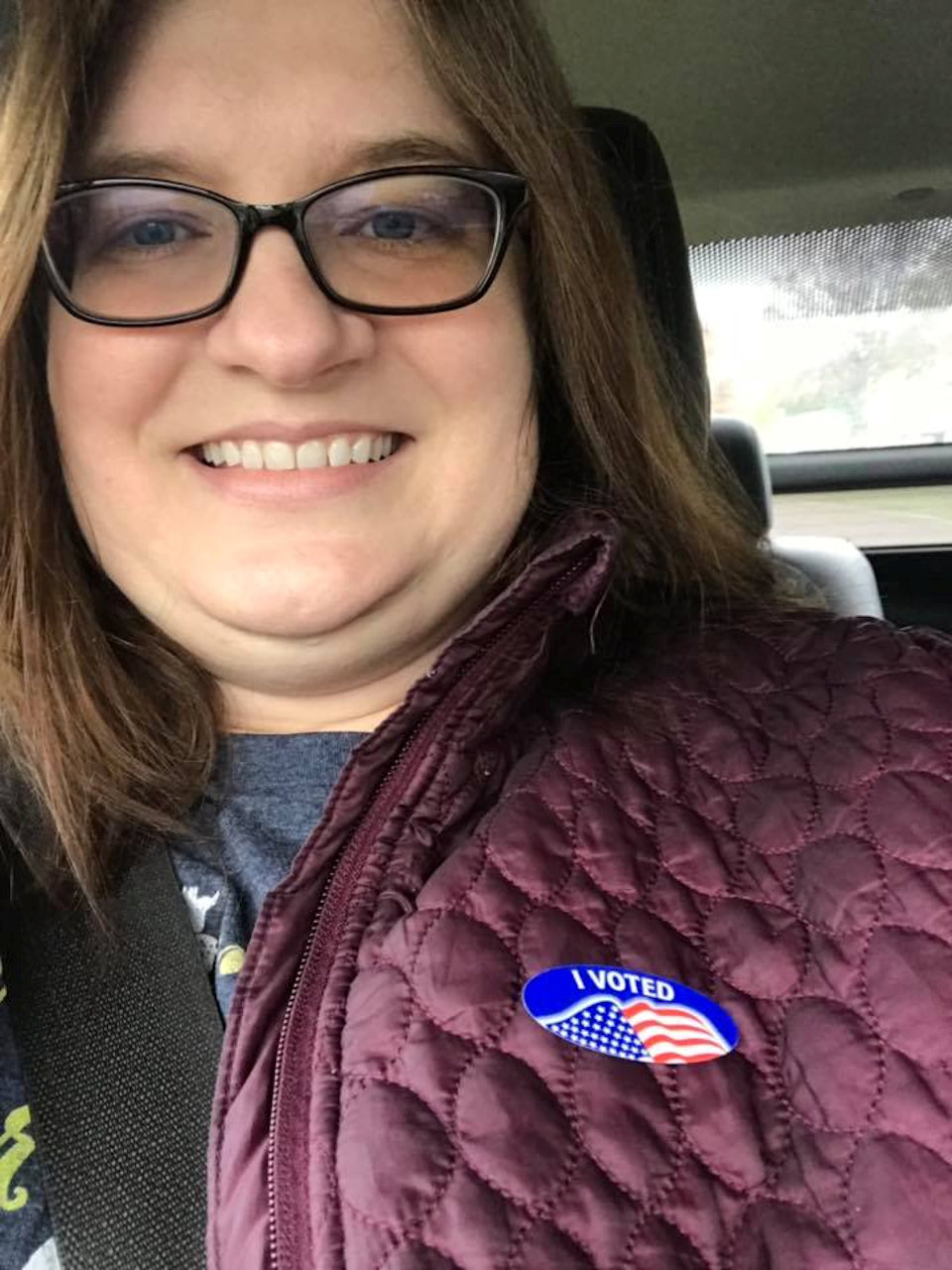 JFON has been "by the side" of thousands of persons like Adriana and Kimberly over the past 20 years.
The National Justice For Our Neighbors website explains that the JFON Network grew out of the United Methodist Committee on Relief's long commitment to refugees and immigrants. A number of United Methodist pastors and attorneys founded Just Neighbors following the passage of the Immigration Reform and Immigration Act of 1996. The purpose was to provide a practical response to the legal challenges that low-income immigrants faced in the U.S.
Based on that Just Neighbors model, UMCOR established Justice for Our Neighbors in 1999. Over the past two decades, Justice for Our Neighbors has grown to a network of 17 sites that support over 50 clinics, including six in Michigan.
West Michigan got its first JFON site in 2004, hosted at Grand Rapids First United Methodist Church. They now have offices in Traverse City and Kalamazoo. JFON Southeastern Michigan was formed in 2009 and currently has clinics in Dearborn, Detroit, and Ypsilanti. In 2018, Justice for Our Neighbors-Michigan, headquartered in Metro Detroit, was formed from the existing sites in order to better serve the community.
Since 2004, JFON-Michigan has worked with over 3,000 clients from over 87 nations. The ministry involves around 180 volunteers. Click for a pdf that provides details about activity in 2019.
The need grows
JFON provides free or low-cost legal advice and representation in most types of family and humanitarian-based immigration cases, including family petitions, refugee green card applications, visas for victims of crime, and petitions for asylum. 
Jonquil Bertschi, Executive Director of JFON – MI, says, "The American immigration system is complicated, arbitrary, and often cruel. We help people understand and make sense of their options." She goes on to note that things are not getting less complicated. "The current political climate is openly hostile towards immigrants and migrant communities. In order to counteract this, we provide education and advocacy to combat the myths and inform people of their rights."
Melanie Goldberg has served as a long-time legal adviser for JFON. She adds, "Some say the U.S. immigration system is more complicated than the U.S. tax code. And besides being complicated, it is ever-changing." Melanie comments on the current administration's focus on building a wall. "Even if they may not achieve a physical wall, the wall is being built," she explains. "Each policy they introduce with a restrictionist mindset is just another brick in the wall." Staying current with all these executive actions and policies is a challenge.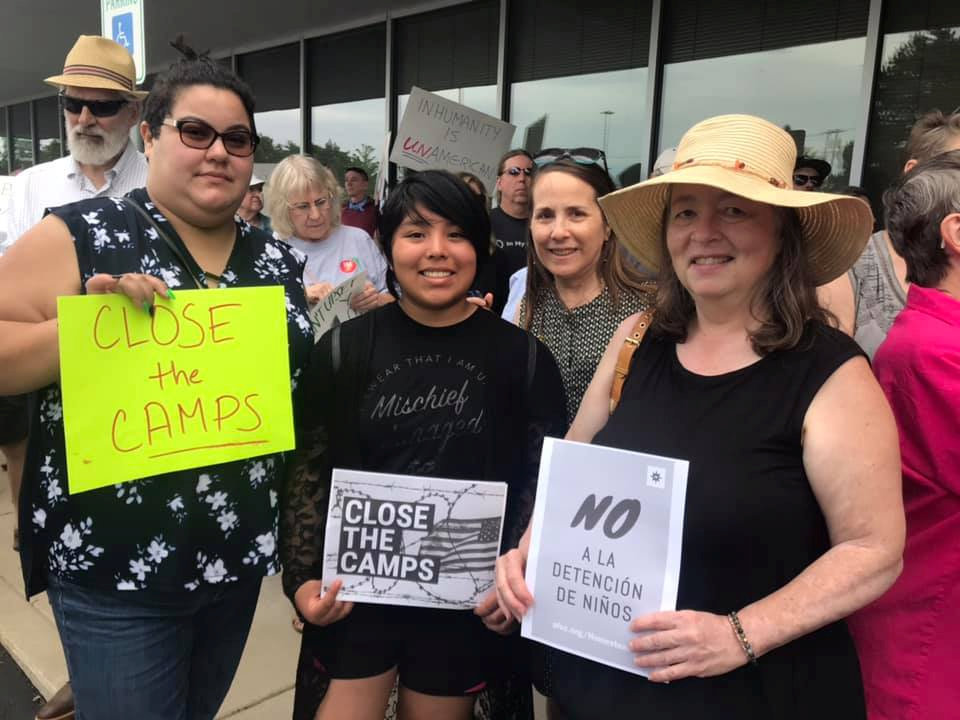 JFON represents clients not only with government agencies and Immigration Court but in Congress. "We take every opportunity we are given to speak to our national, state, and local legislators," Goldberg says, "to inform them of how our clients are affected by the draconian measures of this administration." In addition, they discuss what it is that legislators can do "to make the system more workable."
Hope for the future
Bertschi asserts, "I think we all just want a fair, just, and humane immigration system." She continues, "I suppose I will just say, we should have laws and practices that are in harmony with our American ideals, written on the Statue of Liberty: Give me your tired, your poor, your huddled masses yearning to breathe free."
Jonquil Bertschi is passionate about JFON's ministry of hospitality. "I am an attorney by training and a non-profit director by experience, and I have dedicated my career to social justice." Plus, the mission is very personal for her. "I am the mother of immigrants, and I want my children to thrive in a welcoming and safe environment. I know other families just want the same thing."
Goldberg also turns to American history to express her hope, quoting John F. Kennedy (A Nation of Immigrants). "Immigration policy should be generous; it should be fair; it should be flexible. With such a policy we can turn to the world, and to our own past, with clean hands and a clear conscience."
She would like to see quotas increased to meet the needs of employers and family members. Melanie predicts, "Once these changes are made so that there are enough visas to fill these needs, securing the borders will be more manageable." She observes, "History has shown that the more restrictive immigration laws are, the greater the numbers of undocumented immigrants. Migration will happen one way or another. It is human nature."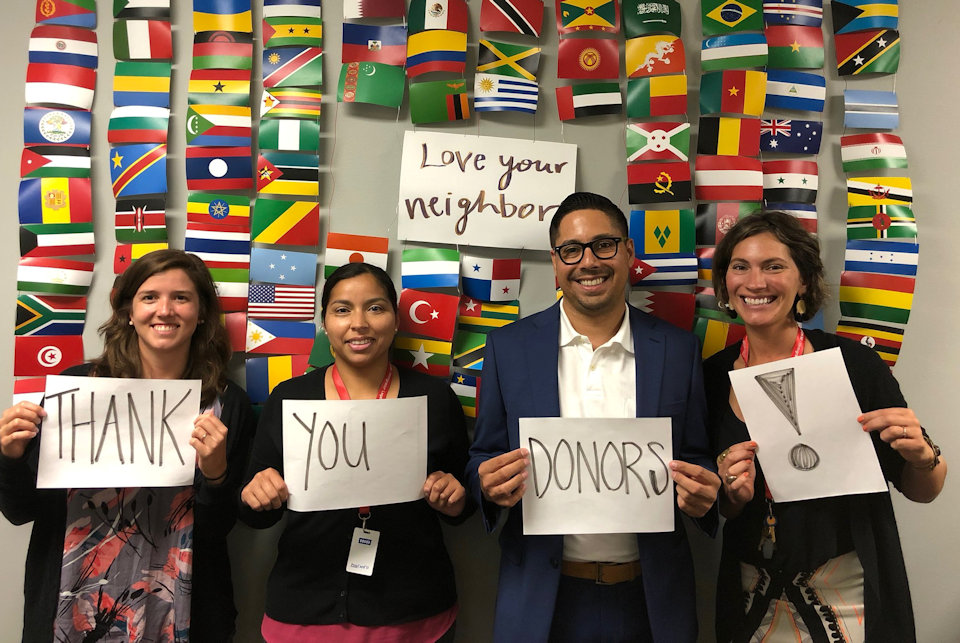 How can Michigan United Methodists support the efforts of Justice For Our Neighbors?
Melanie Goldberg has dedicated her legal career to immigration law "because I believe that everyone ought to have the opportunity to live their best life whether in the U.S. or somewhere else." She concludes, "We need to have a system of immigration laws that allows for the intentional and legal migration of people for work, family, and those who are fleeing persecution."