"I'm tired of this!" says the Rev. Jodie Flessner as she navigates a health crisis. She turns to the gospel to find strength and purpose for the journey.

JODIE FLESSNER
Superintendent, Northern Waters District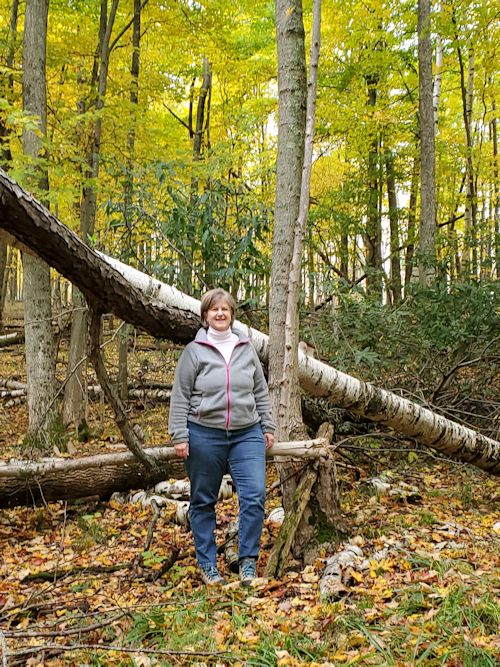 "I'm tired of this." I hear these words repeated often in recent weeks. I try to be empathetic and encouraging. And then there were several days in a row when I found myself muttering the phrase, "I'm tired of this, I don't want to do this anymore!" …. not in relationship to COVID, but in dealing with my heel spurs. Yes, I am also feeling weary of navigating the current health crises, but (I think) I can continue to ride it out. My compassion for those struggling with riding things out has increased as the treatment of my feet wears on with no end in sight.
Warning! I'm going to whine for a while. Plantar fasciitis (aka "fallen arches") has driven me to podiatrists at least three times in my life. Last January, when I returned from vacation, almost unable to walk first thing in the morning and increasingly curtail the number of steps I take each day, I knew I was in for another round. Having recently moved, my first step was to find a primary care physician. By mid-winter, she had referred me to an orthotics specialist. The orthotics' final fitting was delayed until May due to COVID, but I noticed an improvement within the week.  
Of course, with the right foot balanced, the left foot started acting up. So, it was back to the orthotics office mid-summer, which helped, but it was not the improvement they told me to expect. Then it was back to primary care physician, who (finally) referred me to a podiatrist. I now wear a splint each night, go to physical therapy twice a week, and (try to) do daily stretches. I am gradually increasing the number of steps I take each day; I'm back up to around 7-8,000 steps, according to my Fitbit. It turns out there is a reason I got a kayak this summer; it's very easy on my feet!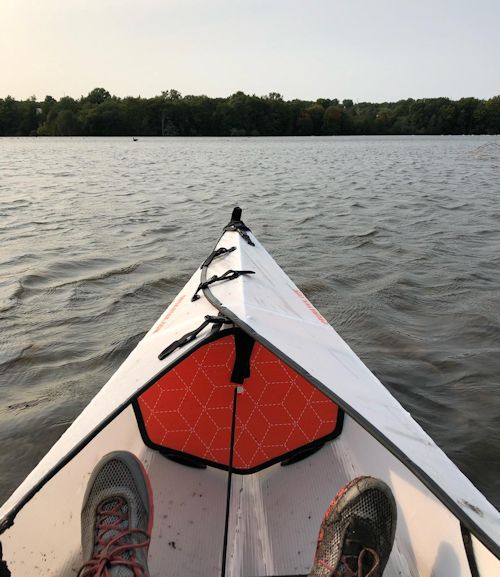 Yes, I know, all of this is child's play compared to what many experience with more complex and serious health issues. And I am privileged with access to excellent health care with all kinds of therapies and specialists. But each night, as I look at the calendar to determine which foot the splint goes on, I often murmur, "I'm tired of this." When I rush out the door before sunrise for physical therapy, I want to shout, "I'm so over this." When I get all relaxed in my recliner and remember I still need to do stretches, I groan, "I don't want to do this anymore!" And I had no words at all when the podiatrist told me last Friday that I needed to keep sleeping in the split for "as long as possible" and ordered another six weeks of physical therapy. 
Well, I feel better after getting that off my chest! And I am delighted that it is rarely painful to walk these days. I even got out for a hike in the woods last week! I know that my days of splinting and therapy will end once we have my calves, ankles, and feet back in shape. But I also know that I will need to continue to do the stretches and exercises for the rest of my life if I want to keep "on my feet." I suspect that what I need to learn to care for my feet will mirror what we all need to learn to care for each other through COVID and beyond.
When there is no end in sight, and my words are, "I'm tired of this…." I hear the still small voice echoing from verse 20 of Matthew 28: "And surely I am with you always, to the very end of the age."  That Jesus Christ never leaves my side and will be there until the "very end" gives me the strength to carry on.
And then I remember what I am to do next: "Go and make disciples….."  So, it's time I stop whining and get on with life, a life of walks in the woods, and the God-given task of walking with others as we are being made into disciples. And while I may get tired of it, I know I need to continue the best practices of health daily so that there is strength for the journey. As we all wind (and whine) our way through COVID, may the ever-present Christ lift your burden and give you strength for the journey.
Last Updated on September 20, 2022