The people in almost every United Methodist congregation say, "We need kids!" Pickford UMC is growing because they love children and understand that kids need them. 
KAY DEMOSS
Senior Content Editor
If you google "asset-based approach" you will learn that it is "ministry development based on strengths found in the community."
If you ask Pastor Tim Bashore about asset-based ministry, his enthusiastic answer is, "Pickford is blessed to have many retired teachers. When God gave me this idea and said, 'Do it!' I was able to use what we have here." And then he adds, "EVERY congregation has a gift." And Pastor Tim hopes that every congregation is also listening when God says to them, "Just do it!"
Tim and his wife were living in Lapeer when he was appointed to Pickford in 2014. Tim says, "Coming here was harder for my wife because of the grandchildren in the Thumb and in Indiana. But she said, 'Hey, we have been called to go to Pickford, of course, we'll go!'" Five years later, they have settled in nicely above the bridge, in this village just 45 miles north of the Straits of Mackinac.
Upon arrival, Tim was welcomed by a congregation of 75-80-year-olds. What many of them said to him was, "We need kids!" Tim remembers, "I would pray every week that we would have two kids come up for children's moment."
That's when God gave Tim eyes to see. "I looked more closely at the community. The church is two blocks from a school. I looked more closely at the congregation. We have a lot of school teachers in this church. We can use them!" That's how Homework Club was born.
He shared the vision with the congregation. "They wondered, 'How many will we have?' I said, 'I didn't know. Maybe10?' Their response was, 'Do you really think we'll get 10!!'"
The next step was to approach the school. "I said, 'Hey! We have a lot of retired teacher and we would like to start a tutoring program for kids,'" Bashore recalls. The school's response? "Of course!!" The program launched. Tim reports, "We got 30 the first week. Wow!"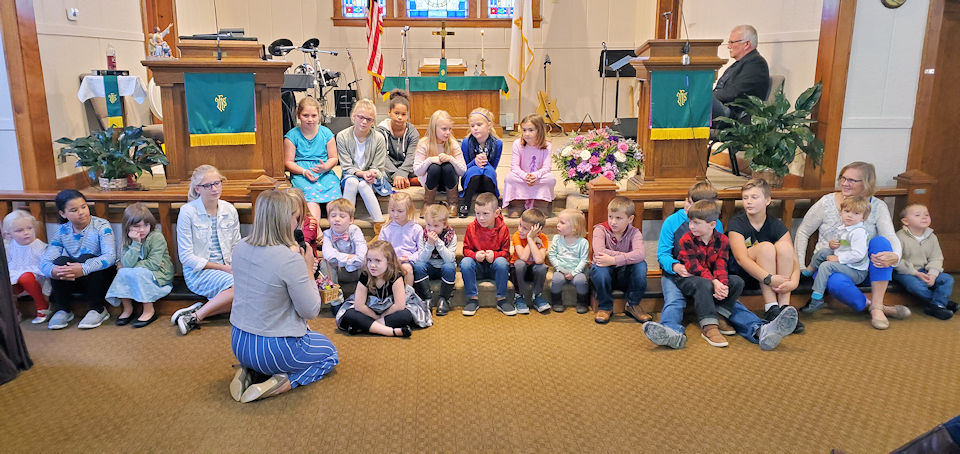 Since then Tim has gone back to the school every Tuesday at 3:00 pm. The school has a list of students from each grade who are signed up, by their parents, for Homework Club. "They have 25-32 students lined up for me. I look like the Pied Piper walking them back to the church!" Tim says. If the weather is bad, he picks them up in a van.
Once at the church, the young people get a snack and do homework until 4:30. After that, they go to the sanctuary for the Christian part of the program, followed by supper back downstairs. Parents pick their children up at the church after dinner.
"In the beginning, about six would stay after the tutoring was over," Tim says. "Now, if we have 30 for Homework Club, 29 stay." It takes about 14 volunteers to make such an after-school ministry happen each week.
Tim notes that "We have great tutors. One man, who was a principal and superintendent, helps the older kids. His wife is an author and school teacher and she leads the reading program." Tim is thankful for this broad base of support among the members. As he describes it, "I began as head guy, principal, and teacher. Now a wonderful volunteer named Melanie Bolton has taken the reins and I am more like the superintendent." That's a blessing in the United Methodist system. "Before Homework Club would have just left with me," Tim says. "Now the program will go on when I receive a new appointment."
From the beginning, the goal was to help the children learn, Bashore explains. "Whatever else comes is extra. Gravy and great."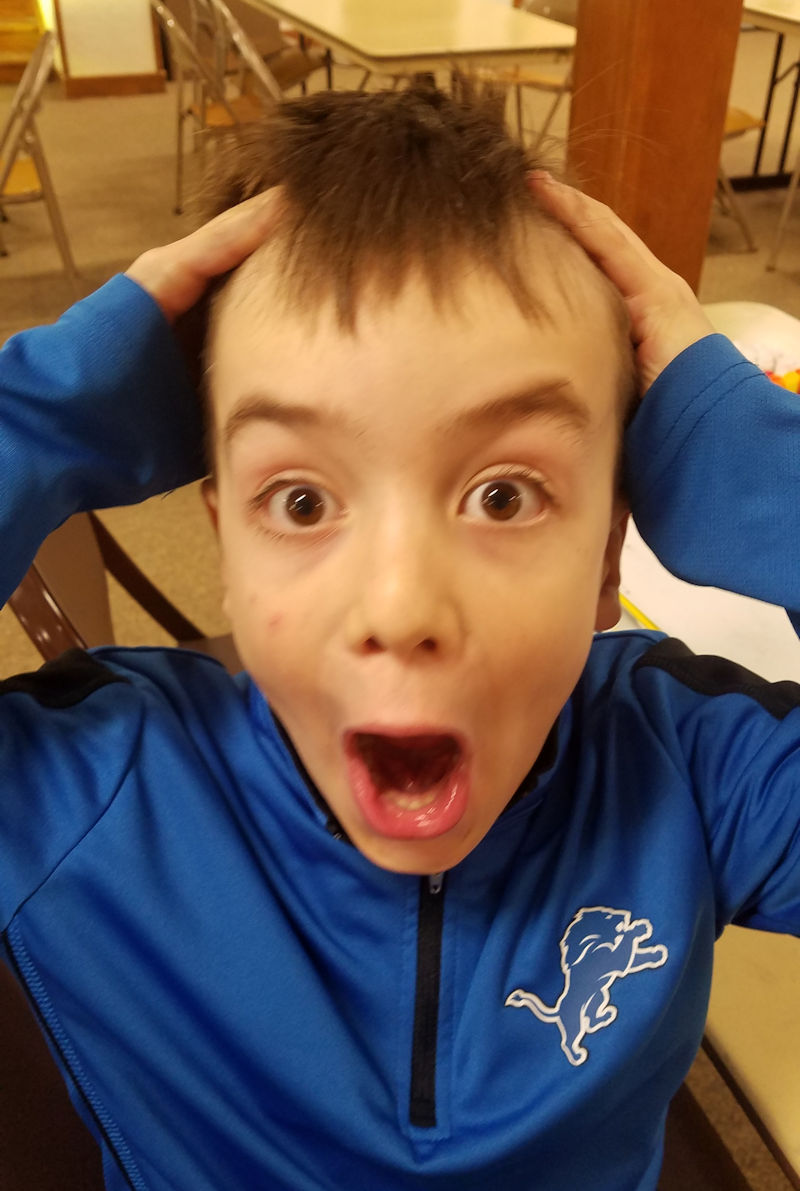 And some great things are happening for the community, for the church, and for the families.
"This is a shining light in Pickford," Bashore notes. The witness has been powerful. "Seeing us walk the kids we love from the school to the church has itself made a difference in the town," he continues. "The people in the Coop Store watch us go by and they understand what we are contributing. That's been good for the community." The pastor adds, "People have come to church because they have seen us walk the kids to Homework Club and think it's a great thing we're doing"
What about those older folks in the pews who greeted Pastor Tim in 2014 saying, "We need kids!" They are the people who make Homework Club happen. "They help with the young people now and it's exploded!" Bashore goes on, "Today Pickford is a very busy church with something going on every day and every night. All because we love the kids."
Pastor Tim's passion for the program is contagious. "Homework Club has been very energizing. We now have 20 people attend Ad Board when there was almost no one before." Something that's never been done before by a church can become something quite amazing. "We are under anointing by God," Tim says, "It's a wonderful thing because we are doing what God has led us to do."
In 2014 there were 75 in worship on Sunday and now there are 180. Pastor Tim's prayers have been answered. "We sometimes have 25-30 children up front for children's moment. Families are coming to church on Sundays because their kids come on Tuesdays." These newcomers were unchurched. "I would not want them to leave another pew to come to ours."
Bashore notes that not every family involved in Homework Club has become active in the congregation. "But all the students call me, 'Pastor Tim.' And those who come on Tuesday get church that night."
God is indeed in the asset business. As the pastor of Pickford United Methodist Church reminds us, "EVERY congregation can have something special going on." Pastor Tim Bashore believes a program like Homework Club can work for other churches. "If you are a small-town church, you are not that far from a school," he asserts. "All I can tell you is, give it a try. Even if only four kids meet you in front of the school, you will be helping four kids with their education. And you will be telling them what Jesus is doing in their lives."