In 2016 two African pastors were sent by The Michigan Conference to begin a French United Methodist Church in Detroit. The congregation is on the grow despite challenges of COVID-19.
JOHN E. HARNISH
Michigan Conference Communication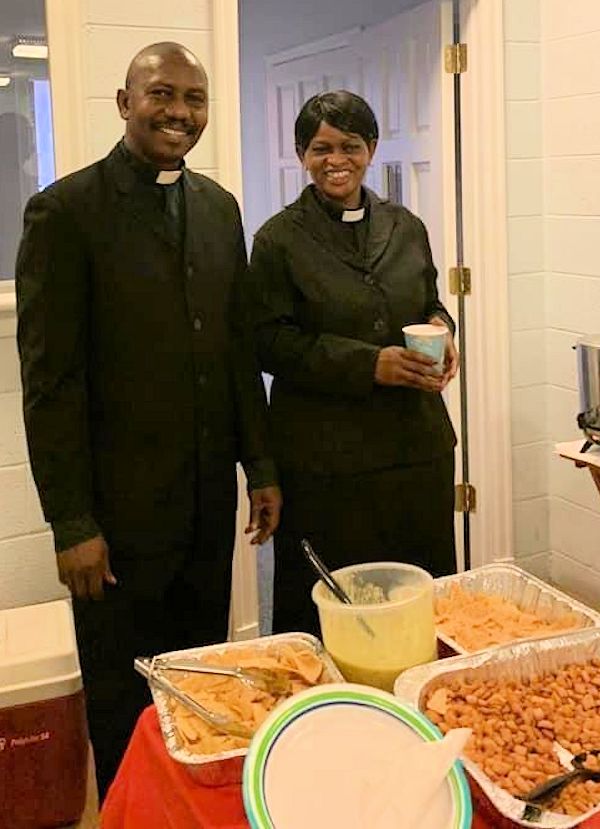 "These people need to sing the Lord's song in a strange land," said the Rev. Charles Boayue, District Superintendent of the Greater Detroit District. He commented on French-speaking African immigrants coming to Michigan, many of whom know very little English and arrive with little more than their personal possessions. "Having a church that speaks their language has allowed them to reclaim their religious heritage, which everyone needs, especially someone in exile," Boayue added. For this reason, the Greater Detroit District planted the French United Methodist Church of the African Diaspora, now meeting at Embury United Methodist Church in Birmingham, MI. 
Though not as visible in the state as the Arab or Hispanic communities, the African-born population of Michigan is rapidly growing. On some streets in Detroit, Amharic, Yoruba, Tigrinya, and West African French are spoken more than English. They come from the 26 French-speaking countries of Africa, including Nigeria, Ethiopia, Ghana, and Corte d'Ivoire. Perhaps the largest group is from the Democratic Republic of Congo. Many of them were professionals in their homeland, making them some of the best-educated immigrants arriving in the state.
In response, the Greater Detroit District invited the Revs. Gertrude Mukalay Mwadi and John Kabala Ilunga Ngoie to plant a French-speaking congregation. This Congolese clergy couple graduated from Mulungushi Seminary in the Democratic Republic of Congo (DRC) and Africa University in Zimbabwe. They then came to Wesley Theological Seminary in Washington, DC as exchange students. They speak six African languages and served as pastors in DRC and Zimbabwe before arriving in Michigan in 2016. They were warmly welcomed by Mt. Hope United Methodist Church in Lansing.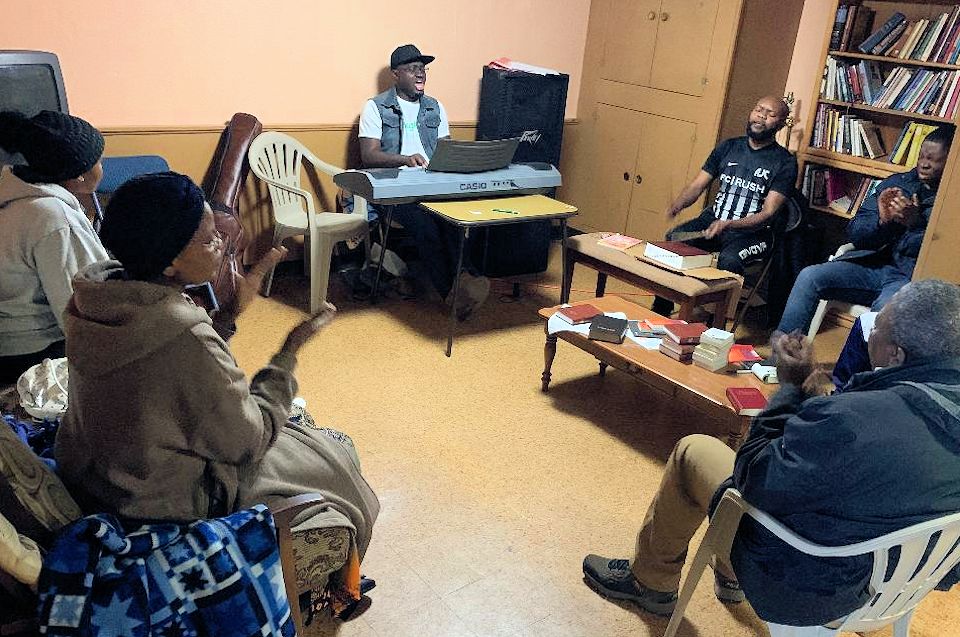 In 2018 Bishop Bard appointed the pastors to plant the new French-speaking congregation in Detroit. They believe, "God is calling us as a special calling to plant a United Methodist Church of French-speaking peoples in the Detroit area. We are convinced God has given us a new vision and a new mission to start a new church in a new language in the USA." They hope to attract not only African immigrants but persons from other French-speaking countries who want to "hear the Word of God in French rather than English." The pastors say, "We started with zero and were up to 50 members when COVID-19 hit. We are still trying to grow, even through the pandemic."
Anaelmarion Luzayamo is the director of music for the congregation. He came to the USA from Congo in 2018 and found his way to Freedom House, which assisted him with his immigration. Pastor Gert visited Freedom House every week and invited him to join in this new ministry. He says, "We are doing it for God who gives us everything. It is our way of saying thank you to God."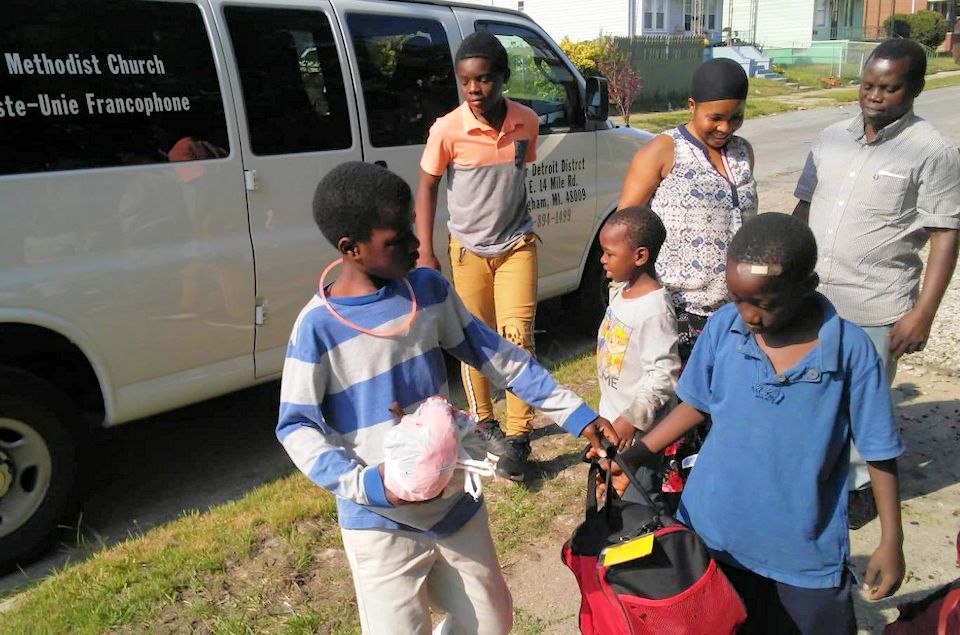 Michigan Methodism has a rich history of supporting language-specific ministries. Scandinavian and Welsh settled in the Upper Peninsula, and German-speaking congregations were born in Flint and Ann Arbor. More recently, Korean and Spanish-speaking congregations have developed across the state. Because African immigrants often arrive with little more than the clothes on their backs and many cannot work due to language and immigration issues, funds for food, rent, winter clothes, children's school supplies, and the pastors' salary are urgently needed. Therefore, the Greater Detroit District is seeking congregations and individuals who wish to join in this evangelistic outreach. 
Michigan ConferenceDirector of Congregational Vibrancy Dirk Elliott says, "For years we have sent funds to Africa. Now Africa comes to us, and we are called to continue that mission." If you would like more information, check out the congregation's Facebook page at "French United Methodist Church, Detroit." If you would like to know how you can help, contact Audrey Mangum, Greater Detroit District, [email protected], or Pastor Gert Mukalay Mwadi, [email protected]. Videos of worship are also available on Facebook.
In the Psalms, the Old Testament exiles asked the poignant question, "How shall we sing the Lord's song in a foreign land?" (Psalm 137:4). French-speaking Africans of the diaspora ask the same question today, and Michigan United Methodists are helping provide an answer.