The Rev. Dr. Charles Boayue was present at Dearborn First United Methodist Church to assist in a ribbon-cutting ceremony of their newly renovated Wesleyan Hall.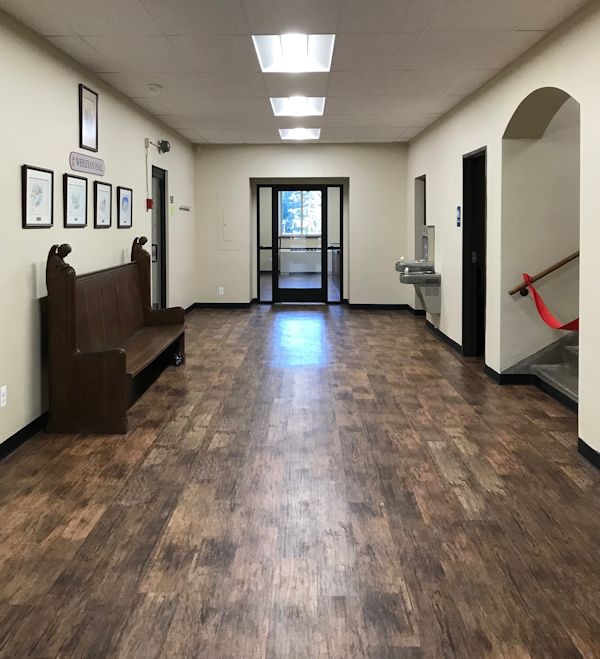 DEARBORN—Dearborn First UMC recently dedicated its renovated wing, Wesleyan Hall, with a ribbon-cutting ceremony led by Greater Detroit District Superintendent, the Rev. Dr. Charles Boayue. The event celebrated renewed visions for ministries involving immigrants and refugees, area families, and other community groups.
Rev. Boayue also led the worship service as guest preacher, which was followed by tours of the new space and an outdoor celebration on the church lawn.
These renovations are the first phase of a long-term plan formulated several years ago to make the surrounding facilities fully fit for ministry. Capitalizing on a ground-floor activity wing of the church, a special Renovation Team began designing ways to shore up for reaching out.
"Our church's mission is to 'Connect with God, care for each other, and serve the world,'" explains Pastor David Nellist. "Our ability to do so will be greatly improved by the enhanced spaces around us, creating even more opportunity to be God's hands and feet in the world, sharing God's love and mercy with others."
The Wesleyan Hall and its surrounding spaces will be the "launching pad" for the congregation to put faith into action in the community: resuming monthly immigration legal clinics with longtime ministry partner Justice For Our Neighbors, housing and operating Dearborn Toy Library, a new independent nonprofit organization serving area families, as well as partnering with Samaritas and local houses of worship to welcome and support refugees from Afghanistan. Plans also include other immigrant welcoming ministries, such as an ESL program.
The new space features a large multipurpose room that can be easily customized with modular walls, a secure nursery, an ADA-accessible unisex restroom, a kitchenette, as well as a water bottle station for health and safety. Along with the visible improvements, such as lighting, flooring, freshly painted walls, and new cabinetry, are the less visible upgrades of electrical systems, asbestos abatement, and heating and cooling improvements that often go hand-in hand with older buildings.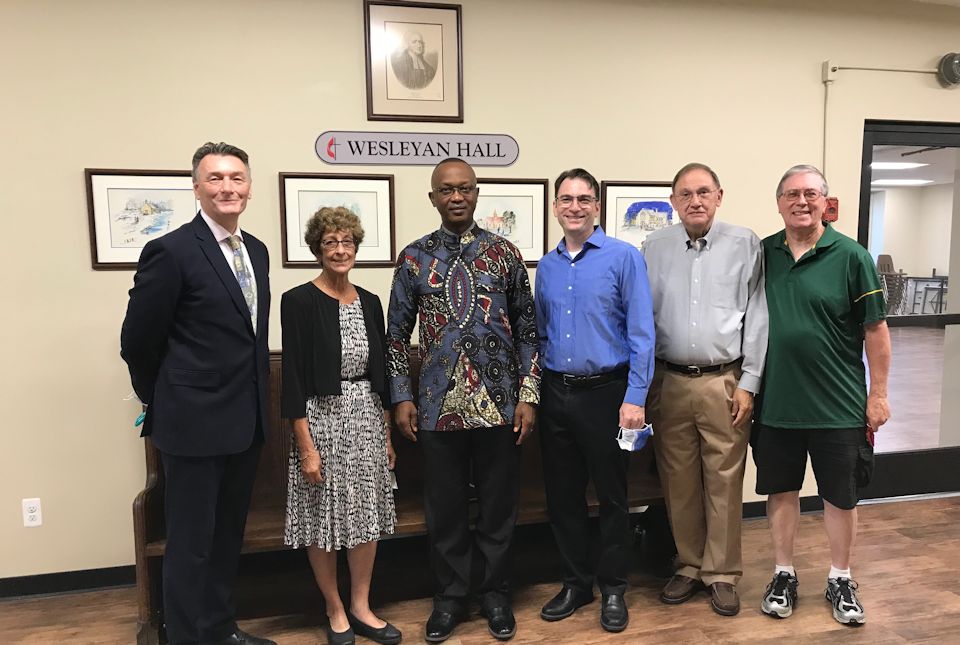 The renovations have been long-awaited and uncertain. The charge conference approving the project was one of the first held via Zoom, one month into the pandemic lockdown of 2020. While the congregation lamented a building closed due to COVID, the silver lining was that the work could all be done without daily disruption to an active faith community.
Likewise, despite pandemic limitations, the celebration of this renewal of space and renewal of mission and ministry will propel Dearborn First UMC forward into a future of outreach for years to come.
"I give God glory and praise for Dearborn First," Said Boayue during his sermon. "Your hearts have been quickened to invest the resources of ministry in real, visible, tangible, work. Imagine the children whose lives will be changed because of that critical, faithful choice."
For more information about Dearborn First UMC, its worship, mission, and ministries go to dearbornfirstumc.org.