This is the second in a series of stories about Justice For Our Neighbors – Michigan. This week we feature the Grand Rapids site, the first JFON office opened in Michigan.
KAY DEMOSS
Senior Content Editor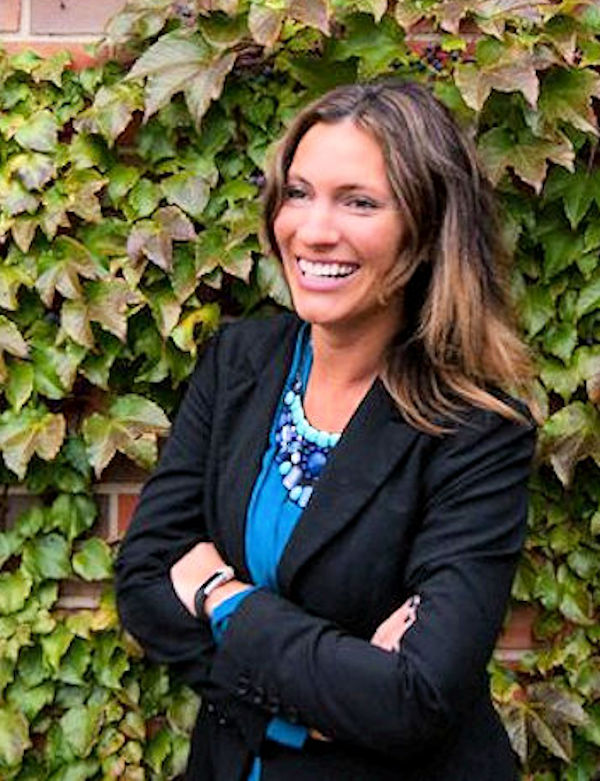 Mention the word, "justice" and the first thing many think about is laws. But laws are not made for law's sake. Laws are made for the well-being of people living together in community.
Raquel Owens, Site Manager for Justice For Our Neighbors' Grand Rapids site, explains. "At the heart of all these cases are people, and it's crucial that we recognize these individuals as such and not just their immigration status." Raquel continues, "While an immigration status can define what types of legal remedies are available it does not define the person. The Grand Rapids office works with fathers, mothers, uncles, aunts, students, and children to name a few."
Justice For Our Neighbors was organized by the United Methodist Committee on Relief in 1999. Today JFON National has grown into a network of 17 sites supporting over 50 clinics across the U.S. JFON-Michigan is one of those affiliates; its four sites operate out of Grand Rapids, Traverse City, Kalamazoo, and Southeastern Michigan.
So, JFON is about individual people but what else?
Their website describes their purpose. "JFON is a faith-driven ministry originating from the United Methodist Church that welcomes immigrants into our communities by providing high-quality immigration legal services, education, and advocacy. We provide free or low-cost immigration legal services to those earning 200% of poverty or less."
Since 2004, JFON-Michigan has worked with over 3,000 clients from over 87 nations.
John's story
Perhaps the best way to understand JFON's ministry with people is to hear the story of a man named John, which is shared with permission.
John was brought to the U.S. in 2005 when he was 13 years old. Owens says, "When we first met John, he struggled to remember much of what happened to him during the years he lived with his uncle's abusive family. After he arrived in the U.S., he was not allowed to go to school and was forced to work to pay off debts to his uncle." When he was 16, John was able to move out of his uncle's house to live with his brother, and he started school in the U.S. for the first time.
John first came to JFON-MI in 2014. "John's case was complicated," Owens observes, "because he did not have any evidence for his physical presence in the U.S. before he started school in 2008." In addition, John suffered a work-related accident in 2014 which caused paraplegia. He was involved in a workers' compensation lawsuit to help pay expensive medical bills, however, he could not collect any money without a social security number," Owens adds.   
With the help of the legal support of JFON—Grand Rapids, John was able to receive his DACA status. ​DACA (Deferred Action for Childhood Arrivals) allows some brought to the U.S. as children to receive a renewable two-year period of deferred action from deportation. Owens reports, "John anxiously waited for over a year to finally get his DACA approved. Since we first met John, he has grown so much; his memory has substantially improved, and his confidence has grown exponentially."
John now shares his journey at JFON events and is a supporter through giving.
The work of JFON – GR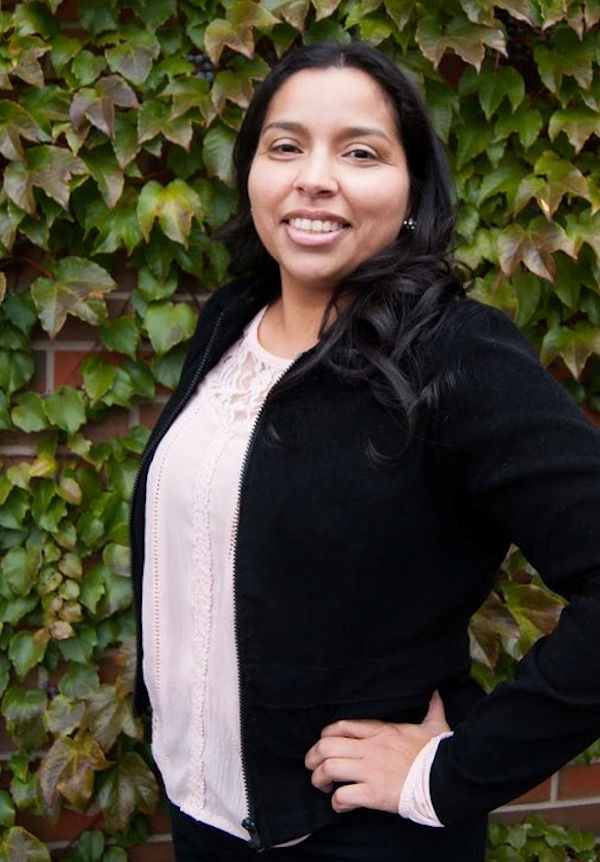 The three Grand Rapids staff members have over ten years of combined non-profit experience, knowledge, lived experience, and dedication to justice. While most of their time is spent in the office at First Place across from First United Methodist Church in Grand Rapids, the staff did some travel in 2019. They worked with asylum seekers in Tijuana,  and the team also traveled to  Washington D.C. to advocate for humane immigration reform policies.
Site Manager Raquel Owens's overseas experience in Thailand in 2011 fueled her "passion to work with refugees and immigrants." Once home, she began volunteering for non-profits, "and turned volunteer experience into a career … advocating, educating, and bringing communities together to support one another." Raquel puts her whole heart into her work "because justice comes in all forms, and access to high-quality legal services is one of them."
Esmeralda Gonzalez came on the JFON staff in 2014. She is a legal assistant and as a Department of Justice Accredited Representative, she is able to represent clients before the government. "I am very grateful to know that we are making a difference in someone's life through our legal services," she says. Esmeralda is a member of the West Michigan Latino Community Coalition.
Staff Attorney Alexandra "Alex" Gillett has long held an interest in social justice issues, particularly those that immigrants face. Her original career goal was to teach Spanish in high school, but she changed course after teaching English to migrant farmworkers in Southeast Michigan. She went on to teach in Spain and Peru. After graduating from DePaul University College of Law in Chicago in 2015, Alex made her way back home to Michigan to join the JFON staff in Grand Rapids.
The attorney reflects
In 2019, the legal staff of JFON—Grand Rapids carried a caseload of over 120 cases ranging from Asylum, Employment Authorization, DACA, Green Cards, Naturalization, Unaccompanied Minors, and several others.
Raquel Owens notes, "At JFON-MI, we are committed to providing the highest quality of services while also being honest and forthcoming on legal remedies. Trustworthy and affordable immigration legal services are limited. A typical case requires approximately 40 hours and an average fee of $5,000. JFON-MI's services are free" thanks to the generous support of man individuals, agencies, and churches.
Alex Gillett takes a look back on 2019. "Over the past year, I have been fortunate to see some of my earliest clients at JFON reach their immigration goals."  She found joy in meeting one client's mother after four years of work. "There were many applications and many administrative delays so she could immigrate to the U.S." The client had not seen her mother in eight years. Through the work of JFON, "her children were able to meet their grandmother for the first time," Gillett observes. "This success is a reminder to keep going, even when it feels like there is no end in sight."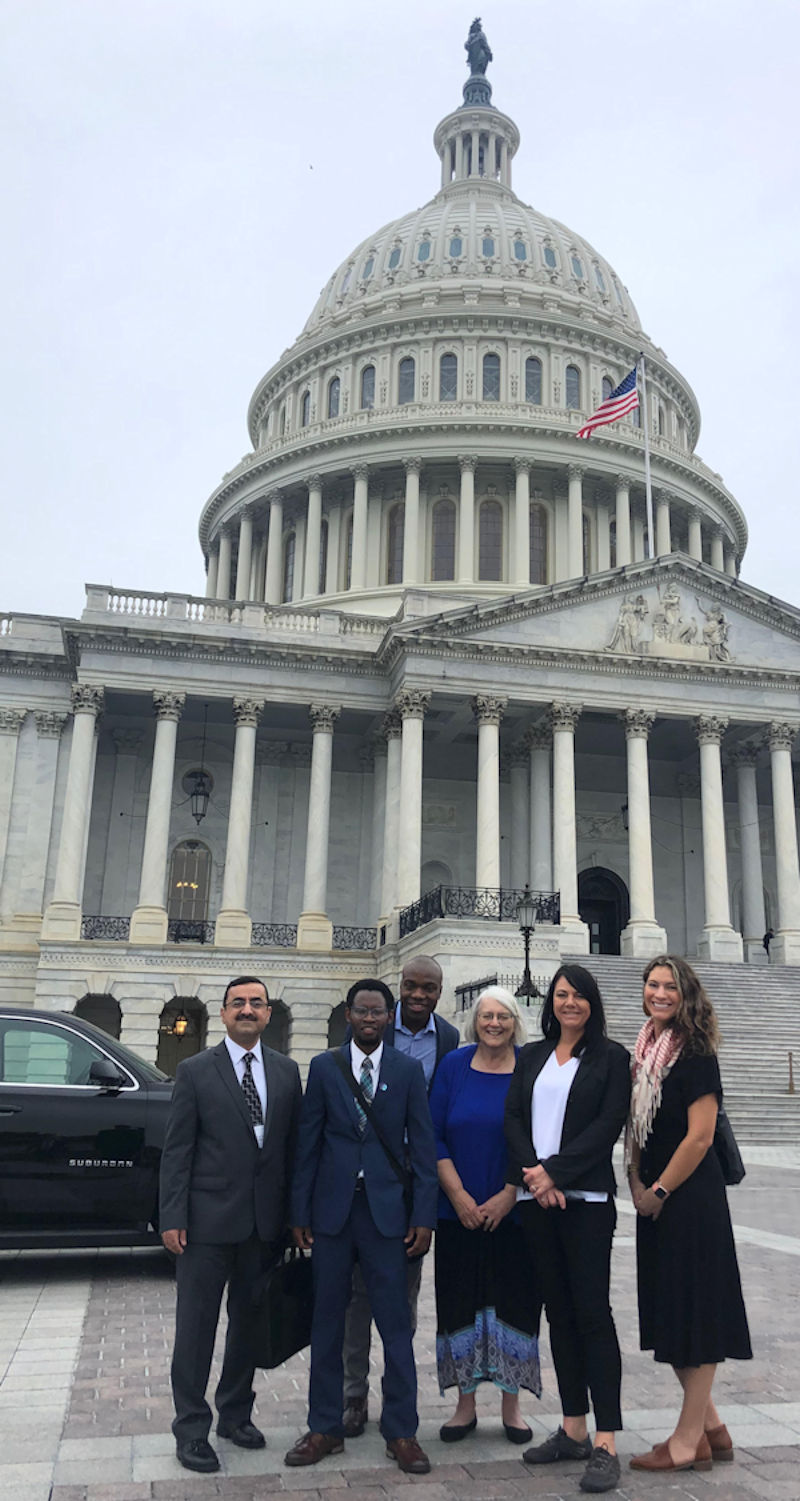 "Unfortunately," Alex adds, "I've also seen many of my clients continue to remain in limbo while we wait for decisions or changes to immigration law." Some of her clients are children, the youngest being five-years-old. "Many of my young clients have been waiting over two years to have their cases decided.  While they wait, they must continue to go to court in Detroit. Their future is on hold." 
Gillett is working with numerous DACA renewals while awaiting the Supreme Court's decision that could end the program "and leave my clients unable to work or go to school." Another 20 clients are caught in a five-year waiting process for visa applications. "In all of this," she says, "I remind myself and my clients that we need to keep going and advocating. We can't give up now."
Looking ahead in 2020 Alex Gillett is hopeful. "I tell myself, and anyone else who needs to hear it, to keep going — we've got this."
How you can help
"The need to provide legal services is greater than the capacity of the Grand Rapids team," Owens says. "With two legal staff members and multiple daily phone calls and requests inquiring about legal support, our volunteers and staff have to say no more than yes."
Here how you can increase the yes-factor at Justice For Our Neighbors – Grand Rapids:
Why support JFON? Raquel Owens provides the answer. "The relationships and community that evolve through our services are life-changing." That's how justice rolls.
~Justice For Our Neighbors–Michigan is an EngageMI ministry partner.
Last Updated on October 31, 2023