From October 1-7, After the Storm urges churches and individuals to come to Detroit to help flood survivors improve the health of their homes.
JAMES DEATON
Content Editor
After the Storm, an affiliated nonprofit of the Michigan Conference, is coordinating a volunteer blitz from October 1-7, 2023, to help our neighbors in Metro Detroit. They welcome churches and individuals, age 16 and older, from all over Michigan to volunteer their time and service.
Thousands of residents still suffer over two years after historic flooding in June 2021 caused over $50 million in damage to homes and businesses. Basements, including damaged drywall, furniture, and appliances, still need to be cleared out. No construction skills are required—just good work clothes, shoes, and gloves. After the Storm will provide everything else.
Serve for just one day or stay longer. Limited overnight lodging is available at Metropolitan UMC, Cass Community UMC, and Calvary UMC, all in Detroit. The cost is $10 per person, per day. Meals are not included, but kitchen use is available.
Individuals and churches interested in participating should contact Cheryl Tipton, After the Storm's Disaster Resource Coordinator, at [email protected] or 517-512-4049. Those individuals seeking overnight accommodations should reach out to Cheryl immediately.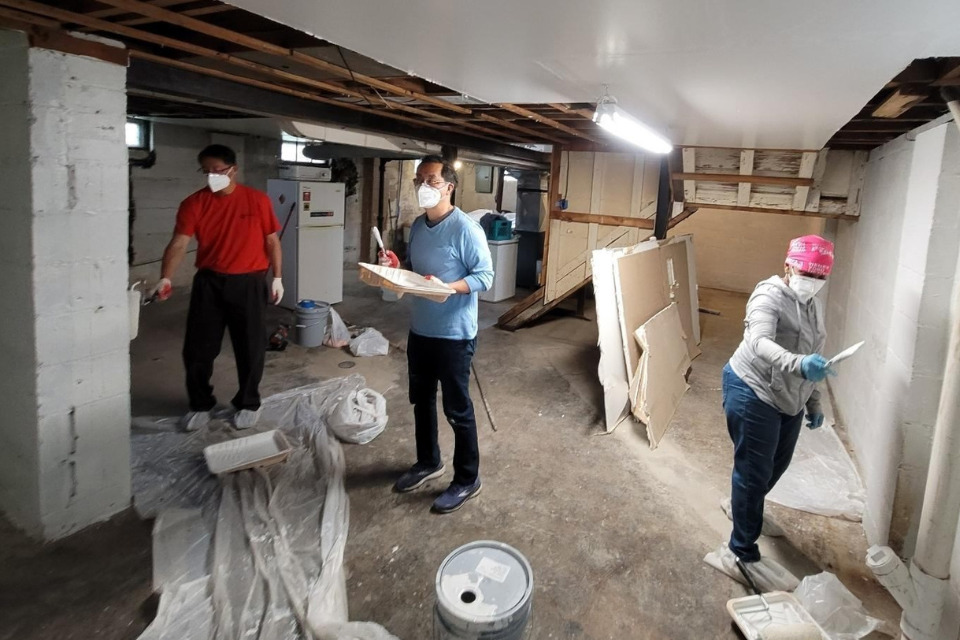 There are over 1,500 open cases that need immediate attention, and After the Storm hopes to tackle a significant portion of these during the first week of October. Families and individuals have been forced to cope with unsafe living conditions or live elsewhere while they wait for cleanup. Everything must be cleared from basements so mold remediation, final cleanup, and painting can be done.
This is extremely painful to see. One question that After the Storm staff receives frequently is why this keeps happening. Why didn't the city of Detroit do something to prevent this?
Cheryl Tipton explains that first, it's not the residents' fault. They already feel challenged and wonder why this keeps happening. "We know Detroit has an aging infrastructure contributing to these problems, and climate change is involved, too, but it's recurring flooding. I have some clients that have flooded three times since 2014, sometimes four."
She continues, "So, it's not their fault, and our job is not to go in and make judgment. It's our job to go in and assist them in their steps to recovery."
To get these damaged homes operational and livable again, the Metro Detroit Flood Recovery Project was created in the months following the 2021 flooding. This project is financed through a $15 million disaster case management program (DCMP) grant funded by the Federal Emergency Management Agency (FEMA). Case management is critical to helping survivors find resources and funding to pay for repairs or replacements in the aftermath of a disaster.
Because the Michigan Conference had become subject matter experts in disaster case management in other parts of the state, including a major dam breach in the Midland area, After the Storm was invited by state authorities to be the provider for this $15 million grant. Last year, the Michigan Conference officially launched After the Storm as an affiliated nonprofit since the work had outgrown the conference's ability to manage on its own.
After the Storm works closely with two veteran agencies to split up the caseload: St. Vincent de Paul Disaster Services Corp and the Wayne Metro Community Action Agency. There are over 100,000 registrants on the FEMA survivor list from the 2021 flooding that After the Storm and these partner agencies are working their way through.
Volunteer assistance in cleaning up homes has been a godsend for After the Storm as they help people get back on their feet and back in their homes. Flesh-and-blood human resources are extremely valuable, enabling After the Storm and its partners to use grant or donation dollars for other unmet needs or resources instead of paying for labor.
So far, in 2023, total volunteer time from various churches and other community groups equates to over $52,000 in savings to After the Storm. These groups have cleaned up basements and handled mold remediation for hundreds of homes in the Detroit Metro area. In practice, they have been the hands and feet of Christ in these communities that have been hit so hard.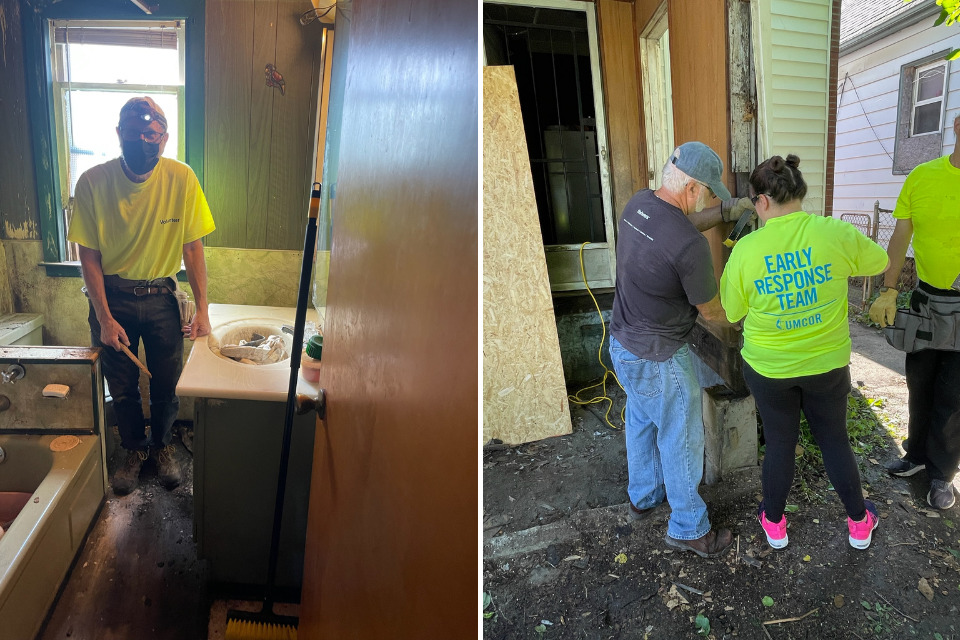 Tipton saw this all summer, and says, "We had a VIM team here recently, and Motown Mission assisted us with teams all summer. And those young folks worked hard. They came in and said, we've got this, and bonded with the homeowners, which was great to see. I remember one homeowner who loved ice cream, and the team took her ice cream the day before they were leaving. Seeing that tugged at my heartstrings. Building those relationships, it's seeing faith that works."
After the Storm staff members invite churches to bring a youth group for one day or assemble a small team of retirees for multiple days; no group is too small. Contact Cheryl Tipton directly at [email protected] or 517-512-4049, and she will assess the group's skills and determine how best to use the team. Many people still need help.
Individuals are also welcome, and Cheryl will work with the After the Storm staff to find a team for them to join. "We want people to come and have a good experience in the city and help their neighbors," says Tipton. And helping our neighbor is what we do as disciples of Christ. Cheryl has experienced it time and again, and she believes people will step up and put their faith into action.
Last Updated on September 19, 2023