The first of two features introducing six Global Mission Fellows working in Michigan ministry settings. Meet the US-2s of Kalamazoo.
DIANE BROWN
Michigan Conference Communications
Finding personal growth in faith through new, deep relationships with clients and church members has been a surprise and a blessing for three young adults working as missionaries in Kalamazoo.
"I love how intimate it is," Emily Burns said of her missionary work. "Fighting for justice often is large scale. But I've learned so much through one-on-one relationships. I'm able to experience these huge global issues based in these intimate relationships."
Burns is in her second year as a Global Mission Fellow, commonly referred to as a US-2, with Sunnyside United Methodist Church. She helps coordinate volunteers working in the church's food pantry and Free Store of Kalamazoo, re-selling donated household items, clothing, and hygiene items, as well as the Sunnyside Community Garden. She acknowledges that she's gained new skills working with others and finds volunteers in different settings. Some of her volunteers originally were Free Store shoppers.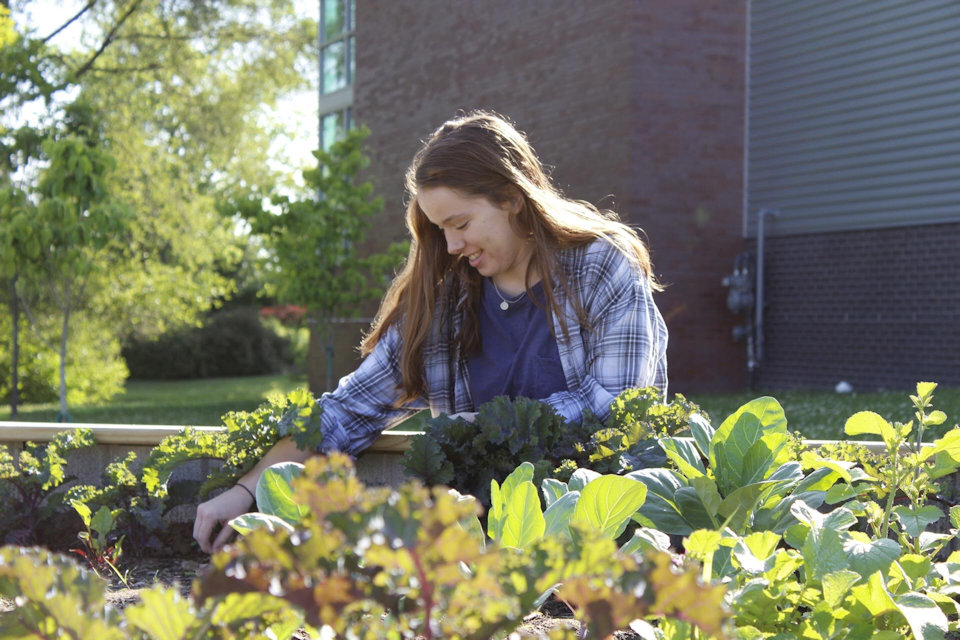 "Working within a local church is always messy," said Burns, a daughter of a United Methodist pastor in Ohio. "And then there are the regular challenges working with human beings, such as personality and generational differences. Diversity is a gift but it also is really hard."
The United Methodist Church Global Mission Fellows program places young adults ages 20-30 in new contexts for mission experience and service. The program has a strong emphasis on faith and justice. Global Mission Fellows become active parts of their new local communities during a two-year placement.
Each of the Kalamazoo Fellows speaks with upbeat enthusiasm about the challenging work of community organizing, outreach programs, working with volunteers, and being in a different geographical setting. Asti White is director of community formation and intentional living at the Wesley Foundation of Kalamazoo and Kathryn Sappington is in her first year as a justice and outreach advocate at Kalamazoo First United Methodist Church.
Sappington, a Mississippi native, coordinates volunteers for the church's Helping Our Neighbors ministry that provides financial assistance to community members who are trying to avoid evictions or utility shut-offs. She also assists with a weekly meal program and finds some of her favorite moments are building relationships through conversations with community members at the Sunday night dinners.
"We average about 100 people each week at our free dinners," Sappington said. "We help them obtain nutritious food while finding community and friends along the way.
"I wasn't expecting the relationships within the church to build as much as they have," she said. "I have fallen in love with the people in the church as well as outside."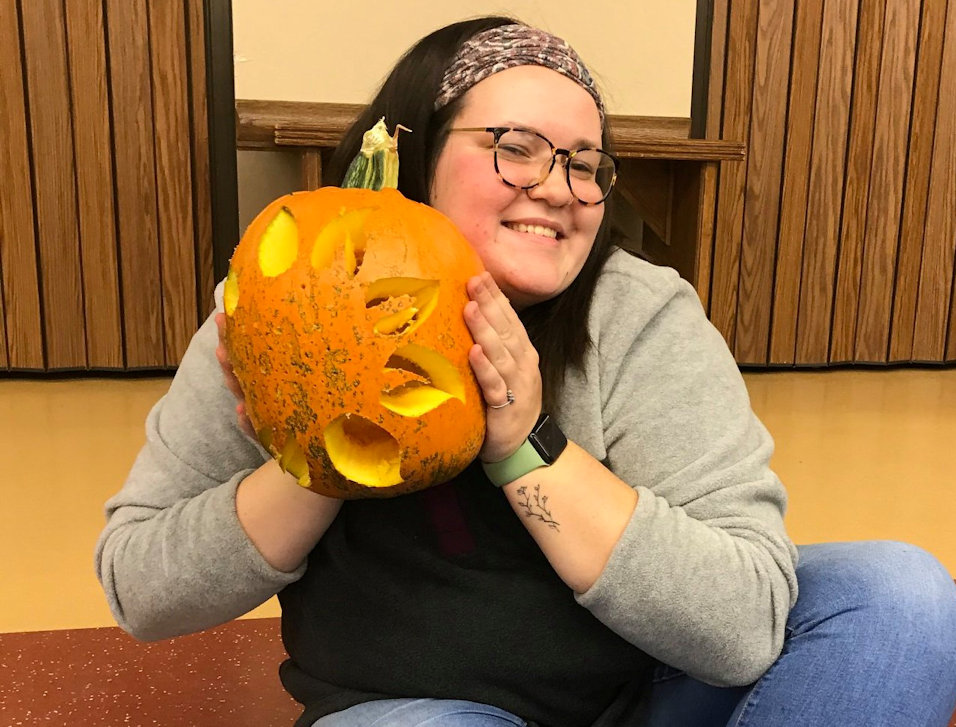 White also noted the benefits of building relationships with faculty and staff at Western Michigan University.
"I've been able to connect with the faculty and staff in the Office of Sustainability and the University's greenhouse," he said. "We have a green space at our Wesley living facility. It was a parking lot, then green space; we expanded and now it has garden beds. Last year, we had our first planting of kale, tomatoes, and peppers. This year, we're expanding it to incorporate more student input for their needs and wants. Plus, we will start the seeds in the greenhouse. Working with the sustainability faculty, we just made a bench from a downed tree and now the bench will go in the garden."
Lisa Batten, the Michigan Conference young adult initiatives coordinator, connects with the Global Fellows after they are placed in Michigan ministries. "The first US-2 was placed to serve in the city of Detroit in 1999 at Central UMC with the NOAH Project," Batten said. "Since then, Michigan has been the home to more than 40 young adults who have served."
White, Burns and Sappington have found the program a great opportunity to be involved, grow spiritually and gain new skills and experiences between their undergraduate programs and their next employment. The three also live together, along with six other young adults, in the Wesley Intentional Living Community.
"This program has been an intentional and deep opportunity and wonderful time for me to step away from school and academics," White said, "and embody the values of living fully and connecting and engaging with my local community and church."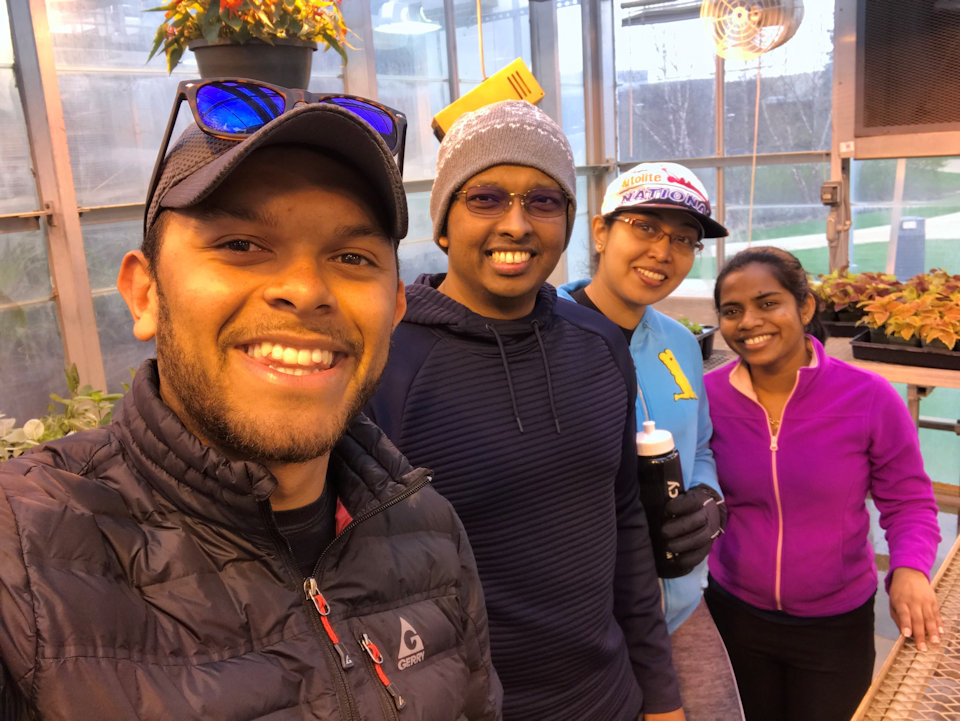 At the conclusion of his two-year assignment this August, White plans to return to his home state of Georgia to pursue dual masters' degrees in divinity and development practice at Emory Candler School of Theology.
Batten notes that the Fellows not only grow personally, but they also help the churches and ministries in many ways.
"Hosting GMF-US2s is a wonderful opportunity to build capacity in a ministry or organization who bring a fresh perspective and energy to organizations engaged in mission and justice," she said. "Michigan has hosted GMF-US2s who have gone on to become directors of non-profits, clergy, and activists."
Each of the three Fellows identified the program as a great way to explore the world in a meaningful way. They noted that the program management at the United Methodist General Board of Global Ministries provides a thorough discerning application and interviewing process.
"The application is super long," said Sappington, "because it also is a discernment tool. GBGM was good about answering questions. During the interview process, they asked a lot of hard, challenging questions that helped prepare me for what to expect in the program."
Burns said she knew in her senior year of college that she was wasn't ready to head straight to graduate school. "I was burned out and weary of academia," she said. "I had a strong desire to have life experience, not just grades and performing. Long-term I want to get a master's in social work. This work has helped me cement that calling."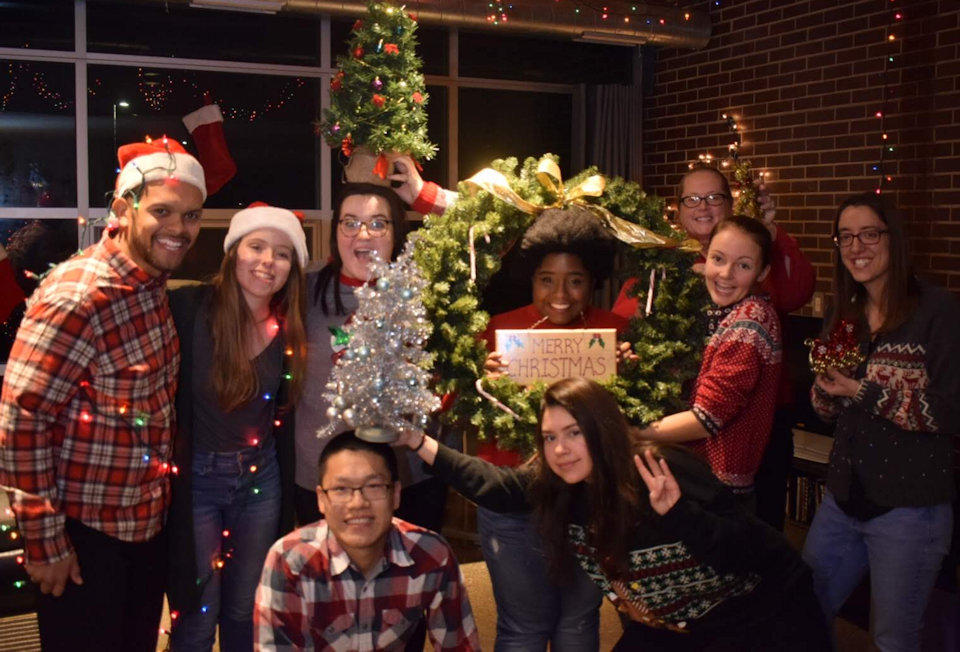 All three stated they were so pleased with their placements in Kalamazoo. "The placement fit was very scary because I didn't have control," Burns said. "But ultimately, I had faith and trust in the process, the application, the interview, and the placement interview. This church was asking deep questions – they asked me what I thought the difference was between white supremacy and white privilege. I was impressed that they were asking this."
The missionaries also would strongly encourage other young adults who are uncertain about the next step in their journeys to consider ways to be involved and explore the US-2 process.
"Become completely engrossed in your community and the barriers can unfold," White said. "Connect with the stories and relationships. Find the heartbeat, we don't often do. When we come together, we can strengthen one another."
Burns added, "Be open. Allow God to put you in the right space. Accept the challenges of great growth and joy. It is hard to leave your home for two years to a town where you don't know anyone. But it has been a life-changing experience. I recommend it 100%!"