Need resources? Click the toolbox.
Have more questions?
Please contact Laura Witkowski
Events Include
March 20 | 10 AM - 2:15 PM
Laity & Spirituality
April 17 | 10 AM - 3 PM
Get Unstuck with Anne Bosarge
June 2 | 4 - 6 PM
Laity Event: I am more than JUST a layperson
Registration for this is through Annual Conference
June 11 & 12
Reset & Renewal with Rev. Cora Glass
Annual Conference Laity Event
If you're a lay member to the Michigan Annual Conference, you won't want to miss the reimagined Laity Event on June 3 from 4 to 6 PM EDT. New this year, the orientation for new persons to Annual Conference is held separately by the Board of Laity through Zoom.
The Laity Event: More Than JUST a Layperson will be an uplifting and inspirational time together, including music, a devotional and keynote address. We are excited to welcome Derrick Scott III from the Florida Annual Conference.
Derrick is a layperson and the executive director of Campus to City Wesley Foundation, a United Methodist multi-campus ministry in Jacksonville and St. Augustine areas. He has a passion for the call to lay ministry and how it's more than weekend worship. Following his keynote address there will be an opportunity for a live Question & Response time with him. More information and registration can be found at 2021.michiganumc.org.
Spring 2021 Laity Events
Have you ever attended an event and thought, "Oh, this is actually more suited for my church pastor not necessarily me as a layperson." Well, let's fix that. This Spring MIUMC Lay Leadership Development is offering a variety of laity-focused events online through the Zoom platform! All 3 are tailored specifically for laypersons. Participation numbers will be capped.
Register for all 3 for just $15.
March 20 | 10 AM - 2:15 PM
Laity & Spirituality
What does spirituality look like for laypersons? We are thrilled to welcome Jeff Chu for this online event!
An incredibly engaging speaker and storyteller, Jeff will talk about what spirituality could look like for laypersons of today's Church. Jeff will offer a keynote address, a time for question and response, and an interactive conversation on faith formation storytelling and ways of expressing individual spirituality.
Laity ARE spiritual leaders alongside our pastors. We do not always give ourselves enough credit, thinking that if a person does not attend seminary, they are 'JUST a layperson.' Giving laity confidence in their own spiritual and faith journey is a piece of our leadership puzzle.
Over his eclectic journalistic career, Jeff has interviewed presidents and paupers, corporate execs and preachers, Britney Spears and Ben Kingsley. As a writer and editor for Time and Fast Company, he has compiled an award-winning portfolio. He is the author of Does Jesus Really Love Me?, co-host of the Evolving Faith Conference & Podcast and recently served as Teacher-in-Residence at Central Reformed Church in Grand Rapids, MI.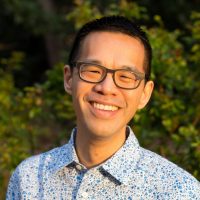 Jeff Chu's bio
Over his eclectic journalistic career, Jeff Chu has interviewed presidents and paupers, corporate execs and preachers, Britney Spears and Ben Kingsley. As a writer and editor for Time and Fast Company, he has compiled an award-winning portfolio including stories on hit-making Swedish songwriters (a piece for which he went clubbing in Stockholm); James Bond (for which he stood on a beach and watched Halle Berry emerge from the waves over and over); undercover missionaries in the Arab world (he traveled to North Africa and went to church); and the decline of Christianity in Europe (he prayed). His acclaimed book, Does Jesus Really Love Me?—which earned the cover of the New York Times Book Review—features his reporting on Christianity and sexuality across America. One of Jeff's prized possessions is a print of a quote from former Senator John Warner, who once told Jeff: "You're a good little interviewer!"
As a speaker, Jeff's experience has been equally as compelling. He has stood before audiences in Catholic, Baptist, Methodist, Presbyterian and an array of other denominational and non-denominational churches across the country and around the world. He has preached and lectured at major colleges, universities and seminaries, including (to name a few) Princeton, Yale, Fuller, Calvin, Syracuse, and Hope. He has also graced the stages of the Library of Congress's National Book Festival in Washington and the Los Angeles Times Festival of Books, Fast Company's Innovation Uncensored and Innovation by Design gatherings, as well as the Progressive Youth Ministry, Gay Christian Network, Why Christian?, and Room for All (Reformed Church in America) conferences.
Jeff grew up in California and Florida. He went to high school in Miami, at Westminster Christian, where he sat behind Alex Rodriguez in Mr. Warner's world history class. He's a graduate of Princeton and the London School of Economics. And he will tell you that he is a writer today largely because of two people: Carmen Gonzalez, his second and third-grade teacher at Black Pine Circle Day School in Berkeley, California, who first taught him about storytelling, and Charlotte Grimes, whose one-semester journalism seminar at Princeton—the only journalism course he ever took—taught him that he was not a terrible reporter and might even someday be a good one. Jeff has received fellowships from the Phillips Foundation, the French-American Foundation, and the International Reporting Project, and in 2012, was part of the Seminar on Debates in Religion and Sexuality at Harvard Divinity School.
Chu, the nephew and grandson of Baptist preachers, is an ordained elder in the Reformed Church in America. A graduate of Princeton University, the London School of Economics, and Princeton Theological Seminary, he served as a farmhand at PTS's Farminary. He is now co-host, with Sarah Bessey, of the Evolving Faith Conference and recently served as Teacher-in-Residence at Central Reformed Church in Grand Rapids, Michigan. He hates marzipan and beets. He loves the San Francisco 49ers, the Book of Ecclesiastes, compost, and clementines.
April 17 | 10 AM - 3 PM
Get Unstuck
We have all made some significant changes to the way we do ministry in our churches. How do we keep moving forward and not get stuck in our own comfort? We're so excited to welcome Anne Bosarge to share about how this is possible, especially in these ever-changing times.
"Get Out of That Box! Discover new potential. Unleash new possibilities. Think new thoughts. Create a new future." Let's think about how we can think about opportunities in a new fresh way and not just rush to go "back" when the landscape is ripe for change and forward motion!
Anne Bosarge's bio
Anne Bosarge has always had a passion for teaching and a deep love for Jesus. From the time she was little, she remembers her life being saturated with faith-building experiences and dreams of becoming a teacher. After graduating with a degree in Elementary Education, she taught 1st, 2nd, and 3rd grades for 7 years in both public and private schools. In the summer of 1991, she was invited to attend a curriculum-writing workshop hosted by the Georgia Department of Education. This awakened a new passion in Anne and her love of curriculum writing was born! She went on to work for the GDOE as an Elementary Specialist, writing curriculum and developing the state's teacher resource website and speaking to groups of teachers and administrators.
In the summer of 1995, Anne answered the call to enter full-time ministry and merge her love of Jesus with her passion for teaching. She started her ministry career as the Director of Children and Family Ministries at St. Simons United Methodist Church in St. Simons Island, GA. As God continued to develop her heart for ministry and leadership, she was led to The Chapel, a growing church-plant in nearby Brunswick, GA where she accepted a position as Children's Director. Anne currently works at The Chapel as the Multi-Campus Director where she oversees alignment and direction of their three campuses. She uses her passion for creating bright ideas to develop out-of-the-box ministry solutions and programs that point people to Jesus and develop them as leaders within the church.
Anne lives in Brunswick, GA with her husband, Corey. She enjoys cooking, reading, writing, baking bread, and spending time with her kids: Rosalyn (19) and Jacob (15).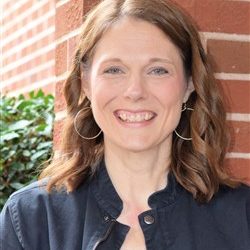 Anne Bosarge serves as the Multi-Campus Director at The Chapel Ministries, a multi-site United Methodist congregation with campuses in Coastal Georgia. In her role as Multi-Campus Director, she trains and equips staff and ministry leaders and ensures all campuses are moving forward toward accomplishing The Chapel's vision, to provide environments for people to encounter God and respond to His call on their lives. She has also authored curriculum and leadership books including, Get Out of That Box.
June 11 & 12 |
6:30 - 8:30 PM & 10 AM - 12:30 PM
Rest & Renewal for Laity
When laity are involved in a day job, family life, friends and church volunteer work how do we rest and renew? That feels impossible to some of us. A Deacon serving Michigan, Rev. Cora Glass will lead a rest and renewal retreat. Rest and renewal are so important in our lives and yet, it so often is far down on our to-do lists. This Friday evening and Saturday morning retreat will help you bring it to the top of your list.
Cora Glass is an ordained deacon of the Michigan Annual Conference of The United Methodist Church. She currently serves as the Director of Lifelong Faith Formation at Central UMC in Waterford, Michigan where she encourages church members of all ages towards growth in faith and service to others. She has a passion for feeding communities physically and spiritually. Spiritual practices that feed her soul include Lectio Divina, intuitive painting, and finding ways to incorporate sabbath within a busy life.