Have questions?
Contact Associate Director for Lay Leadership Development - Laura Witkowski
Looking for ways to 'Get Out of the Boat?' Click here to be inspired!
The Ministry of the Laity
As baptized Christians, we are all called to carry out the Great Commission found in Matthew 28:18-20 – to make disciples of Jesus Christ for the transformation of the world. Laity have been instrumental in the growth of The United Methodist Church since its beginning, and were called to lead congregations between visits of the circuit-riding clergy. Today, that tradition continues in successful congregations, where the partnership of the clergy and laity leads to vibrant missions and ministries.
Each month, this page will have a highlighted resource.
Laity called to...
The Board of Laity considered this call of the laity. Click here to check out their responses!
What is a Disciple? What does a Disciple look like? What does it mean to be a Disciple?
The Board of Laity considered these questions. Click here to check out their responses!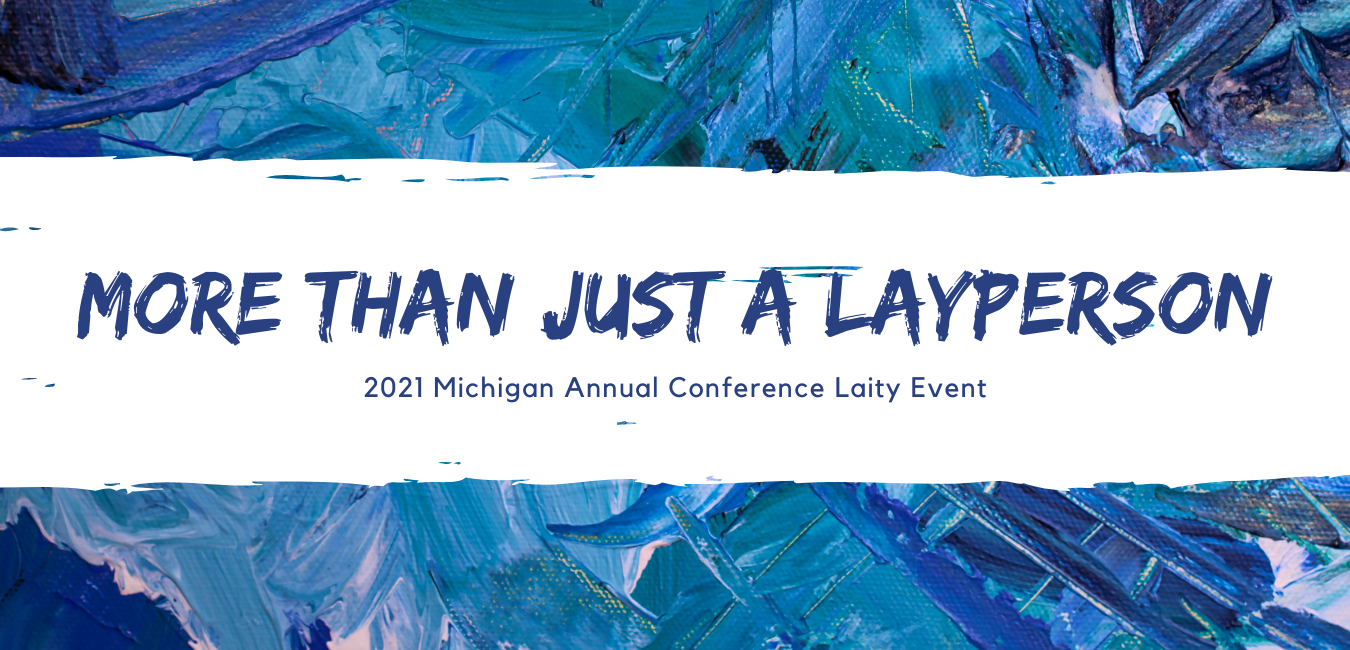 "Singing the Lord's Song," the 2021 Michigan Virtual Annual Conference. Thursday, June 3 Laity Event featuring a special presentation by Derrick Scott III, the Executive Director and United Methodist Campus Minister for the Campus to City Wesley Foundation in Jacksonville and St. Augustine, Fl. He has been leading ministry to college students and young adults for more than 18 years.
The event also includes laypersons of the Michigan Conference - Jenna Walker, Andrew LaJoie, Jody Pratt, Ruby Anderson, Annette Erbes and Laura Witkowski.