1 event,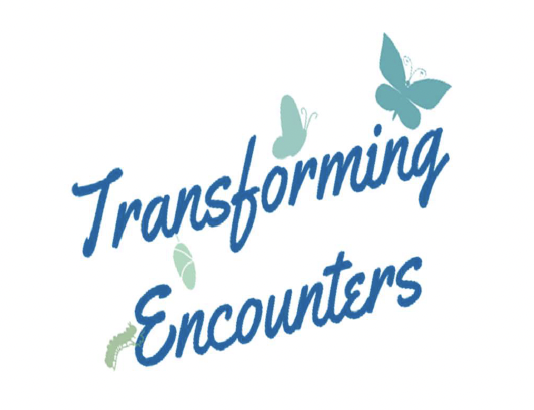 Family Systems Consultation Group is a ten-month program, grounded in Bowenian Family Systems Theory, designed to enhance personal, family, and professional understanding, growth, and maturity. Join us on the first Thursdays of each month from September, 2022 to June, 2023, 9:00 a.m. – 12:30 p.m. Designed for pastors, other professionals, students, volunteers. This program is… Continue Reading Family Systems Consultation Group
1 event,
2023 Michigan Annual Conference
NEW EVERY MORNING The steadfast love of the Lord never ceases, his mercies never come to an end; they are new every morning; great is your faithfulness. - Lamatations 3:22-23 NSRV New Edition Friday, June 2 - Sunday, June 4, 2023 Grand Traverse Resort • Acme MI Clergy Session Thursday, June 1, 2023 Visit the… Continue Reading 2023 Michigan Annual Conference
3 events,
Peace with Justice Sunday 2023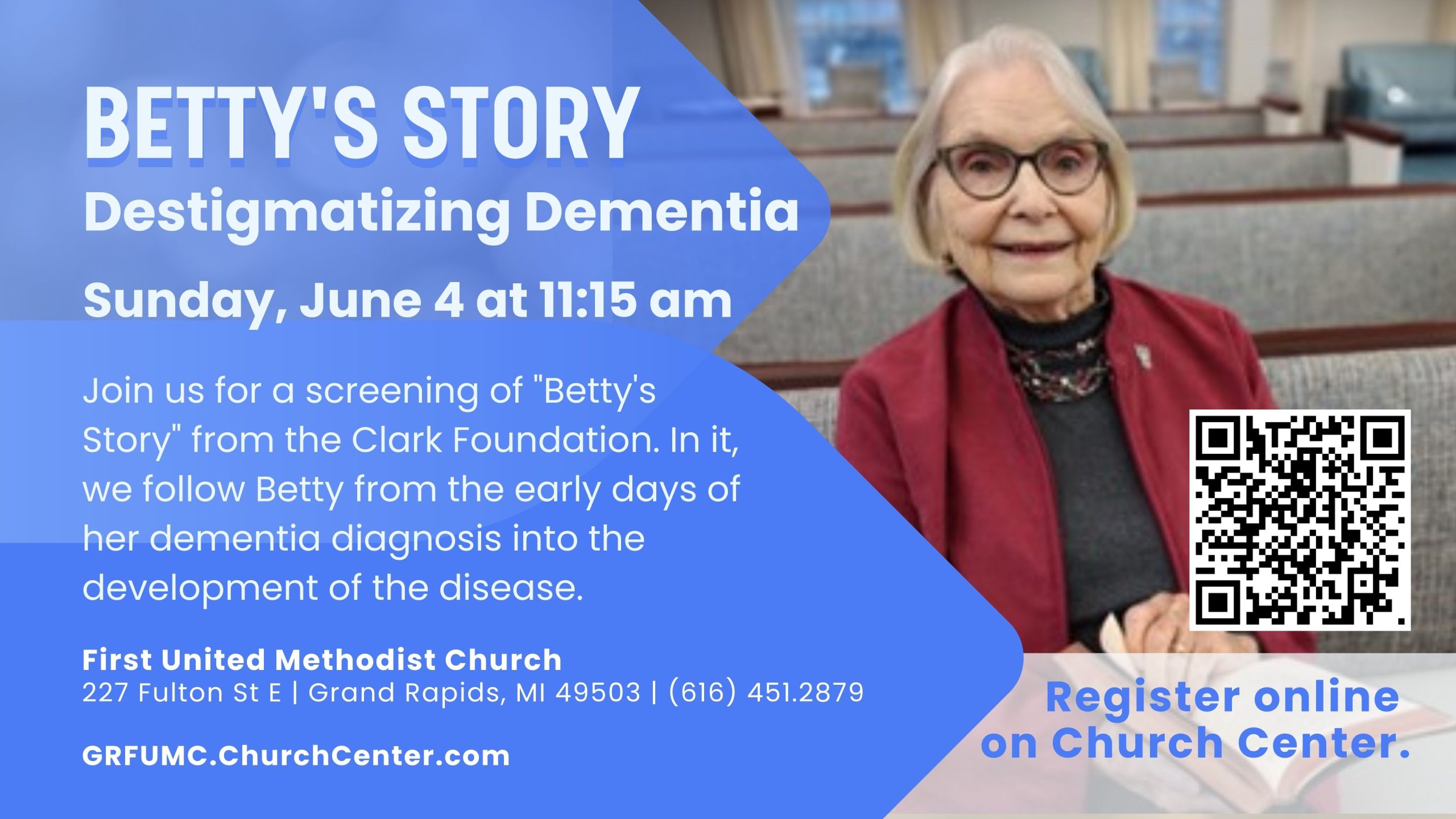 Join us for a screening of "Betty's Story" from the Clark Foundation at 11:15am on Sunday, June 4 at GR First UMC. The documentary follows Betty from the early days of her dementia diagnosis into the development of the disease.
1 event,
Train to be a volunteer member of an Early Response Team so you can serve in the days following a disaster. Visit the Disaster Repsonse Page for more information. To register, contact Rev. Bob Freysinger at 517-812-0762, [email protected] 
1 event,
You are invited to  celebrate the ministry of District Superintendent Jerome (Jerry) and Ruth DeVine on June 11, 2023 at DeWitt Redeemer UMC.  Celebration Service begins at 3:00 pm with a reception following.  Please RSVP at https://www.punchbowl.com/parties/033f486c6ee25f7b8d34
1 event,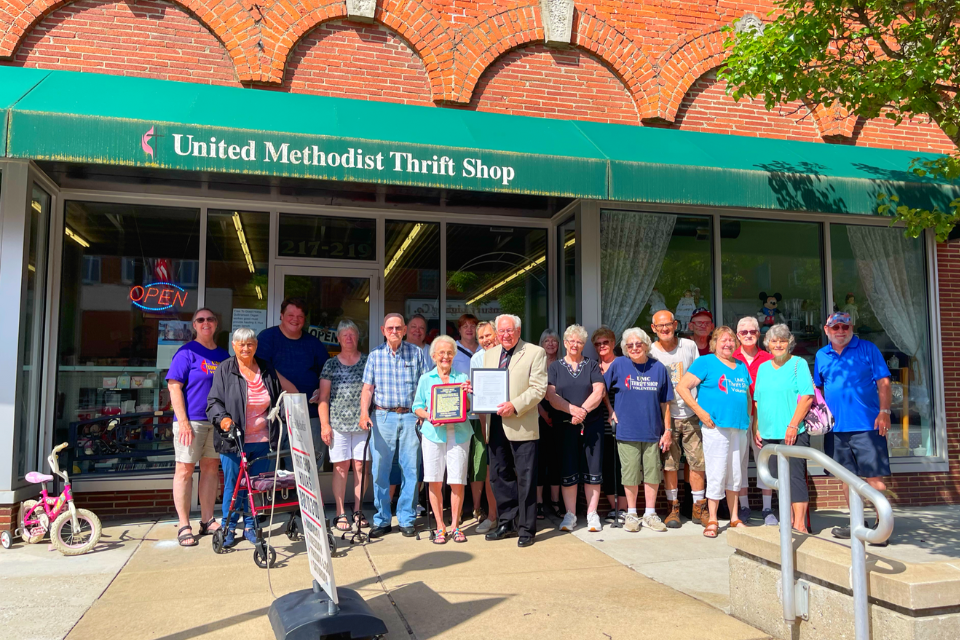 Presented by Union City United Women in Faith Hosted by Greater Southwest District United Women in Faith Thursday, June 22, 2023 Union City United Methodist Church (200 Ellen St) 6:30 to 7:15 p.m. enjoy refreshments, hear a brief presentation with Q & A time and view an exhibit about our 60th Anniversary celebrated in 2022.… Continue Reading Mission Evening: A Night at the Thrift Shop
2 events,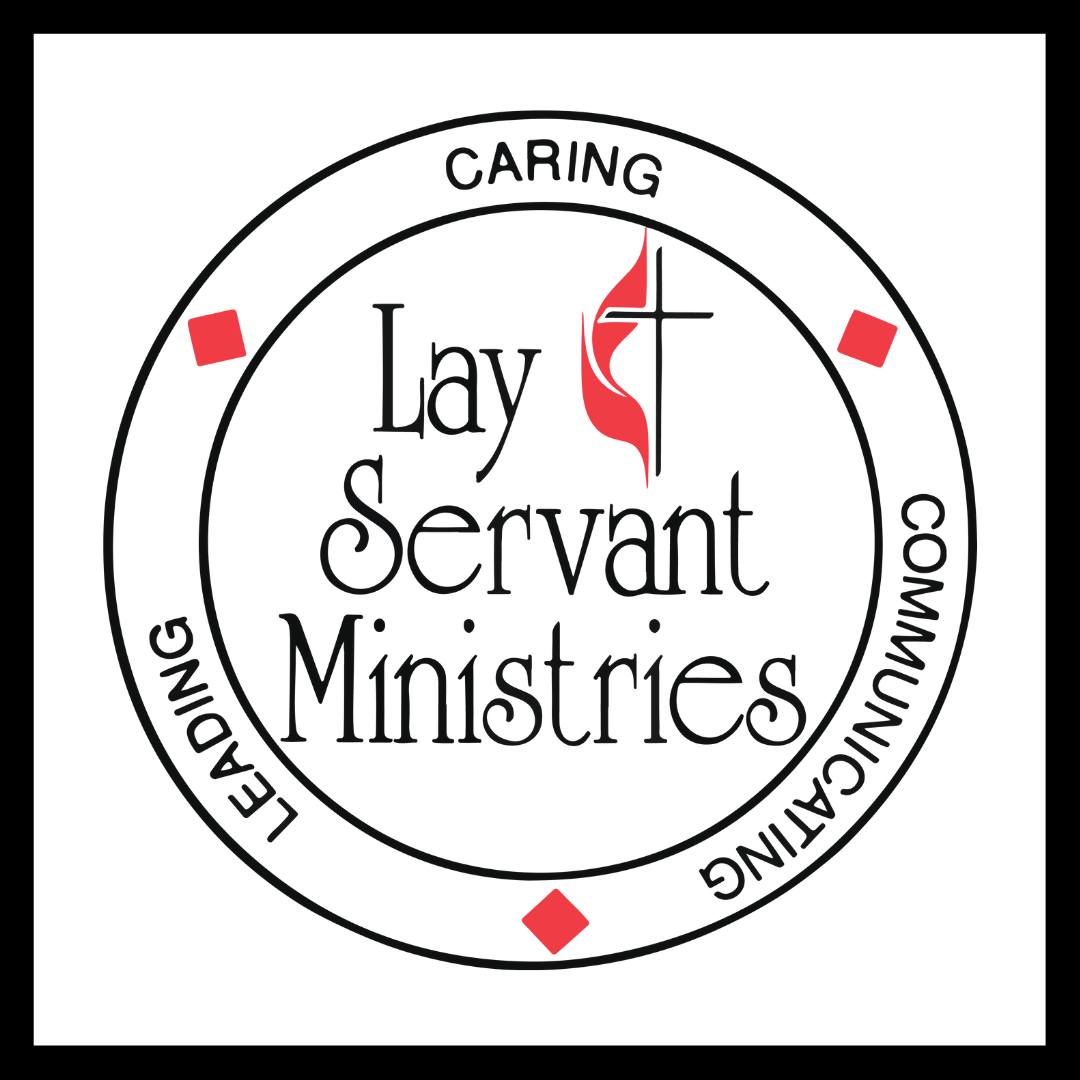 Dancing With Words Dates:    June 27, July 11 & 18 Place:     Mayville United Methodist Church 601 Ohmer Mayville, MI  48744 Time:     1:00-4:30 pm Participants will need to purchase their book, Dancing with Words by Ray Buckley.  DR407 978-0-88177-407-8, $14 Facilitator:  Deb Sturm Contact info:  Deb Sturm [email protected] Download the registration form >>>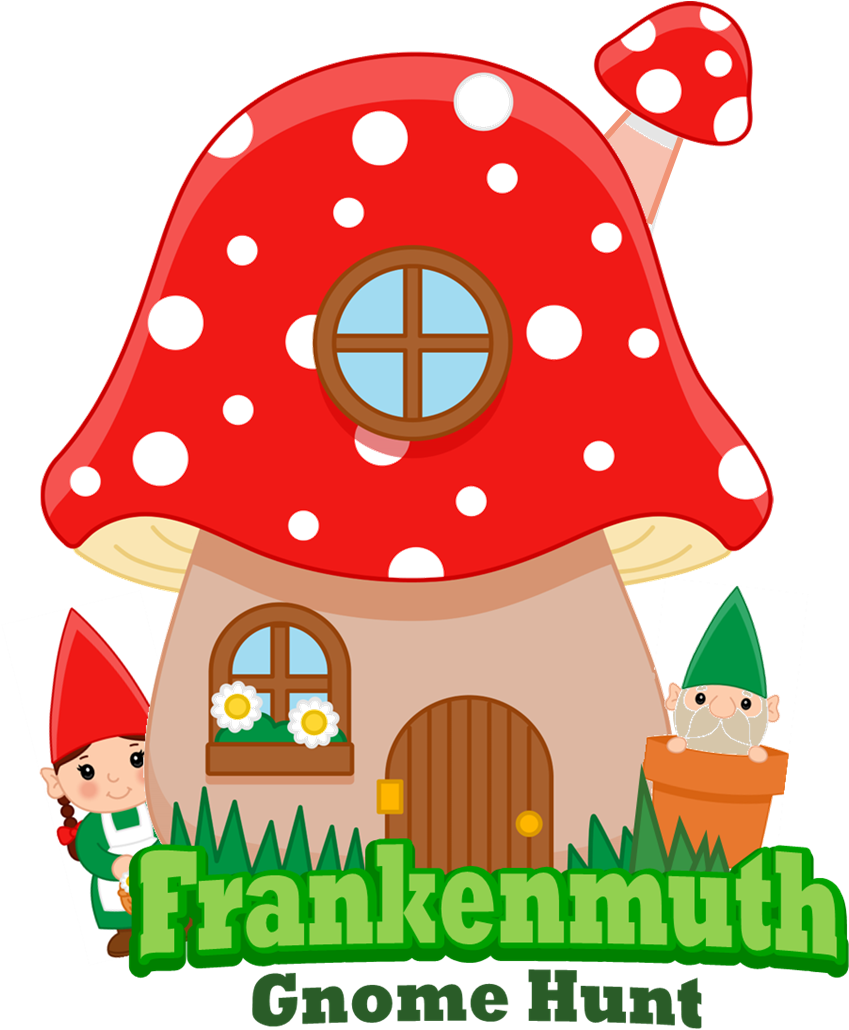 Tuesday, June 27 6:30 - 8:30 pm Meet in Frankenmuth UMC parking lot 346 E. Vates Street Did you know that Frankenmuth is the home to a whole DONSY of GNOMES? It's true! Gnomes live all through the village of Frankenmuth, and we're going on a Scavenger Hunt to find them all. So get your… Continue Reading Central Bay District Youth Gnome Hunt