This is the inspiring story of how the faith of four lay servants in southeast Michigan helped them cope with and manage COVID. 


ONEIKA MOBLEY
Michigan Conference Communications
The past year has been quite interesting. Unforeseen challenges caused by the COVID-19 pandemic have taken a considerable toll on people around the world. In the U.S., we have witnessed some of the most unbelievable events, triggering a rollercoaster of emotions that test our faith daily. 
Loss of life, civil unrest, political upheaval, and an economic downturn resulting in job loss and homelessness has seemingly become the new norm as we condition ourselves to expect the unexpected. 
While some people question God's plans in these tumultuous times, others find solace in God's Word. This point is certainly true for four of God's faithful lay servants in Southeast Michigan. 
Self-reflection helps when dealing with the fallout of the pandemic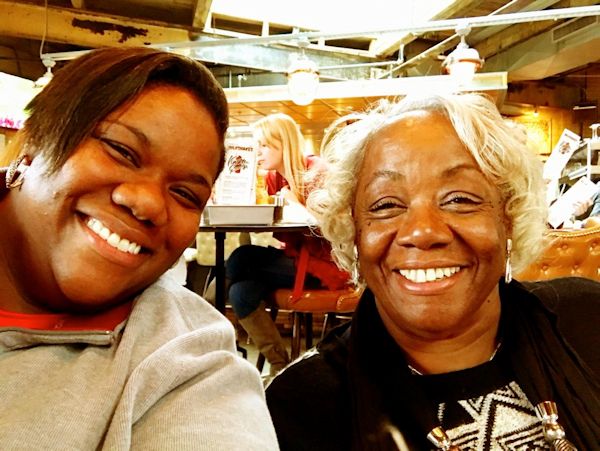 When the pandemic spread across the country in March 2020, like many other people, Pearl Lewis watched as the world transformed suddenly. The change took us all by surprise, but this Southfield, MI resident believes God knew that His children could endure how the pandemic would affect everyone's lives. 
"The hardest task for human beings is to adjust to change," said Lewis, a retired human resources administrative assistant with the City of Detroit. "But God has stopped us in our tracks and told us that we must change."
Lewis, a layperson who is very involved in local church, district, and conference activities, said she misses everyday occurrences like seeing and hugging family and friends and physically going to church. However, the pandemic has allowed her to assess her life on a deeper level. Now more than ever, she asks herself whether her actions, business, faith, and thoughts align with God's plans. 
"I like to shop, but God said to me, 'do you really need all those things? You have an abundance of material items, so donate some of those things to people who are homeless or have lost their job'" said Lewis. 
In the quiet moments, Lewis recognizes the grace and mercy God has granted her. Yes, she has plenty of material things, but she also realizes she has been lax in watering her soul for the ultimate life in God's kingdom. 
"My business is focused in a different direction now – increasing my faithfulness to God and living to please Him. I intentionally focus my attention on practicing God's highest two Commandments – to love God above all and love others as myself." 
For Lewis, a life-long member of Scott Memorial United Methodist Church in Detroit, the pandemic has strengthened her in unexpected ways. Things she used to think were important have been pushed to the bottom of her must-do/must-have list. 
"My prayer life and Bible study have increased tenfold. My love for and forgiveness of family, friends, and myself have taken on a new intensity," she added. "My priorities have shifted from self to increased faithfulness to God and love for others." 
Faith on the front lines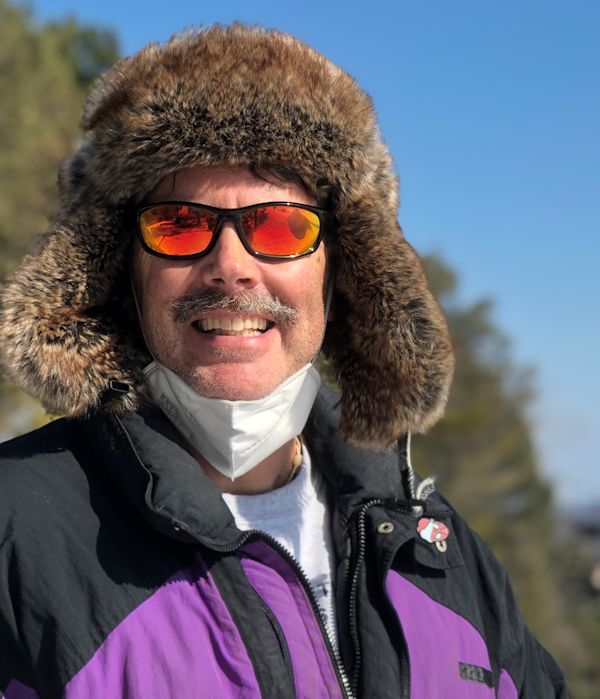 Like Lewis, other lay servants have increased their faith during this pandemic. 
Erik Paschke of Riverview, MI, has experienced first-hand the impact COVID-19 has had on people's lives.
From day one of the pandemic, Paschke has been busy working as a local hospital pharmacist. He assists nurses on the floor, so he sees and consults with COVID patients face-to-face, in their rooms every day. 
Although he takes all the precautions to protect himself at work and home, he is concerned about contracting the COVID virus and spreading it to his family. But his trust in God and ministry work at Trenton Faith United Methodist Church in Trenton, MI, keeps him going. 
When asked whether he experienced a spiritual epiphany while working on the front lines of the pandemic over the past year, Paschke stated, "I have felt my spirituality is still in a good place, even though I have not had time to share with others."
Battling COVID on the home front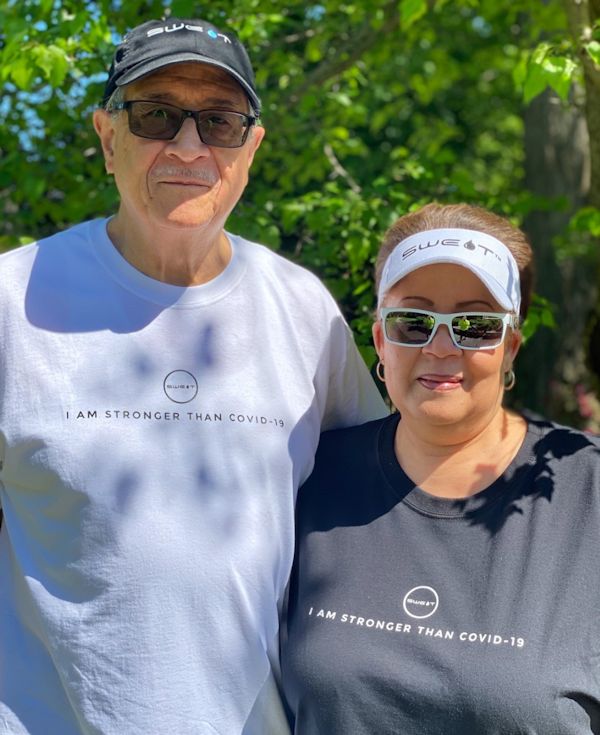 The pandemic hit home for Joe and Nilda Thomas, Hope United Methodist Church members in Southfield, MI.
Last March, the couple contracted the COVID-19 virus within days of one another. Joe caught the virus first, and fortunately, only had to self-quarantine at home for two weeks.
A few days after Joe's diagnosis, Nilda discovered she also had the virus. Joe, however, had more symptoms and lost a considerable amount of weight during his time in quarantine. 
"I believe by God's grace that although I too was sick, I was still able to take care of Joe," said Nilda. "While I was concerned about him sleeping so much and his weight loss, we prayed our way through this ordeal."
Nilda said that despite the constant news coverage and hearing of friends and others dying from this horrific illness, they never lost faith and trust in God that He would see them through.
"As a believer and servant, my life is secured by my faith – these values are connected in my everyday walk. As a result, my ability to cope has been a journey of trust in God," said Joe. "If there was a time when discouragement tried to creep into my life, I relied on that Holy Spirit-directed coping power through prayer and meditation." 
What is most concerning to Joe is the effect this pandemic will have on all our children and how they will process this season in their future, particularly what "normal" will look and feel like (to them) going forward.
Even still, both Joe and Nilda are optimistic about watching the Lord work His amazing grace in these uncertain times.
Continue keeping the faith
These are a few of the many wonderful examples of how laypeople lean on their faith to help cope with the overwhelming challenges we face during the pandemic. The pandemic has exposed the ugly side of humankind, but more importantly, the beauty of humanity's devotion to God and God's will for our lives.
If 2020 and the beginning of 2021 have taught us nothing else, we must trust in the love of God to see us through any obstacles, as God has promised. John 16:33 says, "I have told you these things, so that in me you may have peace. In this world, you will have trouble. But take heart; I have overcome the world." [NIV]
Based on the testimonies from Pearl, Erik, Joe, and Nilda, God still shows Himself to work mightily on behalf of those who keep their faith and trust in Him and that God is in total control.
May the God of hope fill you with all joy and peace in believing, so that by the power of the Holy Spirit you may abound in hope. – Romans 15:13 ESV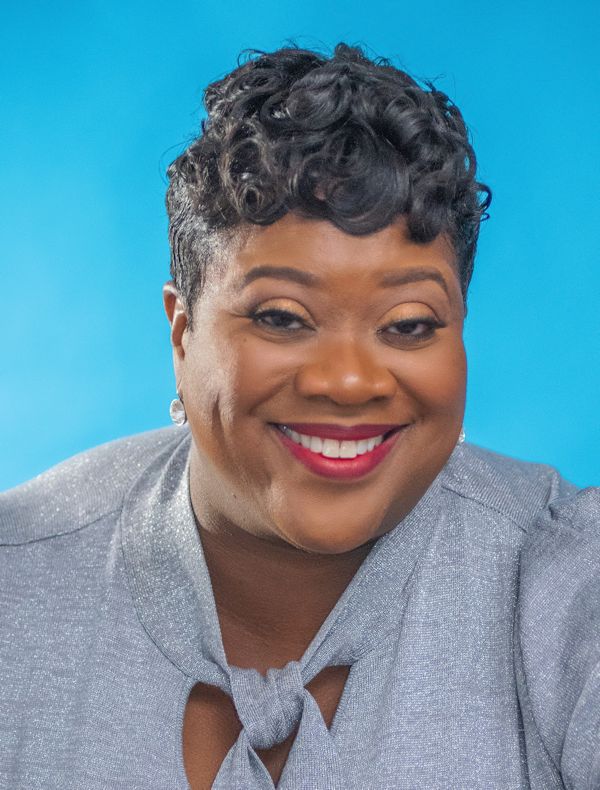 We welcome Oneika Mobley to the Michigan Conference Communications Team. Oneika is a 20-year veteran in the public relations industry. She has worked with leading global communications agencies, including Jack Morton Worldwide, MSL Group, and Weber Shandwick, where she managed General Motors accounts. Currently, Oneika is the Media Relations Manager for Corporate Communications at TCF Bank. Before joining TCF, she was a Senior Public Relations Representative at SME (Society of Manufacturing Engineers). Oneika is on the board of directors for the Scott Community Center, Inc., in Detroit and the Torch of Wisdom Foundation, Inc. in Southfield, MI. Her civic work includes volunteering with several organizations, including Girl Scouts and English as a Second Language. She received a Bachelor of Science degree in Speech Communications and Theater from Tennessee State University and now resides in Farmington Hills, MI.