Meet Your Coaching Instructor
Naomi García, is a member of the Michigan Conference staff. She describes herself as, "Mesmerized, reminded and centered by shores of the Gulf of Mexico, lakes called Rathbun, Great, Clear, Townline, Thumb; the rivers named Rio Grande, San Gabriel, Colorado, Grand River, Cumberland, Lake, Grand, Dowagiac, Hersey." An aspiring disciple rarely satisfied with the latest take on how The Holy One calls, moves, shapes, beckons, equips, comforts and companions; shuttling between the discipline of mind and the art of soul. Naomi is a facilitator intrigued and longing for inclusive inclusion; Consultant negotiating the wide spaces between meddling and staying home; Mediator stirred by the courage of truth-telling and re-discovering the edges of compassion; Coach channeling Curious George and Hiccup.
Interested In Becoming A Coach?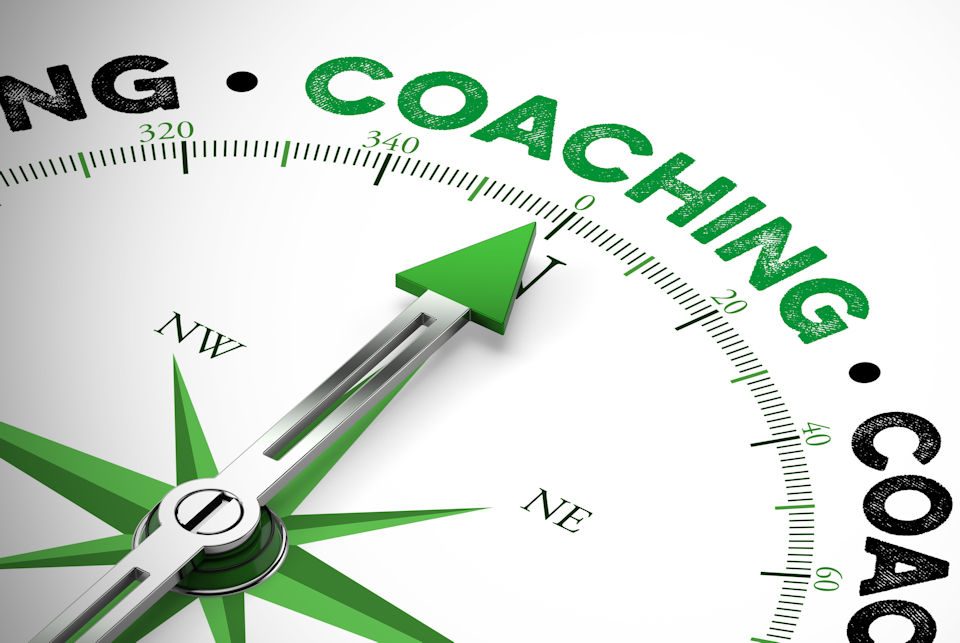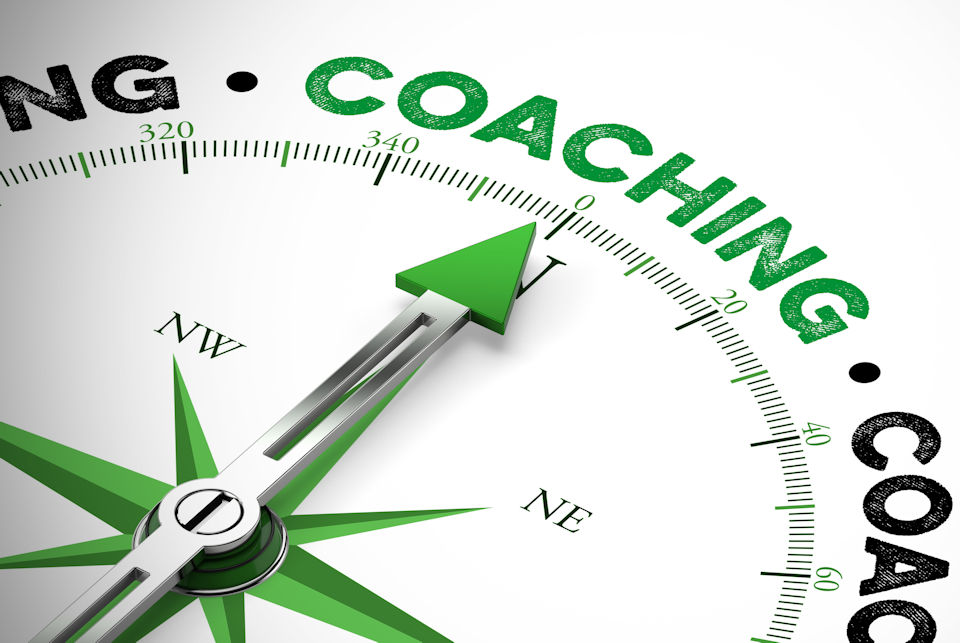 What is Basic Coach Training?
What? Where? How? When?
Asking the right questions is an essential part of being a great coach. Basic coaching skills can dramatically step-up leader effectiveness, increase a leader's impact in the faith community and the local community, and prepare ministry leaders to effectively coach each other in partnerships with peers. It is ideal for supporting friends, followers, leaders, helpers and supervisors.
Basic Coach Training is for paid and unpaid leaders, decision-makers, and everyone engaged in life. The coach approach can enhance ministries and partnerships. Basic Coach Training counts towards Professional Coach credentials of the International Coach Federation.Participants in Basic Coach Training frequently discover new avenues of creativity in planning and problem-solving. Basic Coach Training is part of the Michigan Conference of The United Methodist Church strategy to create a coaching culture in our organizational and relationship systems. This training is a step toward becoming part of the Michigan Conference faculty.
What Can I Expect?
Basic Coach Training learners are equipped to start coaching immediately with a growing confidence and competency. Participants learn and practice coach training theories and techniques through classroom instruction, small group interaction and several practice teaching opportunities. And you will craft your own coaching skills and style by
sharpening your listening skills

honing the art of asking powerful questions

using artful language and direct communication to nurture the one-being-coached toward new awareness

coaching and being coached.

giving and receiving feedback.

networking and collaborating with other coaches.
In twelve (12) hours learners will:
Gain a strong understanding of coaching and the distinction between coaching and therapy, consulting and mentoring.

Develop core coaching skills that can be incorporated into the local church setting.

Receive a combination of coaching theory and practice.

Observe LIVE coaching.

Learn a Five-Step Coaching Model.
UPCOMING CLASSES:
This is a starter class for those with no previous coaching experience who want to get started. A great place to "try on coaching" with no further obligation. 3 sessions. Live, virtual via Zoom. $30 registration. No prerequisite. Multiple breaks. This class will be offered in two series. Choose one series, not both.
January 10, 17 + 24, Sundays. 1:00 pm ct/2:00 pm et – 5:00 pm ct/6:00 et pm.
May 4, 11 + 18, Tuesdays. 4:30 pm ct/5:30 pm et – 8:30 pm ct/9:30 et pm.
What is Coach Training Part 1?
Coach Training Part 1 is for learners looking to learn more and considering becoming a trained coach.
Coach Training Part 1 includes thirteen (13) live via Zoom four (4) hour sessions and 5 asynchronous (ondemand) sessions. These sessions meet the instruction requirement for the first-tier of the International Coach Federation (ICF) coach credential, Associate Certified Coach (ACC).
To register for this course of multiple session a student IS NOT required to have any previous coaching experience; including Basic Coach Training. However, if a student has taken basic coach training, those hours are included in the required hours needed to be an Associate Certified Coach.
Learner coaches completing Coach Training Part 1 may become an authorized MiConference coach as part of the Conference's mission to raise leader effectiveness. MiConference Authorized coaches are required to complete Coach Training Part 2.
Students can go on after obtaining their certification to become a Professional Certified Coach or take additional certification requirements.
Coach Training Part 1 UPCOMING CLASSES
This Course is now broken into two parts that can be taken simultaneously.
Coach Training Asynchronous Courses (5 sessions). Taken at learners pace. No Prerequisite. $350.00
Coach Training Part 1 LIVE Courses: *prerequisite or simultaneous enrollment with Asynchronous Courses. Part 1 LIVE course individually: $737.50 Simultaneous enrollement with Asynchronous Courses: $1087.50** (a market value of $2,850)
Mondays: January 25, 2021 to April 26, 2021
Session Time: 4:30 pm ct/5:30 pm et to 8:30 pm ct/9:30 pm et, with multiple breaks. Venue: Online via Zoom (a one-time, free download)
Your Coach Training fee includes:
Live, online instruction in fourteen (14) four (4) hour sessions (plus one session backup), and
One-time shipment of coach training bookset directly from Coaching4Clergy
Learner Coaches will be sent MANAGING TRANSITIONS by William Bridges and Susan Bridges once enrolled in the class *Cost revision reflects this change*
Mentor Coaching Class
Prerequisite: Completion of Coach Training Part 1
Mentor Coaching is a powerful way to further develop and hone your coaching skills and competency. Mentor coaching, like general coaching, moves individuals toward their personal and professional goals. Mentor coaches generally provide coaching in the following areas:
Practice Development
Building and developing a coaching practice
Incorporation of coaching/coaching methods into current setting
Professional Development
Feedback on your coaching skills
Improve/enhance your coaching competence
Personal Development
Strengthen Personal Foundation
Be coached yourself
Group Mentor Coaching Class Schedule:
2 classes. Multiple breaks. Live, virtual via Zoom.
Each class includes 2 group sessions. 4 1-on-1 sessions.
Choose one series, not both.
January 4 + 11, Mondays. 11:30 ct/12:30 et – 3:30 ct/4:30 et pm
May 12 + 19, Wednesdays. 11:30 ct/12:30 et – 3:30 ct/4:30 et pm
Cost: $350.
Includes:
8 hours of group mentor-coaching
Everyone coaches once.
During the 8 hours, when you are not coaching, you benefit by listening to others coach, hear the feedback they receive from the mentor-coach, offer feedback to the coach, and ask questions.
You may miss one hour of the group sessions and still fulfill your mentor coaching requirement.
4 individual mentor-coaching sessions
These individual mentor-coaching sessions will scheduled with an approved Coaching4Clergy mentor-coach.
Each individual mentor-coaching session is 45 minutes in length.
What is Coach Training Part II?
Learner coaches in Coach Training Part 2 class gain a deeper level of knowledge to upscale their coaching skills.
Prerequisite to Coach Trainngi Part II is satisfactory completion of the asynchronous sessions an live by ZOOM Coach Training Part I prior to enrollment.
Coach Training Part II includes thirteen (13) four (4) hour sessions of additional instruction. Coach Training Part II completes the Michigan Conference requirement for deployment as an authorized coach. These same sessions meet most of the instruction requirements for the second-tier of the ICF Coach Credential, the Professional Certified Coach (PCC).
A Professional Certified Coach (PCC) can own their own coaching business along with being a paid Certified Coach through the Michigan Conference.
Professional Certified Coaches (PCC) can take additional certification requirements.
Classes for the 2021 ministry year will be offered as one session on Saturday mornings starting in January.
Coach Training Part II UPCOMING CLASSES
Wednesdays: January 13, 2021 through April 14th, 2021
Session times:11:30 am ct/12:30 pm et to 3:30pm ct/4:30pm et, with multiple breaks.
Venue: Online via Zoom (a one-time, free download)
Prerequisite: Completion of asychronous courses and Live ZOOM Coach Training Part 1.
Part 2 registration and resources total cost: $1,087.50** (A market value of $2,850)
Includes live, online instruction in sixteen (16) 4-hour sessions
Students will be mailed WE CAN'T TALK ABOUT THAT AT WORK! by Mary-Francis Winters after registration. *Cost revision reflects bookset being included in price*
**

Funding assistance may be available through your local congregation, ministry settings and district ministries.