During the pandemic, Wesley Foundations in Big Rapids, Detroit, and Marquette found new ways to engage students and create loving community. Fall of 2021 is a time of "building back."
JOHN E. HARNISH
Michigan Conference Communications
"There's no going back to 2019", says the Rev. Kim Bos at the Ferris State Wesley House. "Coming out of the pandemic, we have to figure out how to go forward together, just like every local church." For the students at Ferris and on every campus, last year was a roller coaster of online courses, hybrid courses, upheaval in campus housing, and constant change. Bos, who came to Ferris in 2019, said, "I had six months of great ministry, then everything changed." Most of the classes have returned to in-person this semester, and Wesley is "building back," finding hope in the number of freshmen who have found their way to Wesley House.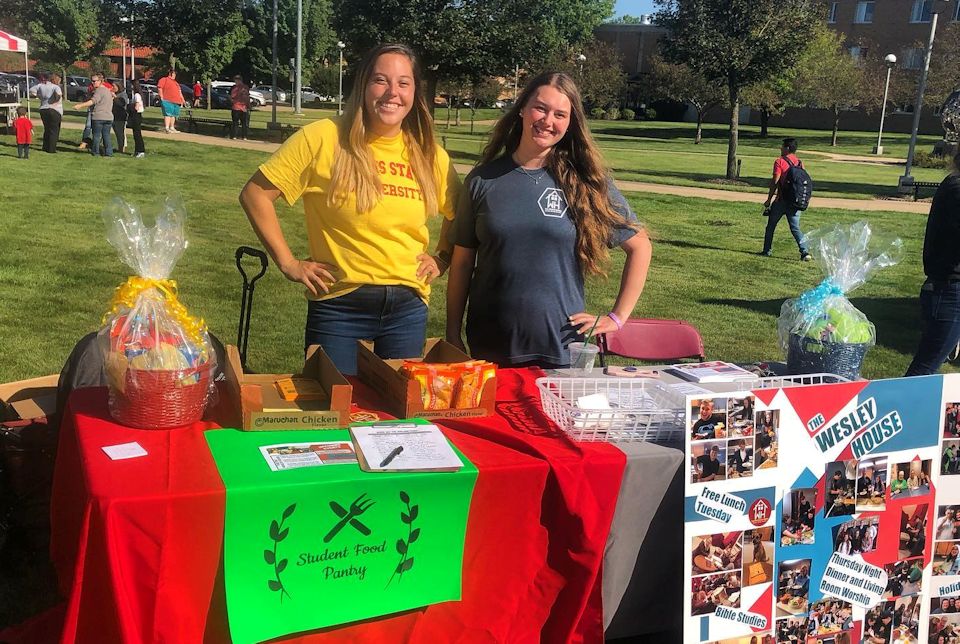 The Wesley House mission statement lifts three goals: 
Belong. Whoever you are, you matter to us! However you identify, you are welcome and celebrated here. Through active participation, The Wesley House can become your home away from home and family when you need family.
Believe. The Wesley House is a Christian ministry engaged in theological exploration. So, whatever you believe (or don't believe), we are here to encourage you to deeply engage in your faith and develop leadership skills.
Become. We want to help you discover your purpose and passions so that you can become the person God has called and created you to be.
Wesley House functions out of a facility entirely separate from Big Rapids First United Methodist Church, but Bos says, "We are good friends with First Church." In addition, she tries to affirm the connection with the church by taking students with her when she preaches in other churches. When students graduate, she helps them find a new church home wherever they go. For now, Bos says, "We are figuring out how to go forward together."
Wesley at Northern Michigan University in Marquette also offers encouragement to students by being "an intentional and expansive faith community that supports students and young adults in their faith journey, serving as a catalyst for faith exploration as students journey through their time at Northern and beyond." Erica Thomas, the director, says, "We strive to do this by loving everyone and creating a community where everyone belongs as they are."
Their setting is unique in that Wesley is part of Marquette Hope, a multi-site United Methodist Church including Marquette First Campus, Scandia Campus, and Negaunee Mitchell Campus. Wesley is housed in the Connections Center Campus across the street from NMU. The Connections Center includes CommonGrounds, a coffee house offering free coffee, and a quiet space for students to gather, study, relax and grow together.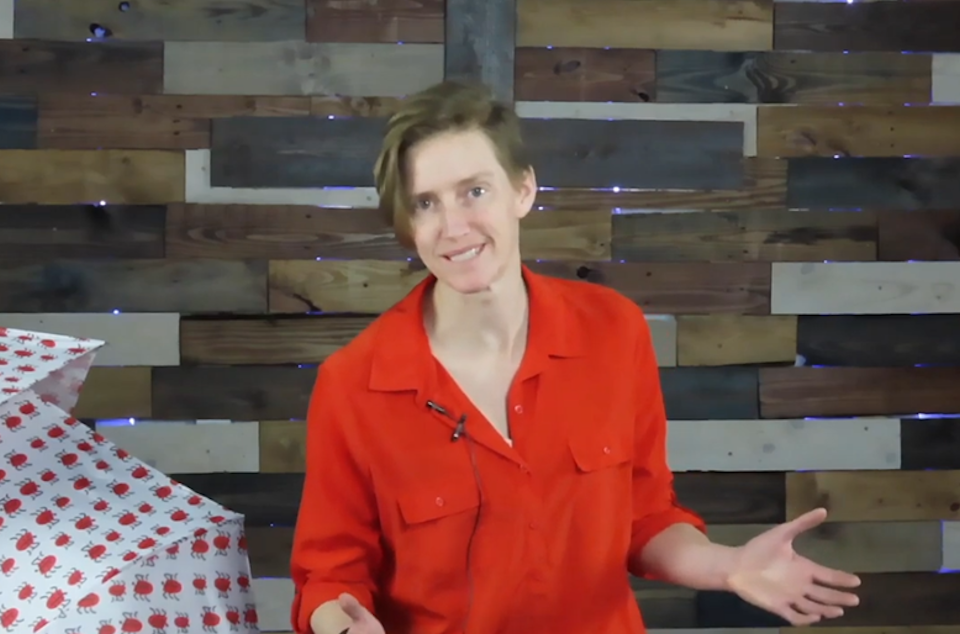 Thomas says one of the gifts of the COVID year has been the growing relationship between the United Methodist, Lutheran, Presbyterian, and Episcopalian campus ministries. She says, "It has created a beautiful partnership and fascinating conversations across our theological silos without entirely diluting the various traditions."
Five hundred miles south, Motor City Wesley in Detroit is "a collection of student-led communities mobilizing their passions, skills, faith communities and social networks to create goodness in the world." They host regular discussions about Detroit's history and explore how churches have responded to Detroit's needs. Under the leadership of Deacon Carl Gladstone, they are involved in various service projects making a difference in the city.
Deacon Gladstone says, "Motor City Wesley follows in the heritage of John Wesley who founded a student club (mockingly called "Methodists") on the campus of Christ Church, Oxford. They took food to the poor, visited the prisons, and taught orphans how to read."
As with other campus ministries, the COVID year was a bane and a blessing for Motor City Wesley. Because they were unable to meet regularly, they created a Lenten online ministry, "40 Days of Song and Scripture," and actually saw an uptick in participation. Today on Taco Tuesday, they give away tacos on the Wayne State Campus mall, and Carl says, "We're close to 1,000 tacos given away!" It gives them the opportunity to talk with dozens of students while they wait for their tacos. Gladstone says, "There are a lot of campuses in metropolitan Detroit, so we are trying to build something that could take root on any campus."
Back at Ferris, Kim Bos speaks for all the Wesley Foundation directors when she says, "It's hard out here, but it's hard everywhere. We know we can never go back to the way it was before 2019, but that's how it is for everyone. We are figuring out how to go forward together."
From the far reaches of the Upper Peninsula to the heart of the city, Michigan's eight campus ministries connect students and young adults with the faith, the world, and the church. They are a significant part of the Michigan Conference outreach to young adults. You can be part of this outreach with support from your local church's mission budget. For more information, go to https://michiganumc.org/wesley-foundation/
~ Ways to support our students …
Gifts to Wesley. Wesley campus ministries are EngageMI ministry partners. Click here and scroll for online giving options for the school of your choice.

Gifts to UM Student Sunday. This annual offering of The  United Methodist Church provides scholarships to college students, graduate students, and seminary students, including Michigan scholars. The official 2021 date is November 28. Click here for more information and resources.