Starting and Sustaining: Together in Ministries of Compassion, Justice & Inclusion
Wanting to connect the church and community? Wondering how best to sustain and grow a vital ministry? Looking for another approach after good plans don't work in the same way? Connect with other seekers and innovators. Be inspired by stories, renew spiritually, and imagine bold new ideas.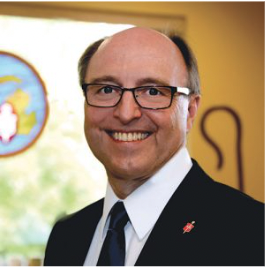 Presenter(s)
Keynote speakers include:

David Bard, Bishop of the Michigan Conference
Leaders of EngageMI Conference Projects:
* Matt Witkowski: Community Ministries Program
* Ashnee Young and Ryan Beuthin: Flint Freedom Schools Collaborative
* Kim Bos: Wesley House at Ferris State University
Music with:
* Student worship band from the Wesley Foundation at Central Michigan University
* Sari Brown, singer songwriter
WHAT
Gather with creatives, community organizers, and change makers. Hear stories from EngageMI project leaders about how they started and restarted. Be renewed in prayer and worship with Bishop David Bard preaching. Ask questions, reflect, and imagine what might be next in your setting.
A pre-event will be held featuring speaker Temba Knomozepi, a missionary with the United Methodist General Board of Global Ministries (GBGM) serving as an agriculturalist at Mujila Falls Agriculture Center in Zambia.
WHO
All are invited. Sponsored by the Michigan Conference Board of Global Ministries.
WHEN
Pre-event 'Evening with Temba' on Friday, September 29, 7:30-8:30 pm. Registration from 7:00-7:30 pm.
Main event on Saturday, September 30
9:00 am registration and refreshments.
9:00 am - 4:00 pm worship, stories and workshops.
COST
In person registration costs:
Early registration before September1
- Individual $35
- Groups of 3 or more, $30/person
After September 1
- Individual $45
- Group of 3 or more, $40/person
Walk-ins
- Individual $55
- Groups of 3 or more, $50/person
Virtual option:
Portions of the event will be streamed live on the Conference Facebook Page on Saturday, September 30. Join on Facebook from 10:00am-12:30pm to watch the opening welcome, music with Wesley students, devotions from the bishop, real life stories about Starting, Sustaining and Pivoting ministries from EngageMI project leaders. Livestreaming will begin again 2:30-3:30pm with music with Sari Brown, and a Message from Bishop Bard.
WHERE
Pre-event 'Evening with Temba' at Wesley@CMU, 1400 S. Washington St, Mt. Pleasant, MI 48858
Main event at First UMC, 400 S. Main Street, Mt. Pleasant, MI 48858
Lodging is available at the Hampton Inn, 5205 E Pickard St, Mt Pleasant, MI 48858. Register by September 15 to secure the conference group rate of $139 per room using code "Michigan Conference of United Methodist Church".
Last Updated on September 25, 2023