Motown Mission started as a week-long work project for one congregation in 2005. In 15 years it has grown into a collaboration with 15 partners that put 5,000 volunteers to work in the city of Detroit.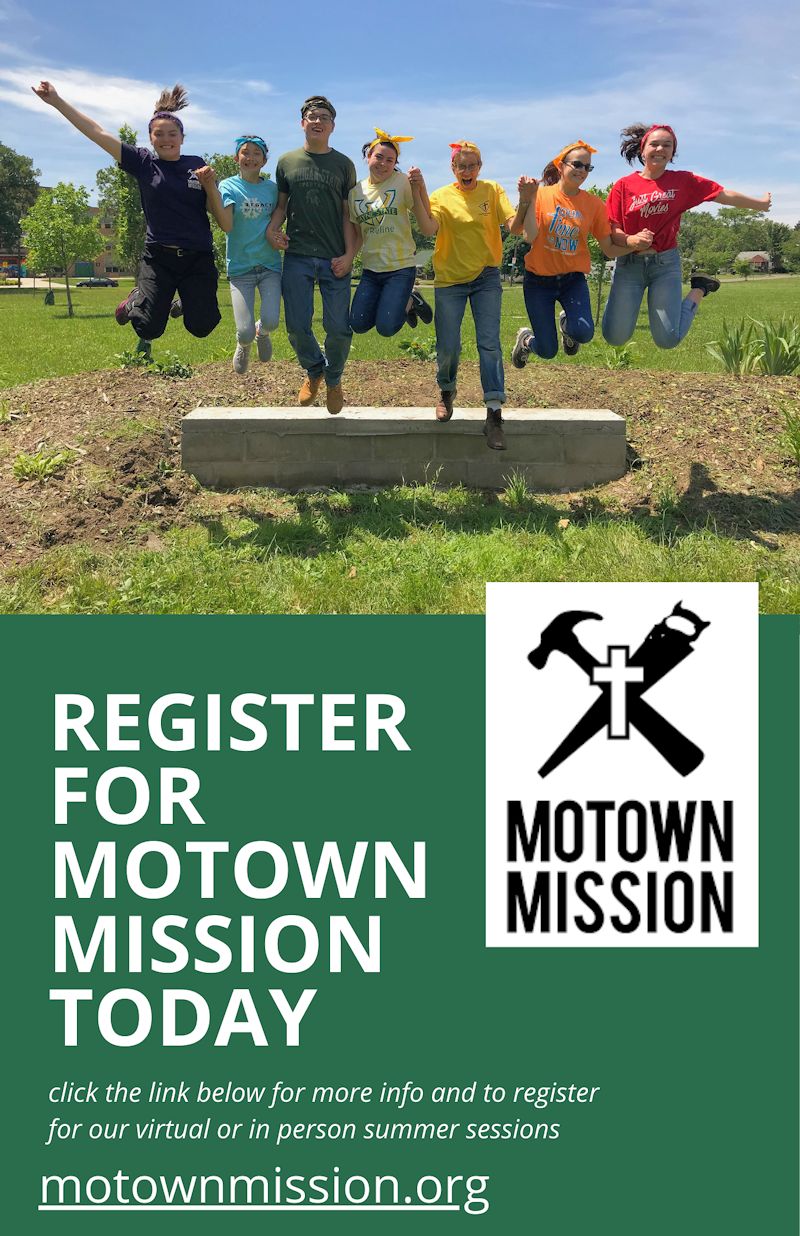 KAY DEMOSS
Senior Content Editor
Volunteers are a mighty force for good. Some work inside the church, keeping the life of the congregation humming. Others work outside the church, reaching out to transform the community in service and witness.
Motown Mission is an urban work mission destination in Detroit. Economic disaster recovery work in the name of Jesus Christ is the heart of their efforts.
Since the Motown Mission experience began in 2005, 163,000 volunteer hours have been logged. That's the equivalent of $3.9 million in service! Over the past 15 years, 5,000 persons in 310 groups from across the country visited Detroit and went to work through Motown Mission.
It all started with a group of Middle School students from Birmingham First UMC participating in a one-week team effort in Detroit in 2005. Motown Mission grew out of that engagement with the support from the Young Leaders Initiative of The United Methodist Union of Greater Detroit.
The Young Leaders Initiative "provides transforming inter-cultural Christian experiences for youth and young adults through three programs: Motown Mission, Motor City Wesley, and Foundry House."
It is no surprise that 2020 was not an ordinary summer for Motown Mission. Because of COVID-19, it was impossible to host and deploy the 600 volunteers who would typically be arriving to serve in the city during their eight-week season.
Amanda Mountain, a deaconess of The United Methodist Church and Motown Mission Director, notes, "Motown relies on the fees that groups pay, so we saw a significant decrease in support last year. We did not host teams at Metropolitan United Methodist Church as usual." But she quickly adds, "We canceled the normal summer activities, but then we got creative!"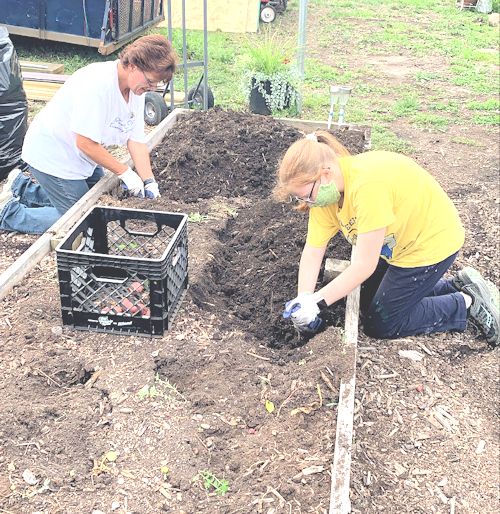 There were day-trip options for teens able to drive into the city. Work was done with COVID safety protocols in place. Motown's summer staff created an online version of the curriculum and content. While not hands-on, it was certainly spirit-led, including video tours of neighborhoods, Detroit history, and interviews with project partners. A team from Wesley at the University of Michigan will be engaged in the online experience this month.
Amanda has hopes for 2021. "Last year, we didn't understand much about COVID. Participants weren't even sure it was safe to ride into the city together for a day trip," she says. More is known about disinfecting tools, PPE, and such, and the director hopes to have one or two drive-in teams each of the eight weeks this summer. Amanda asserts, "We can keep teams safe. Volunteers bring a lot of light and hope to the city. We miss them!"
Her dream is to increase participation in the online option. Amanda also states that youth come in the summer season, but adult groups are welcome in the off-season. "Our partners need volunteers year-round."
What can volunteers expect from Motown? They provide housing, meals, and morning and evening programming from the home base at Metropolitan UMC. They also coordinate the service schedule between volunteer groups and Motown's partners. Fifteen non-profit organizations collaborate with Motown, including NOAH Project, MIUFI (Michigan Urban Farming Initiative), Redford Brightmoor Initiative, and Rippling Hope. Home repair, feeding the homeless, community gardening, and work at a free store are among the types of services rendered.
"The unique thing about Motown," Amanda explains, "is we set up a variety of different kinds of community service aimed at experiencing different things going on in Detroit to help with ongoing economic development going on in the city."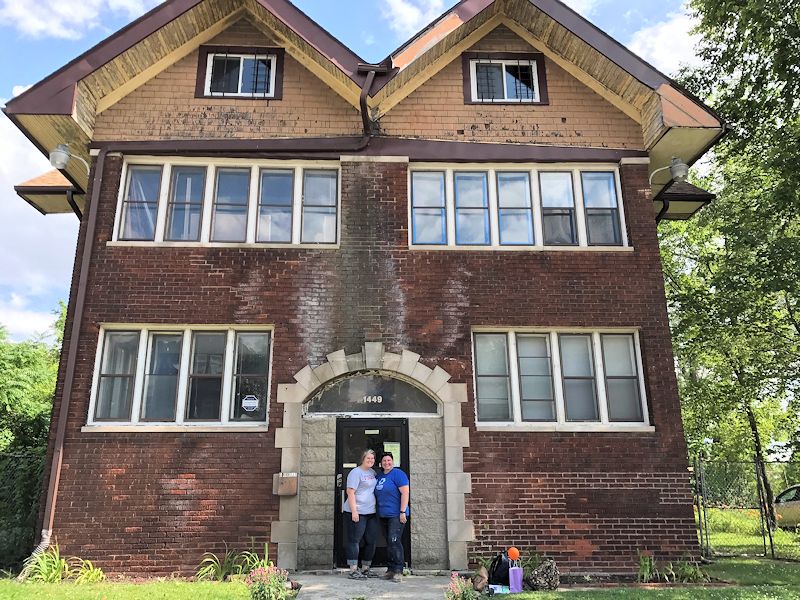 The Global Mission Fellows program has blessed Motown. A placement site for US-2s, Motown currently employs Lauren Norton, who came to Detroit a year ago. In this blog, Lauren describes the quiet summer she experienced in 2020. She works as Motown's Outreach Coordinator, the key link between volunteers and project partners.
Jinnia Siironen ended her term of service as a US-2 in August 2020 but stayed on at NOAH Project. She also is the Director of Community Life at Foundry House, where US-2s and Motown summer staff reside. Housemates include two other US-2s serving in the city: Emily Palm (NOAH Project) and Yeo Jin Yun (Methodist Federation for Social Action).
What does Amanda want Michigan United Methodists to know about Motown? "We are still here!" she shouts. "The City of Detroit and the work doesn't stop because of a pandemic. There are still ways to be in ministry together, even if socially distanced."
Motown Mission is an EngageMI ministry partner of The Michigan Conference. Those wishing to support their work may make contributions online here.
~ Learn more about Global Mission Fellows. Registration for the 2021 fall class of US-2s closes February 24.