Looking Glass Community Outreach's ministry assists low-income neighborhoods in rural Shiawassee County by providing a variety of programs that meet basic needs.
MEGHAN HARTLEY
Mission and Justice Communications Intern
Looking Glass Community Outreach (LGCO), located in Laingsburg, is a Michigan Conference EngageMI project that focuses on addressing rural poverty in southern Shiawassee County outside Lansing.
Founded in 2001, LGCO provides a variety of outreach projects for these communities, including taxi services, ramp-builds, mentoring opportunities for young children, access to a community garden, and monetary aid for residents to help with energy, mortgage, and utility bills.
Cathy Provines is the current director of LGCO and has been with the organization for 15 months. She said she joined the agency because she has a heart for missions and wants to help people.
"Looking Glass is a faith-based nonprofit organization whose mission is to make space for the sacred by meeting human needs," said Provines.
Provines says LGCO primarily serves the lower third of Shiawassee County which comprises several mobile home neighborhoods. The agency helps families stay in their homes by providing money for bills, ramps to continue to gain access to their homes, and gas cards to be able to get to the grocery store and other places.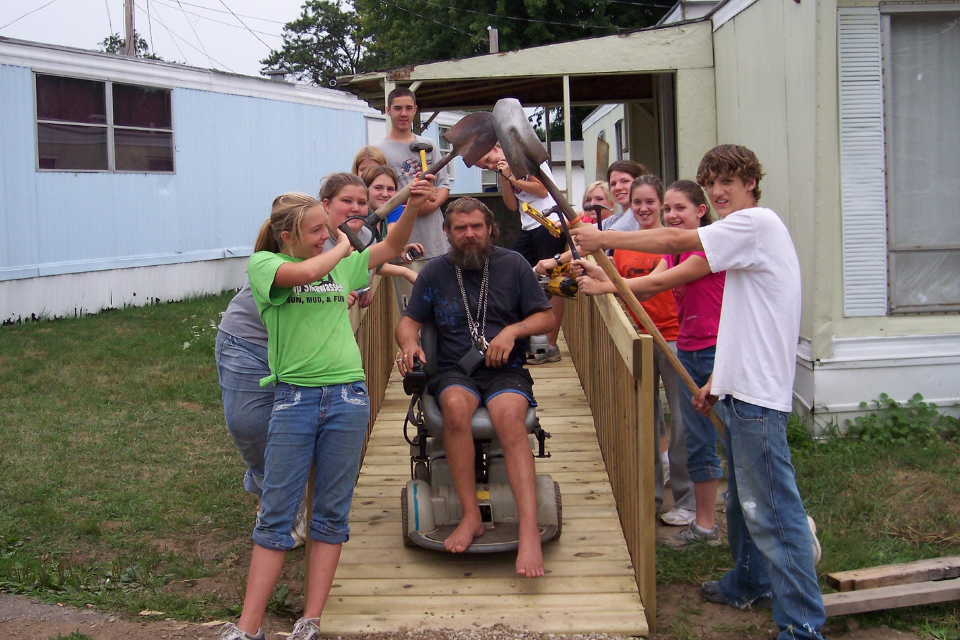 Looking Glass targets the basic necessities of human life for people in these communities who often feel alone and isolated, living up to the biblical command of loving thy neighbor.
David Draggoo, retired pastor and former director of Looking Glass, served as an ordained minister for 19 years before starting the agency.
"I retired early," Draggoo said. "But after 10 years, I felt a desire to get back involved. Helping people. I knew there were four other people who shared that interest, and I shared with them the church and our form of community ministry."
Draggoo says he was able to start LGCO by partnering with four other area churches, not all of them United Methodist. With the ecumenical support of these five churches, the agency is able to reach more individuals in the area and provide more services to them.
The agency not only has offered monetary contributions to families but also has provided the opportunity to be involved in a community garden and a mentoring program for their children to increase reading comprehension.
Provines and Draggoo say they have helped 1,000 families get back on their feet and over 200 children do better in their education.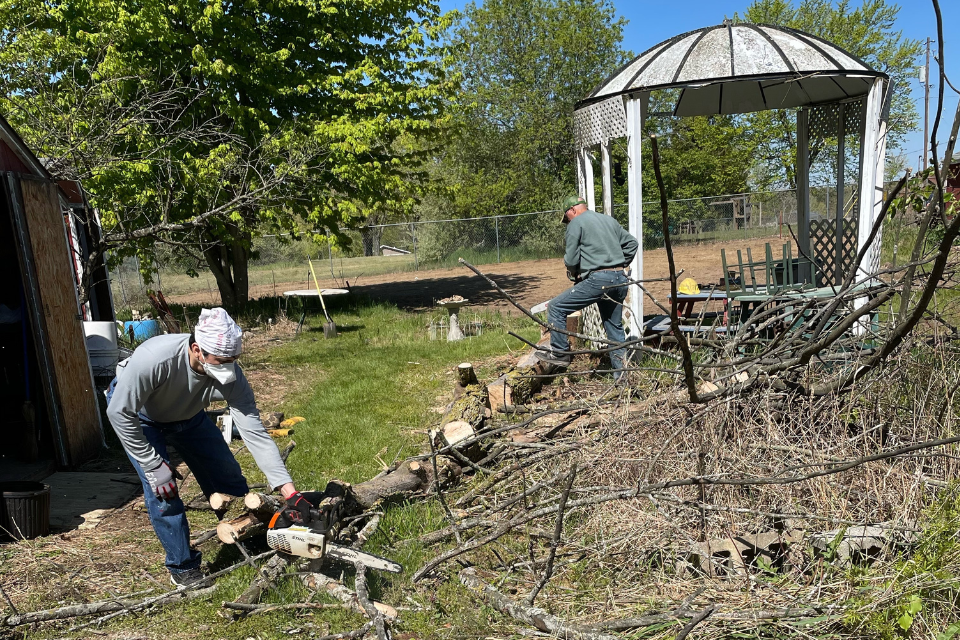 Andrew Gladstone, who worked with LGCO in 2008, says the organization doesn't always see results quickly, but there is no doubt that their services have helped people out.
"In the grand scheme of things, I suppose, you could say we were applying Band-Aids to the problems in the community," Gladstone said. "All we could do was to try and make things better, and try to do it in an empowering way."
Over the past 21 years, LGCO has been able to build a connection between the church and the community and represent what a church is meant to be and do. It is living as disciples of Jesus and empowering others for the long haul.
Those interested in becoming involved with Looking Glass Community Outreach by volunteering can contact Cathy Provines at cathy.provines@gmail.com.
Looking Glass Community Outreach is an EngageMI project. Congregations and individuals wanting to financially support this ministry can submit a check to the Michigan Conference at 1161 East Clark Road, Suite 212, DeWitt MI 48820. Write this phrase in the memo line: "CCMM #3062."