Need resources? Click the toolbox.
Have more questions? Request a training.
Young Adult Initiatives Coordinator Lisa Batten
EncounterMIcall Intern for Young Adult Initiatives: Charity Ben
"If we are genuinely concerned about engaging young people, particularly those that are vulnerable or at risk, we must listen to them properly."
-Libby Brooks
Welcome
What is Young Adult Ministry? Bringing the love of Jesus Christ to traditional college students, working young adults, post-college age young professionals, and young families. This page offers resources for local churches, internship opportunities for young adults and information on our 8 Wesley Campus Ministries. Visit here often for new resources and information. Also, click on the Young Adult Toolbox at left.
2021 Mission Intern Program
the Mission Intern Program is an 8-week summer program run by United Methodist congregations and related non-profits across Michigan.
Designed for young adults post high school graduation, The goal is to develop young adult leaders through an on-boarding training and ongoing site supervision. The program also assists United Methodist congregations to be in ministry with their local communities.
Interns at congregations will lead summer children's programs alongside serving at Cass Community Social Services, God's Country Cooperative Parish, or Motown Mission. At Cass Services in Detroit, interns will work with volunteer teams and organizing field trips for children living at Cass's residences. At God's Country Cooperative Parish in Newberry and Motown Mission in Detroit, interns coordinate volunteer teams providing services with related community partners.
If you're looking for a rewarding leap-year experience, or simply want to make a difference in a local community, apply to be a Mission Intern here.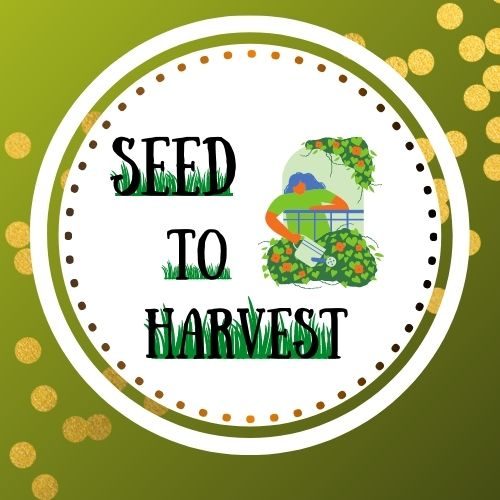 The MI Conference Young Adult Initiatives Launches an Incubation Cohort
Have a "seed" of an idea for missional ministry for your community? Seed to Harvest is a program of the MI Conference of the UMC where young adult leaders bring their ministry ideas to fruition. The program offers support in the form of monthly one-on-one coaching, as well as group support with other entrepreneurs, allowing young adults the opportunity to exchange knowledge and experiences with peers. During the eighteen month cohort, participants will be challenged and supported in tandem. Their ideas and energy will drive their progress, with consistent support from coaches, peers, and events to keep the motivation high to launch a new missional ministry. Quarterly co-hort gatherings cover financial models, models and prototypes, time management, and how to pivot when an idea inevitably gets stuck.
The process begins with an exploring conversation in which participants share the "seed of an idea" with supportive listeners. Those who commit to the process begin with the first cohort call with fellow entrepreneurs and get matched with a coach. Six months in, cohort members engage in a key part of the Seed to Harvest process, a two and a half day event in which participants focus attention on moving the seed of an idea from concept towards realization. At this event participants will lay the groundwork for their ministry idea, including creating framing documents and getting comfortable delivering a pitch. At the one year mark, cohort members engage in a two day "pivot event" in which they name and work through obstacles. At the eighteen month mark participants celebrate the launch of their new missional ministry idea!
Because the Seed to Harvest team believes nothing for the good of all can be achieved alone, the team is dedicated to inviting young adults into this process, forming powerful networking partnerships, with faith in the knowledge that a better future lies in the work we do together. The phrase, "They tried to bury us, they didn't know we were seeds." originate in Greece and is used in Central America Mexico touches on the sentiment at the heart of any action for good. All those inspired to make meaningful change in their worlds yet who are met with obstacles know that every small action matters because it acts as a seed for future change. In the world of ministry, planting a seed is the first act towards growth, what's needed now is the next step, that's where Seed to Harvest comes in.
If you are a young adult or know a young adult with a "seed of an idea" please contact lbatten@michiganumc.org for more information or sign up for an initial assessment conversation here:
Deadline for entering the 2021-22 cohort is March 15th, 2021.
"καὶ τί δὲν κάνατε γιὰ νὰ μὲ θάψετε
ὅμως ξεχάσατε πὼς ἤμουν σπόρος"
"Quisieron enterrarnos, pero se les olvido que somos semillas."
'They tried to bury us. They didn't know we were seeds.'
TIMELINE
March 18 & 19 2021 Discernment Conversations (sign up at link below)
April 2021 Begin Quarterly Online Cohort Meetings (date set by cohort members)
April 2021 Match Coaches and Incubators
July Second Quarterly Cohort Meeting (date set by cohort members)
September 2021 2.5 day Incubation Event Retreat
October Third Quarterly Cohort Meeting (date set by cohort members)
January 2022 Two Day Pivot Event
February 2022 Fourth Quarterly Cohort Meeting (date set by cohort members)
May 2022 Fifth Quarterly Cohort Meeting (date set by cohort members)
Summer 2022 Launch Incubation Project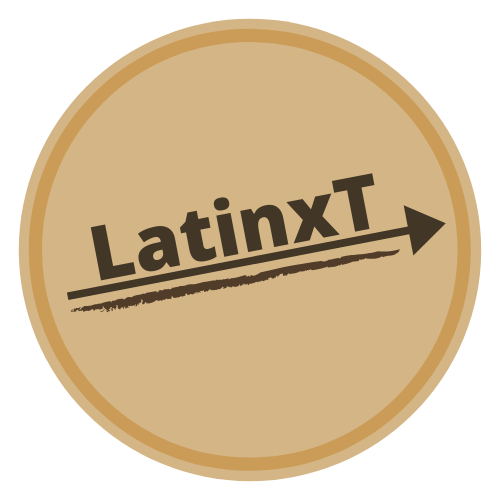 "Creating the balance between Intellectual and Physical Labor in leadership."
The goal of LatinxT is to provide online workshops, presentations, and resources. These services center around leadership that focuses on healing, mental and spiritual health, non-capitalistic professions/careers/hobbies. They aim to foster an overall state of understanding that doesn't reinforce our value in the world to be calculated by our physical/manual labor and sacrificing of our Latinx identity/culture/perspective.
Upcoming Events
March 11th, noon-2:30 Growing Young Reach Network Group Meets
March 18 & 19 Seed to Harvest Assessment Conversations
Important Dates
March 15th Mission Intern Program Site applications due
March 15th Seed to Harvest Incubation Cohort Sign Up Deadline Sign Up
March 18 & 19th Seed to Harvest Assessment Conversations

March 20th Mission Intern Program Site Supervision Orientation

April 15th MI1 Applications Due Apply Now
May 15th Mission Intern Applications Due Apply Now
June 7-9 Mission Intern Orientation Training