Need resources? Click the toolbox.
Have more questions? Request a training.
Young Adult Initiatives Coordinator Lisa Batten
Click here to connect to MI Conference campus ministries.
"If we are genuinely concerned about engaging young people, particularly those that are vulnerable or at risk, we must listen to them properly."
-
Libby Brooks
Welcome
Ministry with young adults in the MI Conference includes a variety of short-term internships and post graduate fellowships, campus ministries, and resources for local churches who want to reach young adults.
Make sure to check out the toolbox for all of the intern programs!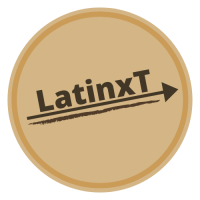 "Creating the balance between Intellectual and Physical Labor in leadership."
The goal of LatinxT is to provide online workshops, presentations, and resources. These services center around leadership that focuses on healing, mental and spiritual health, non-capitalistic professions/careers/hobbies. They aim to foster an overall state of understanding that doesn't reinforce our value in the world to be calculated by our physical/manual labor and sacrificing of our Latinx identity/culture/perspective.
Upcoming Events
Growing Young Cohort with Yulee Lee and Jake Mulder October 14th 10:00 am- 4:00pm
Important Dates
Sept. 20th 6:30 pm Div. of Young Adult meeting
October 6th 1:30-3:30 DHECM meeting