Rev. Paul Perez has just returned to Michigan after a journey across the international bridge from the U.S. into Mexico. Here is his first-hand account of that experience.
REV. PAUL PEREZ
Assoc. Director Mission and Ministry
Led by Cindy Johnson, a deaconess and General Board of Church and Society board member who lives in Brownsville, our small group crossed the International Gateway Bridge on foot, the port of entry connecting Brownsville, Texas with Matamoras, Mexico. Cindy makes this journey several times a week.
We were a part of small group of General Board of Church and Society board members and staff who traveled to the U.S.-Mexico border from October 21-23. Based in McAllen, Texas, we spent two full days meeting with immigrants, faith leaders, non-profit leaders, and government officials and hearing about the U.S.'s "zero-tolerance" policy.
"Zero-tolerance" is a controversial policy the U.S. enacted in April 2018 with the explicit purpose of deterring immigration from Central America. It includes turning asylum seekers back to U.S.-Mexico ports of entry, prosecuting everyone apprehended for illegal border crossing, increasing the use of detention for asylum seekers, and separating children from their families.
Plunking four quarters into turn styles, we began our walk across the bridge to Mexico. Through chain-link fencing, the Rio Grande River was visible snaking below our feet marking the border. About halfway across the bridge Cindy slowed and pointed across the traffic to the northbound walkway.
"See that tarp over there?" Cindy indicated a blue tarp that enclosed an area of the U.S. bound walkway. "That was never there before. It is a checkpoint. Border Patrol set it up. This is where they are turning away people seeking asylum."
Fleeing violence
The men, women, and children who are walking in the "migrant caravan;" the families separated, the children detained in cages that we saw and heard in the news over the summer — the vast majority of these people are fleeing horrendous violence in their home countries of Honduras, Guatemala, and El Salvador and are seeking asylum.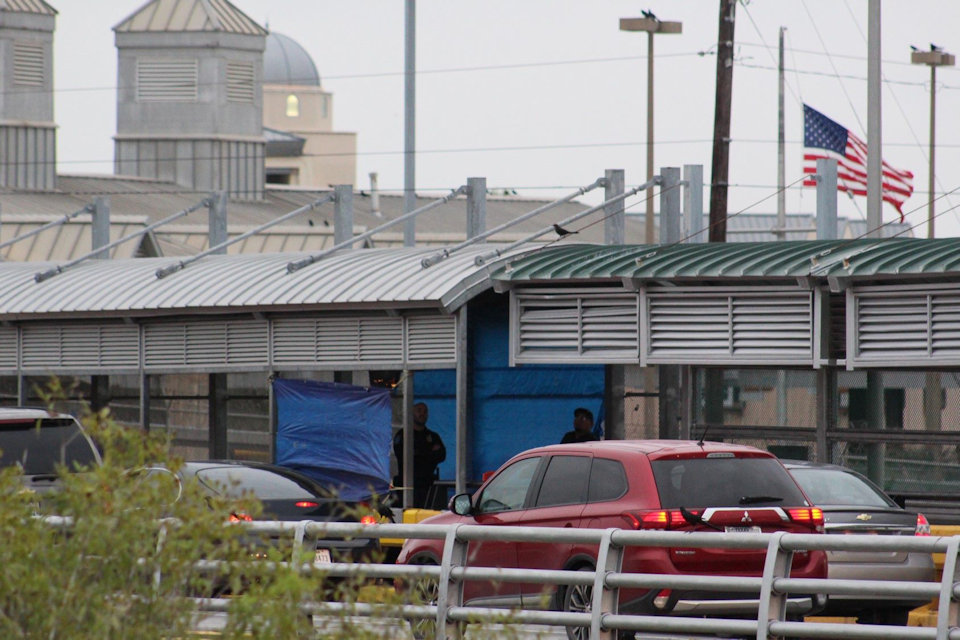 During our conversation with the leader of the Methodist Church of Mexico via video conference, we met a woman, "Maria," who had recently arrived from Honduras. We asked Maria why she left her home country and why she wanted to enter the U.S. Her reply was heartbreaking.
In Honduras, one of Maria's children was kidnapped by an organized criminal group and held for ransom. Maria and her family were able to pay the ransom and secure her child's release. Shortly after this harrowing experience, another one of Maria's children was kidnapped and held ransom. Maria's family, having just paid one ransom, had no more money to offer in exchange for the second child's safety. Unable to pay, Maria and her family were forced to watch the kidnapper murder and dismember the child.
I listened to Maria's story with stunned disbelief. My comfortable, middle-class life offered no frame of reference for the brutal violence she experienced. It all sounded so surreal, like something from a movie. But for Maria and thousands of other migrants, the violence is all too real. Her story is, unfortunately, not an aberration, but the norm.
Honduras, El Salvador, and Guatemala are three countries in Central America commonly referred to as the "Northern Triangle." This is one of the most violent areas of the world. A Small Arms Survey 2017 report ranked Honduras and El Salvador, alongside Venezuela, Syria, and Afghanistan, as the top five most violent countries in the world. Guatemala was ranked number seventeen.
Violence in the Northern Triangle is the result of a perfect storm of organized crime, government corruption, and poverty. 95% of crimes go un-prosecuted in these three countries. This is the reality Maria and others like her face on a daily basis. This is the reality they are fleeing.
Asylum seekers turned away
When people like Maria flee their home country for sanctuary in another country, they apply for asylum. Asylum is the right to be recognized as a refugee and receive legal protection and material assistance. Asylum seekers must demonstrate a well-founded fear of persecution in their home country. Upon arrival, asylum seekers present themselves at a legal port of entry, like the International Gateway Bridge, and ask for asylum.
The checkpoint Cindy pointed to in the middle of the bridge is part of a U.S. effort to limit the number of asylum seekers. Asylum seekers are turned away at the checkpoint and forced to wait at the border. Each day the Custom and Border Patrol (CBP) officers announce they are able to process a certain number of asylum seekers. Some days its ten, others three or four, many it is zero. This practice is commonly called "turnback" or "metering" and is highly controversial. Many immigrant rights activist argue it is a violation of the U.S.'s international treaty obligations as a signatory of the 1951 Geneva Convention and the 1967 Refugee Protocol and the U.S.'s 1980 Refugee Act.
|"The point of zero tolerance is  – what is the point?!" ~ Azalea Aleman-Bendicks
Cindy led us to a gray, non-descript two story building at the base of the northbound side of the bridge. "This is where people wait." She motioned to a set of open doors that revealed a stairway to a second floor. "This place is controlled by the cartels. I never go up the stairs. It is not safe." Smuggling people through Central America to and across the U.S.-Mexico border is big business. People pay $6,000 to $10,000 to the cartels' coyotes (smugglers) to make the trip. We were told by several community leaders that no one crosses the border without the cartels knowing it.
Outside the building, we met a group of 23 men, women and children from Cuba. Following Cindy's lead, we walked to a local restaurant, purchased chicken and rice, returned to give it to the group, and listened to their story. Many had walked for months through the Central American jungles passing the bodies of people who did not survive the long journey. They were camped out waiting their turn to request asylum.
I wondered how long they would have to wait. How long until some of them, out of equal part frustration and desperation, would make the risky swim across the Rio Grande and cross the border illegally.
For those who make that choice, they would most likely be quickly apprehended by Customs & Border Patrol officers. In the past, people who were seeking asylum and apprehended were rarely detained and prosecuted for the misdemeanor offense of crossing the border. But, today, under "zero-tolerance" federal courts in cities along the border are flooded with these cases.
Costs of zero-tolerance
We learned more about this aspect of "zero-tolerance" when we visited the Federal Public Defenders staff in McAllen, Texas.
"We are the epicenter of zero-tolerance policy," is how Azalea Aleman-Bendicks, Federal Public Defender for the U.S. District Court for the Southern District of Texas in McAllen, opened her presentation to our delegation.
Azalea, a McAllen native, graduate of Harvard Law School, and an active member at McAllen: First United Methodist Church continued with a meticulous intensity, breaking down a typical day for her and her staff.
At 6:30am the office receives the morning docket from the Customs & Border Patrol for people being tried with the misdemeanor of crossing the U.S.-Mexico border. Within an hour paralegals review the docket and prepare reports for the average of 70-80 cases for attorneys and investigators. There is an hour to meet with clients before court begins at 9:00am. It takes nearly three hours for the judge to hear the guilty pleas and pass sentencing. Court ends at 12:00pm. Azalea and her staff take an hour lunch, a brief break before the whole process starts over again at 1:00pm. The daily average of people passing through the court is 140-160, some days being as high as 200.
It was the Federal Public Defenders office in McAllen that brought "child separation" to the public's attention. "We deal with facts," said Azalea with tears in her eyes, "and the facts are horrendous."
According to Azalea, many of their clients were misled when it came to "child separation." Many believed they were going to be reunited with their children after their trial. Some people spoke indigenous dialects and had no understanding of what was to happen. Some people were even told their children were just being taken away for a shower.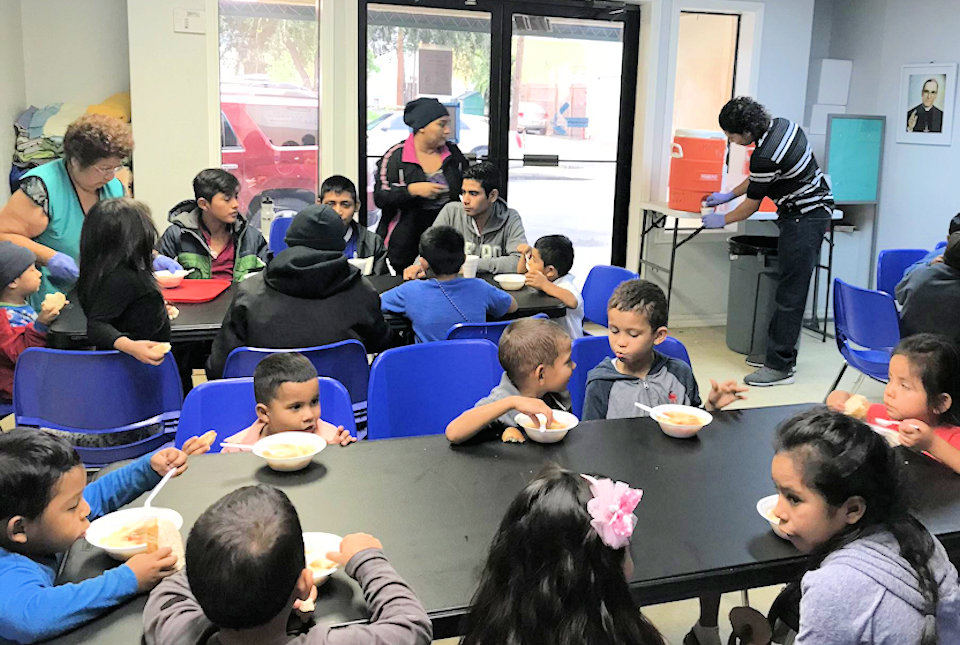 What happened to the children who were separated? They were held in detention and entered into the care of the U.S.'s Office of Refugee Resettlement (ORR), who in turn placed them with refugee resettlement agencies ORR contracts across the country. With many parents deported back to their country, the process of reunifying families has been fraught with difficulty.
ProPublica Illinois released a report of the 99 children who were relocated to Chicago, detailing the psychological, emotional, and physical toll of detention and separation.
"The point of zero tolerance is  – what is the point?!" continued Azalea. "The only sense I can make of it is that it is politically popular to be tough on immigrants and that someone is making a lot of money from detaining children."
Many of the people Azalea and her staff defended are given the minimum sentence, "time served." They then move from the criminal system to the immigration system to process their asylum case.
People who have family in the U.S. are often released and dropped off at bus stops. We visited two respite centers, Catholic Charities of the Rio Grande Valley in McAllen and the United Methodist Good Neighbor Settlement House in Brownsville. Both these centers offer a warm meal, a shower, change of clothes, personal hygiene supplies, and temporary shelter to people who often have nothing but the clothes on their backs when they are dropped off at the bus stop. Staff at both centers assist individuals and families in making arrangements to travel to be with their family across the country.
Those who do not have family in the U.S. are often moved to immigration detention centers where they will stay as their asylum case is processed.
Both groups, whether living with family or living in detention, face the arduous process of navigating the complex U.S. immigration system on their own. Unlike the criminal system, which provides government-funded defense attorneys, the immigration systems do not offer immigrants who cannot afford an attorney any government-funded counsel. This means the vast majority of people who undertook a dangerous trek through Central America, endured arrest and detention, may have been separated from their family, now face a daunting legal challenge without an attorney. Most of them will not be granted asylum and will be eventually deported to their home country, because of a July ruling by Attorney General Jeff Sessions that gang violence and domestic violence are not grounds for asylum, 
It cost just a quarter for me to make the walk from Mexico to the United States. Our group passed easily through the blue-tarped checkpoint as we awkwardly smiled, made small talk with the CBP officers, and flashed our passports. A shiver went down my spine as I passed by the officers and "officially" stepped into the country of my birth. Like my biblical namesake Paul (Acts 22:22-29), I felt the dual privilege of my U.S. citizenship and the ability to pass as white. Privilege that allowed me to take steps others, for whom passing through the checkpoint was a matter of life and death, waited days, weeks, months.
"Remember you were a stranger"
As continued along the chain-linked enclosed walkway, my mind turned to the Old Testament refrain, "you shall not oppress a stranger, for you were a stranger in Egypt." (Exodus 22:21, Leviticus 19:34, Deuteronomy 10:9; 23:7) The biblical mandate for just, humane treatment of the stranger, foreigner, migrant is founded in the migrant memory of the Jesus people in Egypt; a memory of slavery, exploitation, and genocide.
"Remember …" whispered a still, small voice.
Remember, the U.S. shares responsibility for the violence driving people to the border.
Decades of civil war, in which the U.S. provided funds, weapons, and training, in Guatemala and El Salvador devastated the region, killed hundreds of thousands of people, and left thousands of military-trained, unemployed men ripe for criminal recruitment. The U.S. "War on Drugs" pushed the cartels' drug-trafficking operations from Mexico, Columbia, and the Caribbean into the Northern Triangle. Honduras, Guatemala and El Salvador find themselves sandwiched between South American drug production and North American, primarily U.S., drug consumption. Gangs, like MS-13, formed and organized in the U.S. were deported back to the region. Lax gun laws in the U.S. provide weapons dealers an easy supply of firearms to be smuggled to the Northern Triangle.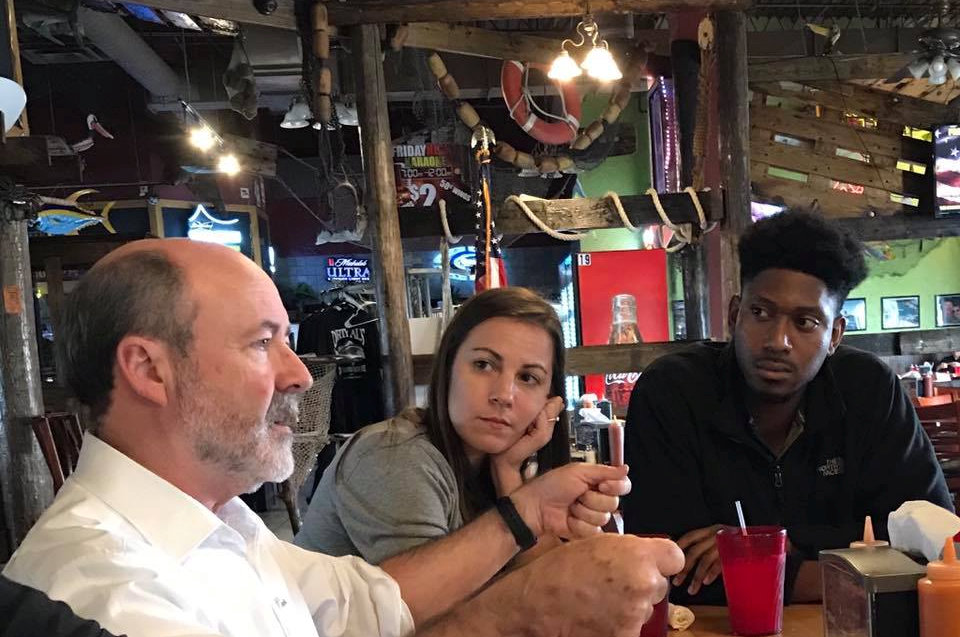 Remember, the Geneva Convention was written as response to the shameful fact that Jews fleeing Nazi Germany were turned away by the US and other western nations.
In 1939 the MS St. Louis, a German ocean liner carrying nearly 900 Jews fleeing Nazi Germany, was turned back by the U.S. government. While they eventually they found refuge in several European countries, it is estimated a quarter, 225 people, died in Nazi concentration camps. During WWII leaders in the U.S. government argued for tighter restrictions in accepting anyone, including Jews, with relatives in Nazi-occupied countries, into the country. Their arguments were based on fears of admitting Nazi spies. It is estimated thousands of Jews were turned away.
Remember, "child separation" is not a new phenomenon.
Black families were routinely separated during slavery, with parents, spouses, and children sold to different masters. Native American children were forcibly separated from their parents and sent to "Indian Schools" throughout the 1800s and well into the twentieth century.
Reaching the end of my walk, I turned back and looked at the border. The still, small voice returned, "Never forget this moment … the moment you walked through a human rights violation."
Back home at the northern border
As I write this article, I have been back home at the northern border, in Michigan, for over a week. But part of me is still at the southern border. I returned home angry, heartbroken, exhausted. Those feelings linger.
With reports of thousands of troops being deployed at the southern border to meet the migrant caravan, I called Cindy Johnson. "There is barbed wire set up here in Brownsville," she reported. "Driving from San Antonio to Brownsville today, I saw several military convoys." Operation Faithful Patriot is underway.
How will this moment, our moment, be remembered in history? What are we called to do in such a time as this?
I am remaining in communication with the leaders I met on the U.S.-Mexico, working to find ways those of us at the northern border can stand in solidarity with the migrants arriving at the southern border and those who ready to welcome them.
This is my commitment, my response because I believe it is what Jesus calls us to do.
" … for I was hungry and you gave me food, I was thirsty and you gave me something to drink, I was a stranger and you welcomed me, I was naked and you gave me clothing, I was sick and you took care of me, I was in prison and you visited me." Then the righteous will answer him, "Lord, when was it that we saw you hungry and gave you food, or thirsty and gave you something to drink? And when was it that we saw you a stranger and welcomed you, or naked and gave you clothing? And when was it that we saw you sick or in prison and visited you?" And the king will answer them, "Truly I tell you, just as you did it to one of the least of these who are members of my family, you did it to me." ~ Matthew 24:35-40 (NRSV)