Need resources? Click the toolbox.
Have more questions? Request a training.
Young Adult Initiatives Coordinator Lisa Batten
Encounter MIcall Intern for Young Adult Initiatives: Charity Ben
Welcome
What is Young Adult Ministry? Bringing the love of Jesus Christ to traditional college students, working young adults, post-college age young professionals, and young families. This page offers resources for local churches, internship opportunities for young adults and information on our 8 Wesley Campus Ministries. Visit here often for new resources and information. Also, click on the Young Adult Toolbox at left.
Mission Interns
When it comes to opportunities for young adults to deepen their faith and work alongside other faith-driven people, the Michigan Conference has some options. The Mission Intern Program is one of them.
The Mission Intern Program offers young adults, age 18-22, the opportunity to serve for eight weeks over the summer in United Methodist congregations and related non-profits across the state of Michigan. Interns serving with congregations will lead summer children's programs providing academic enrichment and faith-based activities.
Deadline for Application is: April 1, 2020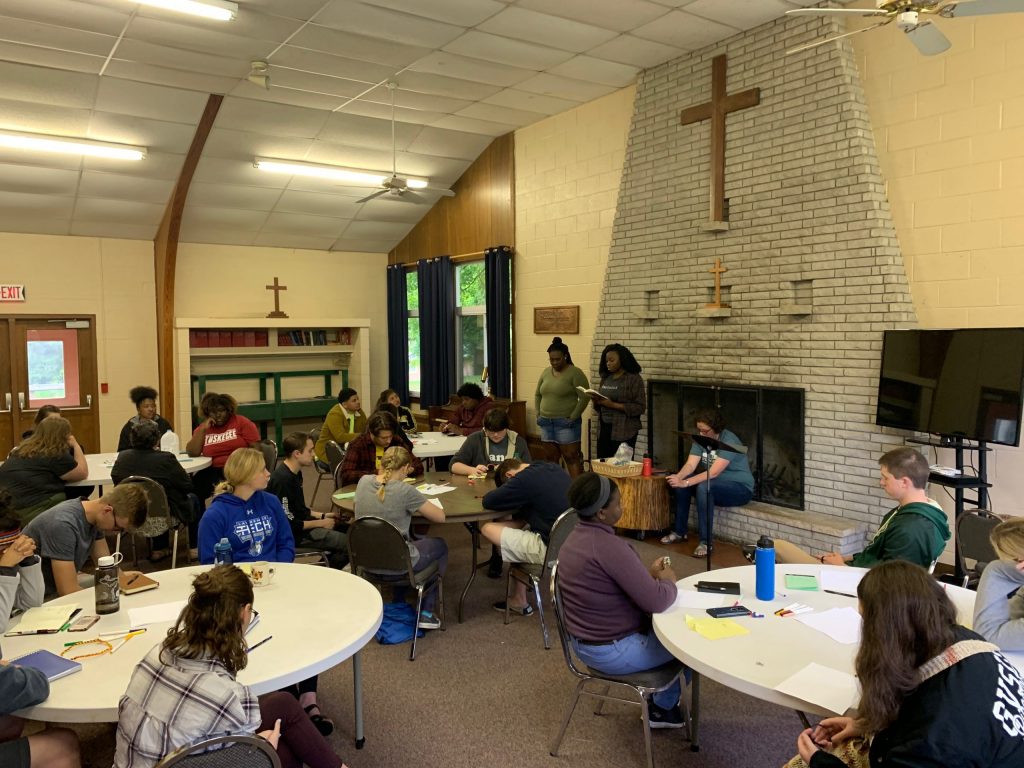 The overall goals of the Mission Intern Program are to develop young adult leaders, assist United Methodist congregations to be in ministry with their local communities, and answer the challenge of the Bishops' Initiative on Children and Poverty.
Young adults participating in the Mission Intern Program also have the opportunity to experience serving in a community that may be different than their home setting.
Interns recieve a 2,800 stipend throughout the summer.
Upcoming Events
Ministry incubators; young adult entreprenaur assessment event: March 10th and 11th
Retreat with Padraig O Tuama: April 24th - 26th
Trauma Informed Training: March 21st, 10am - 4pm, MSU Wesley, East Lansing
Important Dates
Mission Intern Application: Due April 1st
Ministry Exploration application: Due April 1st
EncounterMICall final wrap up: April 17-18