Welcome to Campus
Ministry

Welcome to Wesley
The United Methodist Church has a long-standing commitment to serving students on the college and university campuses of the world. "Wesley" is the statewide name for United Methodist campus ministries approved by their Conference Board of Higher Education and Campus Ministry. Wesleys share common threads:
Working in the Wesleyan tradition.
An investment in community and in leadership development.
Working together to share the strengths of each community.
Openness to all students, without discrimination based on race, religion, ethnicity, sex, gender identity, or sexual orientation.

Wesleys bring together clergy and students moving through a pivotal time of life.
Michigan Wesley Campus Ministries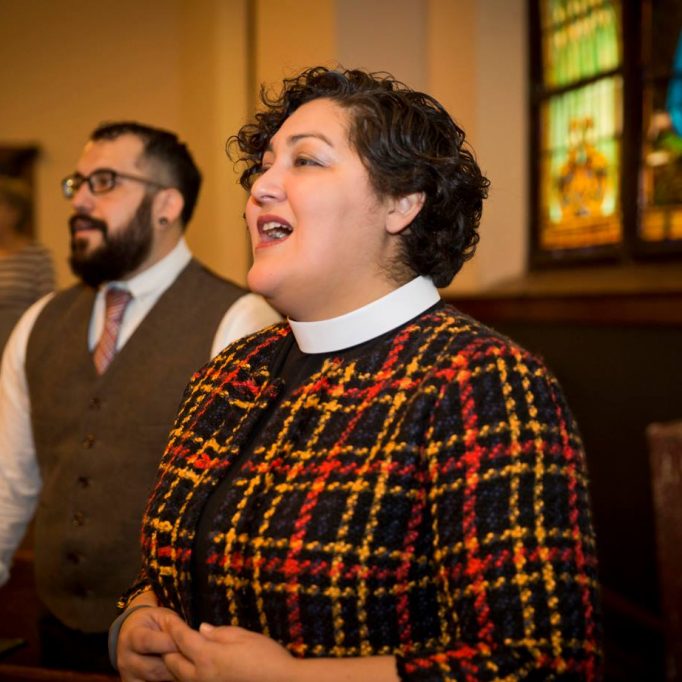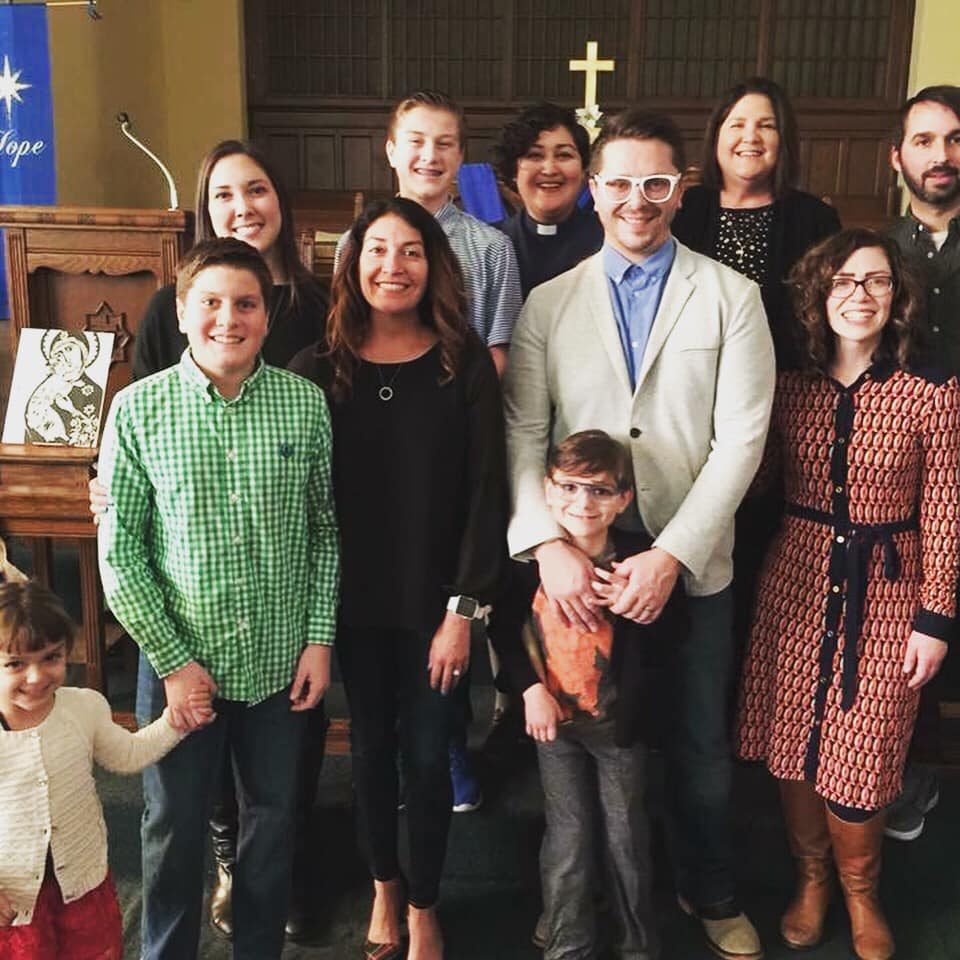 To walk beside
Adrian college welcomes a new campus chaplain in 2020, her name is April Gutierrez. April has a bachelor's degree in religious studies from Siena Heights University, as well as Master's of Arts from Boston University, and a Master's of divinity equivinacy from Garrett Evangelical Theological Seminary. April is excited to work with the college's president, Dr. Jeffrey Docking (who is also a Garrett alum) in providing support for young adults as they transition into a new phase of their lives.
April comes to Adrian college from Barry United Methodist, where she served as the pastor for three years, and walked with them as they shouldered the burden of their aging church building. April reflected on church buildings becoming a hindrance to the growth of the congregation, but mused that by trusting in God, those hurdles can be overcome. April supported the church as they grew, believing that our God is one of abundance, and that having the courage to leave one's comfort zone invited exciting changes, and challenges us to rely on Christ. Berry United Methodist decided to sell their building, but honor this loss in order to welcome the new life that comes along with it.
April is passionate about helping young adults as they step into a new life of their own. She is focused on five main goals she hopes to accomplish. First, she wants to develop spiritual leadership for religious student groups on campus. April believes that by offering support and connections, the young leaders can learn from and support each other. Secondly, she wants to offer her support for non-religious student groups, particularly the 50 athletic teams on campus. Third, April wants to re-launch Wednesday noon worship services. Fourth; create retreat ministry time, offering the chance for rest and reflection which students rarely get. Fifth, April would like to sponsor opportunities to connect, such as a docu-series, inviting speakers, a book study, or even meditation sessions.
April Gutierrez brings compassion and innovation to Adrian's campus. Hoping to invite students to see themselves in scripture by using diverse worship methods and meeting them where they are. April understands young adults are in a time of transition, and approaches her position with grace and patience for them. April invites the students on her campus to engage with Christ no matter what stage of spiritual development they may be, encouraging them to grow, while supporting them as they ask questions and learn more about themselves. With April's help, Adrian college is poised to become an even more beautiful environment for spiritual growth and self-discovery.